One of Crete's favorite pastry, served almost at every festivity and gatherings. This recipe is from a dear friend Haroula in Chrysopigi-Sitia. Make sure you watch the video as well to see the way she shapes the wheels in the oil!!!
Ingredients
For the dough
Bread flour 500grms (shifted) about 4cups
Olive oil 1/4cups
Raki or brandy 1 shot
Juice from 1 lemon
Salt 1/2tsp
Sugar 1/2tsp
Water as much as it takes to make strong dough
For the syrup
Water 1cup
Honey 1cup
Sugar 2cups
Cinnamon 3 sticks
Toasted sesame for garnish
Method
Make the syrup. Pour all ingredients in a pot and bring to boil. Simmer for 15-20 minutes and let the syrup cool to room temperature.
Mix all ingredients for the dough except the water. Add water in steady stream until you have strong but pliable dough.
Cover and allow resting for 30 minutes.
Cut small quantities and pass through the highest number in the pasta roller. Repeat the process once more and then adjust the size of the roller to the lowest number.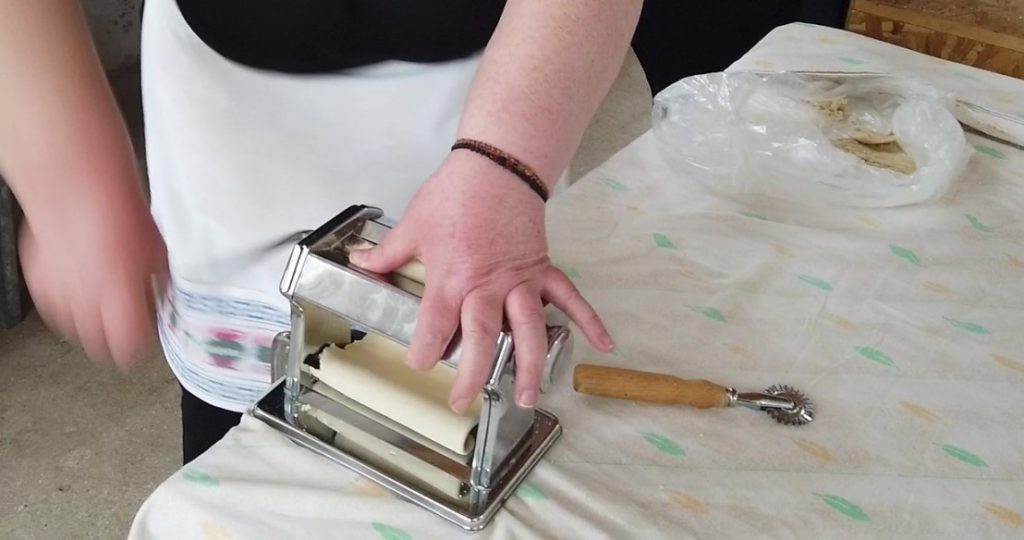 Roll a strip of dough about a meter (3 feet) long.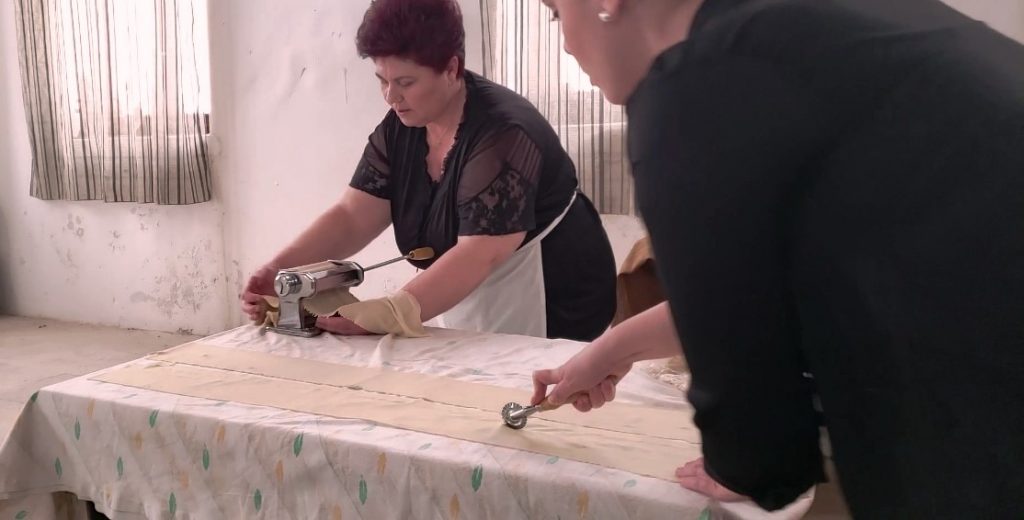 Using a fork or a long bamboo stick, take the end of the dough ribbon and start turning it in the hot oil very slowly so the dough will be cooked before it is folded, turn until you have the shape of a wheel.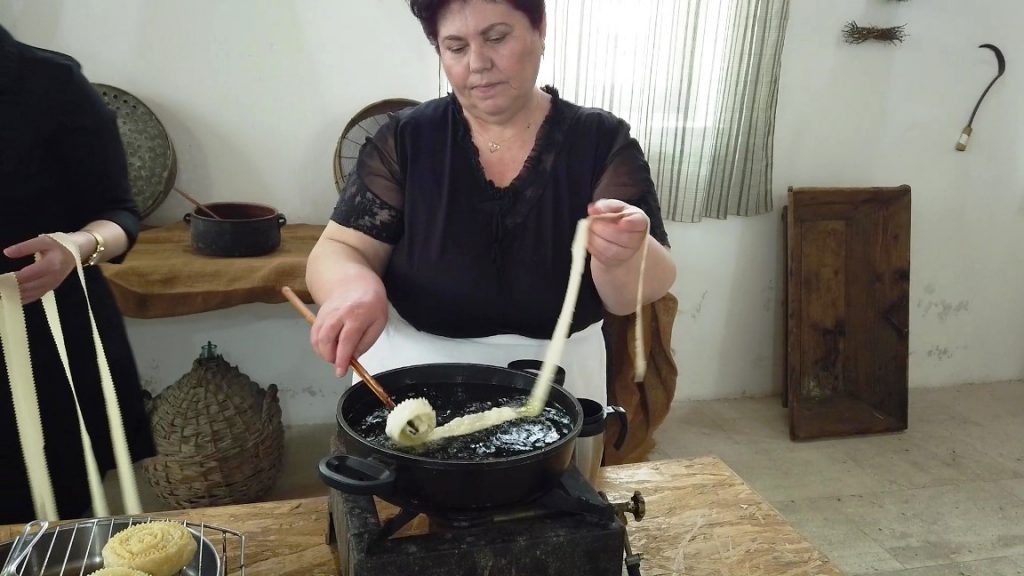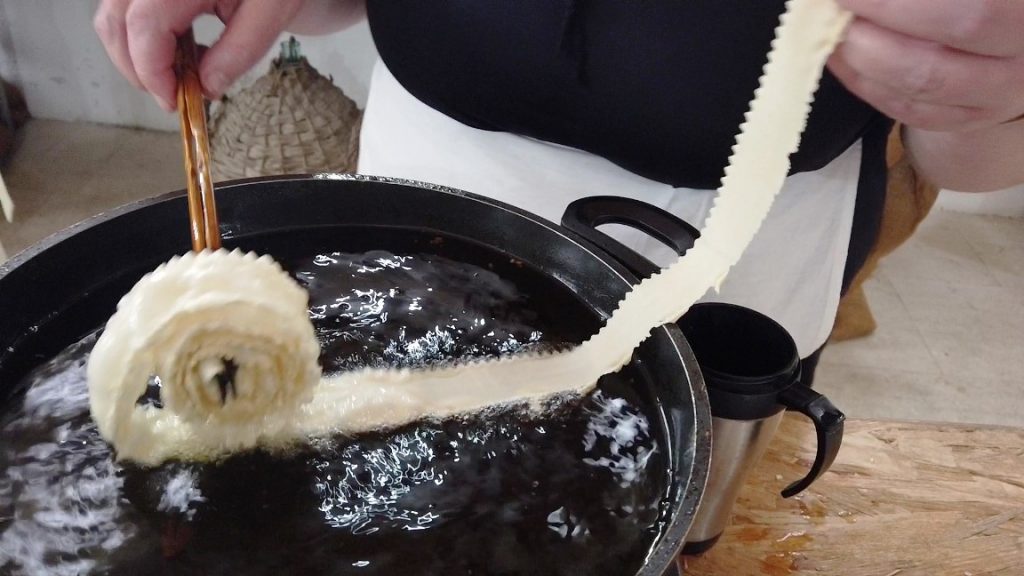 Tack the end of the ribbon in the wheel so it doesn't unfold and with the help of your forks and stick keep it dipped in the hot oil to cook on both sides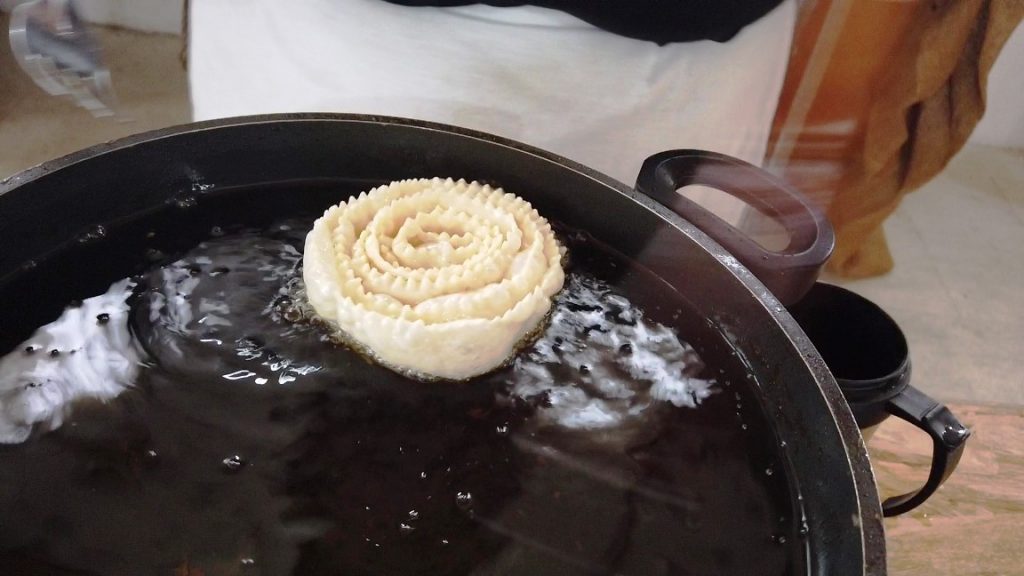 Remove, strain and dip it in the cold syrup turning the wheel on both sides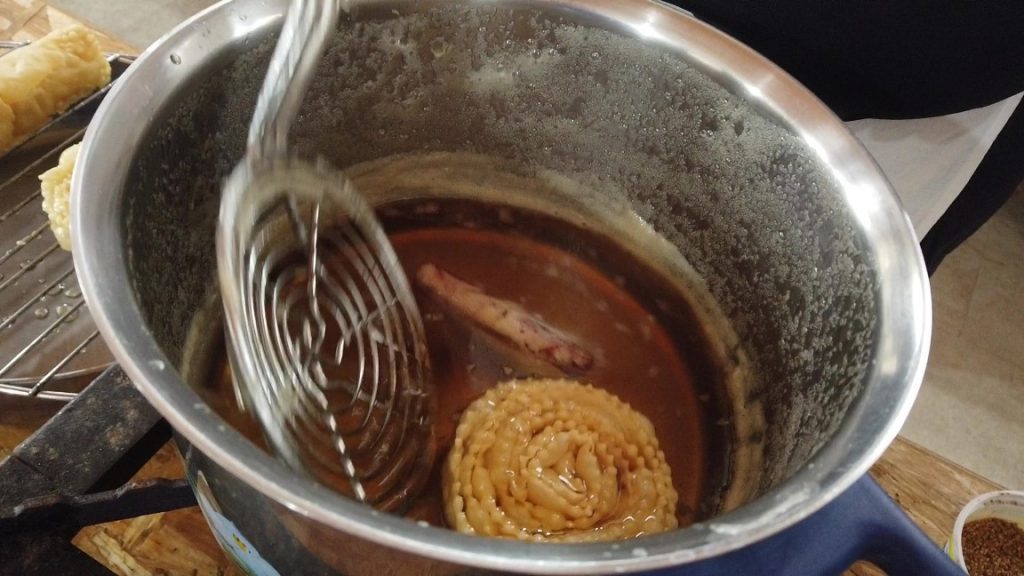 Remove the pastry on a dripping rack and sprinkle with toasted sesame.
Recipe from Hara Pathiaki-Lithines Crete
Watch the video here