Snails are one of Cretes traditional delicacies and you find it in many different cooking methods, and almost in every feast as a starter or main course. I haven't had the luck to find live snails out of Greece but maybe try and make this with canned snails (escargot)
Ingredients
Live snails (about half a kilo)
Coarse sea salt
Olive oil 1cup
Red wine vinegar 1/2cup (or to taste)
Fresh rosemary about 1/2cup only the needles
Method
Snails are asleep when you store them. First immerse the snails in clean cold water. You will see that the snails will come alive, change the water and wash them out with clean water about 3 times. Discard the ones that did not wake up.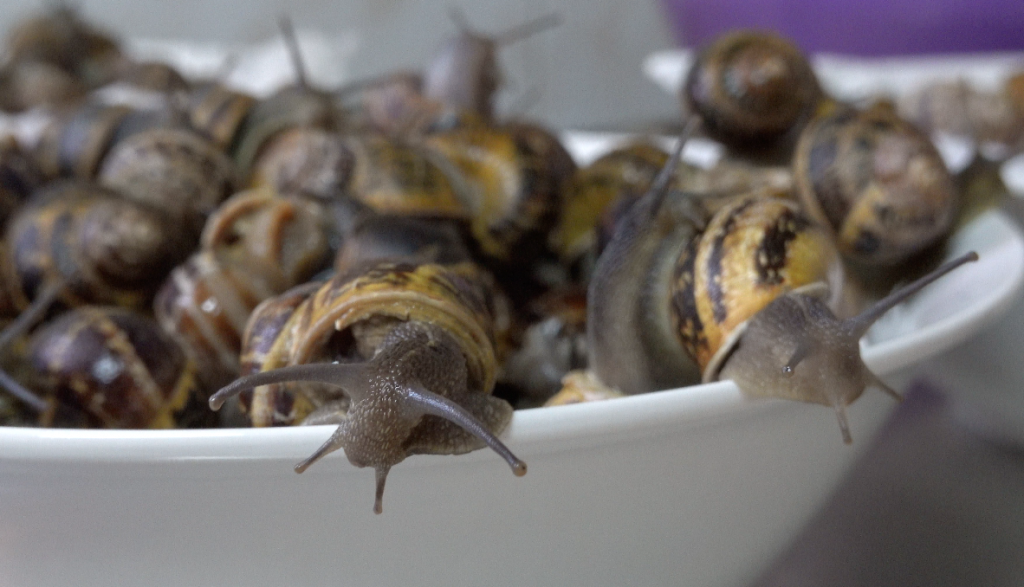 In a frying pan sprinkle the sea salt all over the surface of the pan
Lay the snails facing down to cover the whole pan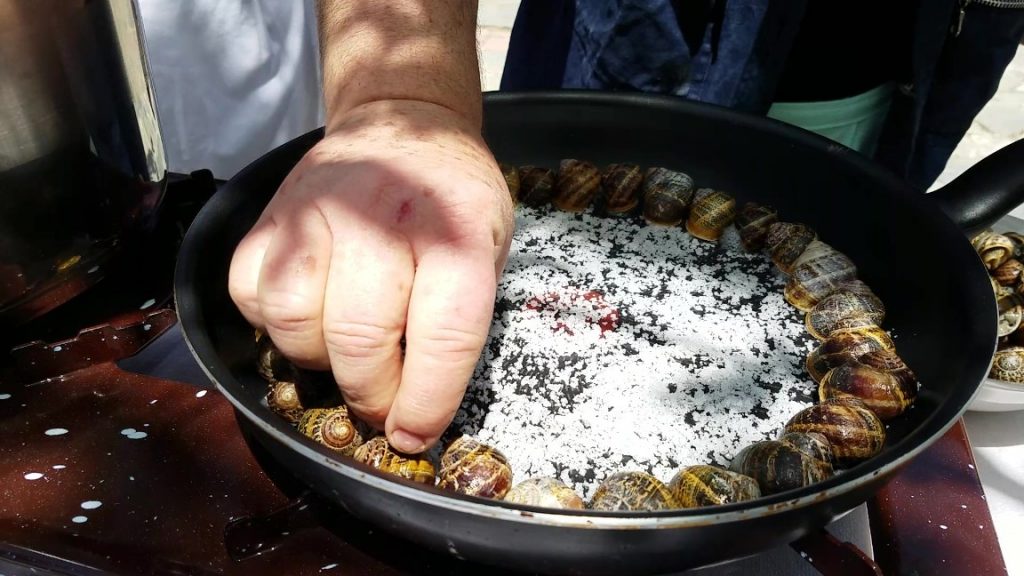 Turn the heat on to medium high and cook until you see the snail liquids come out.
Pour the olive oil over them and simmer for about 10-15 minutes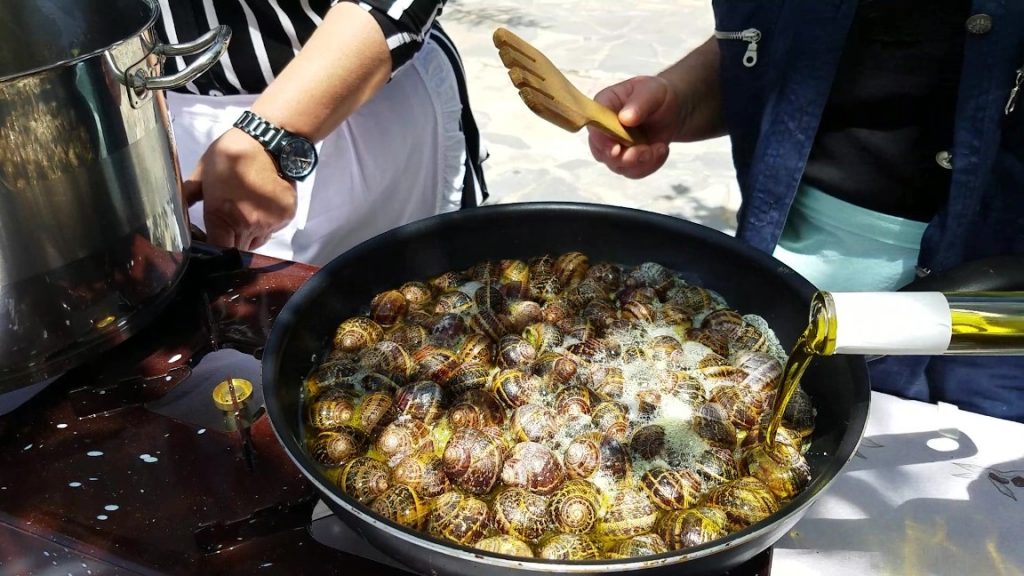 Sprinkle with the fresh rosemary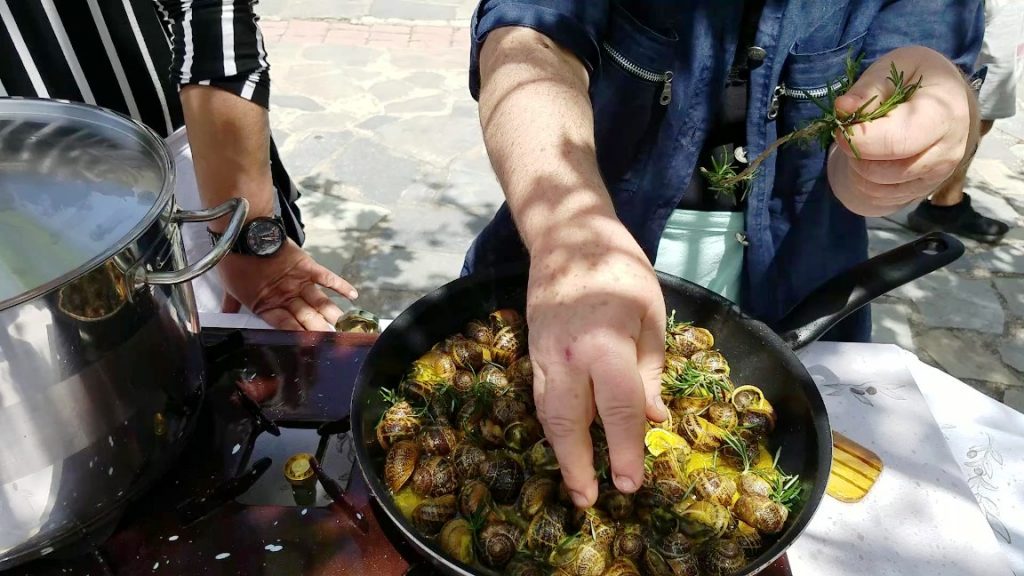 Pour the red wine vinegar over the snail, shake the frying pan and cook for another 5 minutes (taste one to see how delicious they are and if they are cooked) and serve!!!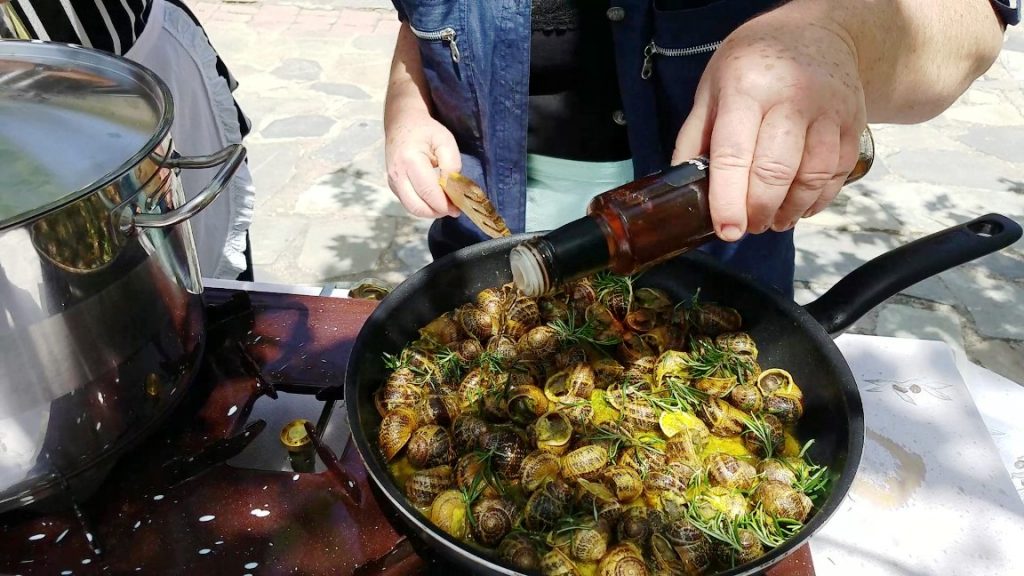 Recipe from Chrysopigi-Crete
See the video here