One of many traditional dishes found in the most beautiful village of Apiranthos in Naxos island cooked by Marietta Galani
Ingredients
Olive oil about 1/2cup
Boneless pork shoulder 1kilo cut in big bite size
Onions 2 sliced
Salt and pepper
Fresh rosemary to taste
Strong red wine 2cups
Fried potatoes to serve on
Grated Naxos Graviera
Method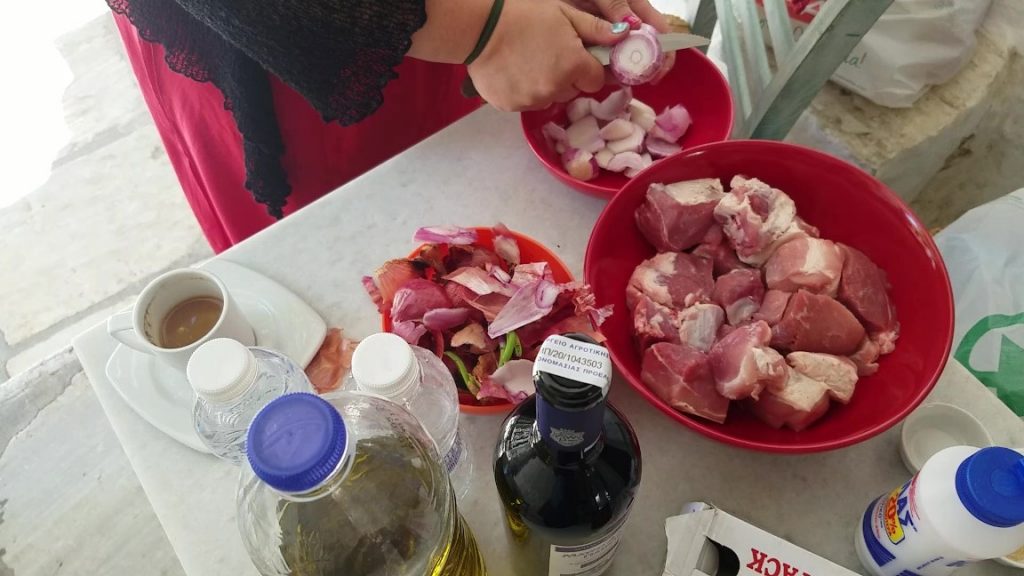 Pour olive oil in a pan and add the meat pieces, season well, let the oil burn and brown the meat on all sides.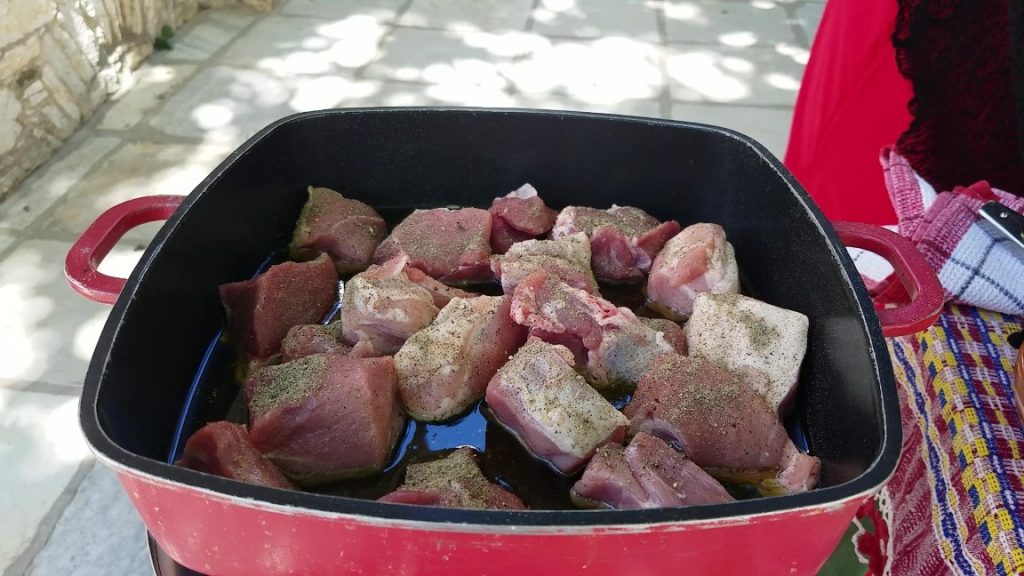 Stir in the onion, add the rosemary, cover with a lid, low the heat and simmer until meat is tender and liquids are almost evaporated.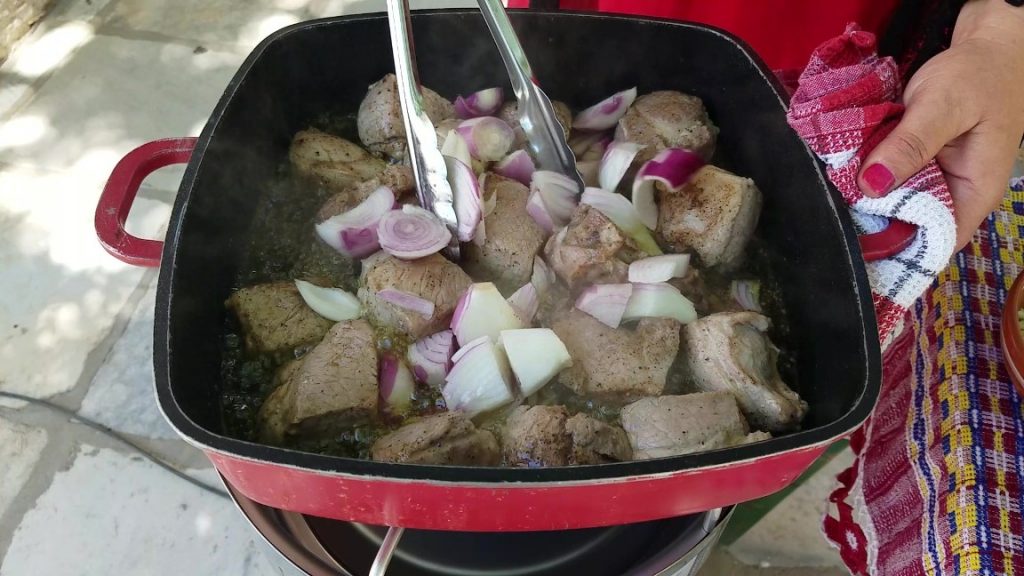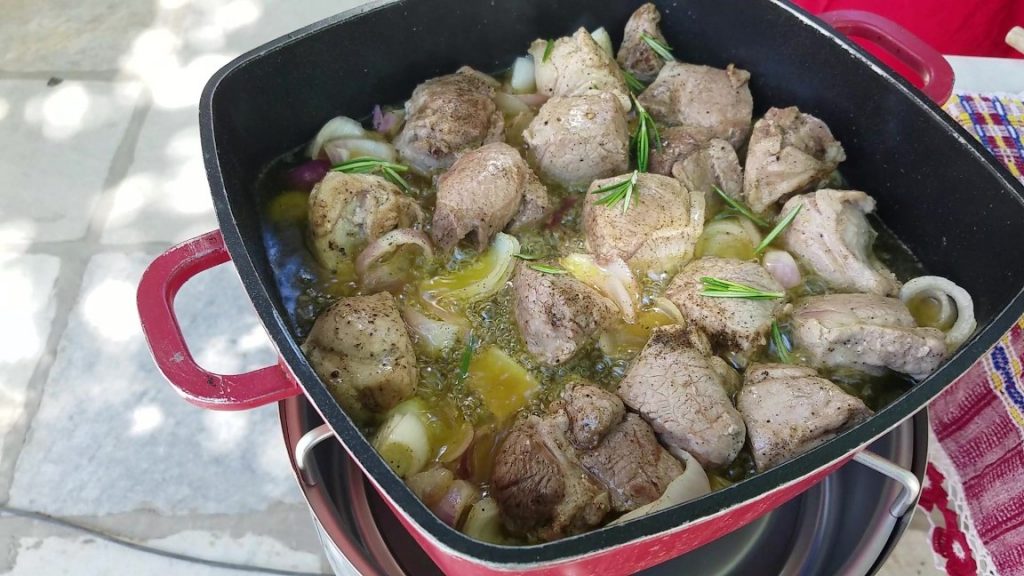 Add the wine, turn the heat up and cook for another 10 minutes with the lid off.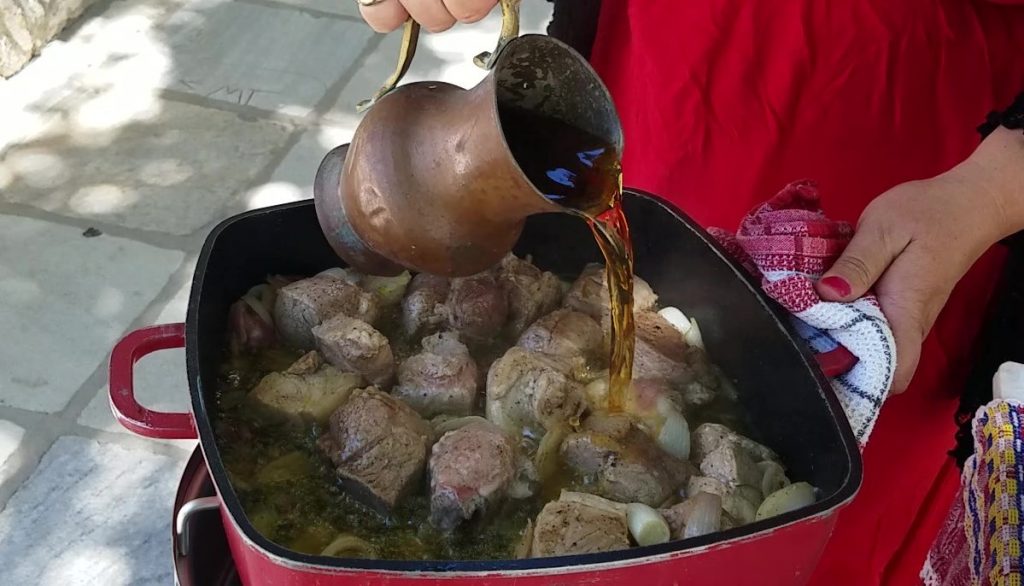 Serve over fried potatoes, sprinkle with Naxos Graviera and garnish with cherry tomatoes.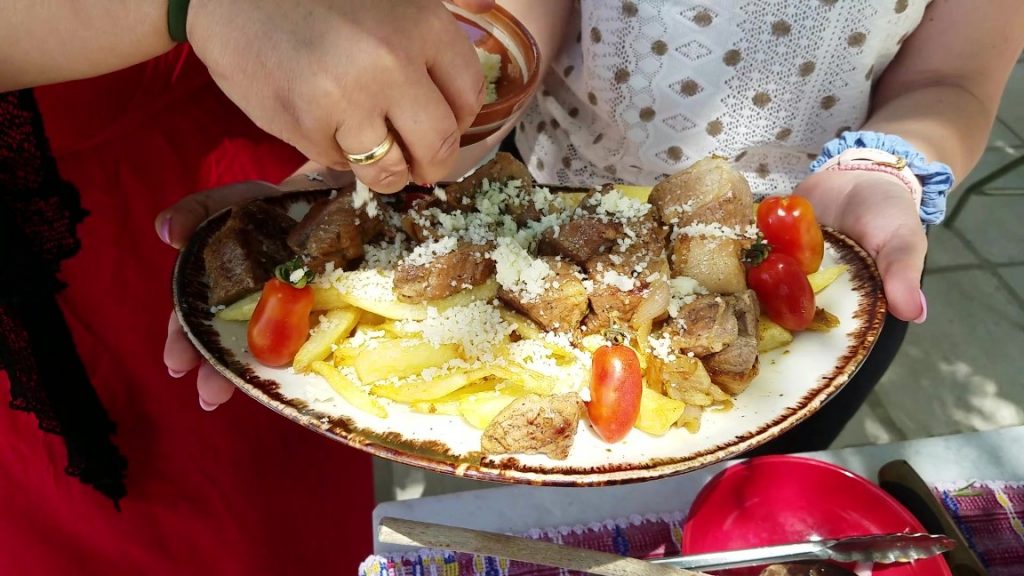 Recipe: Marietta Galani
You can watch the video here