A traditional Cretan dish, usually cooked on Palm Sunday because of the Easter Lent. Salted Bacalhau was used for many years in island cooking especially in villages that were on the mountains and their access to sea was not possible. A beautiful dish, which you can have at any time of the year.
Ingredients
Olive oil 1/3cups
Bakalhau (salted cod) 600grms cut to portions of 100grms
Potatoes 500grms peeled and sliced 1cm thick
Onion white 1 big one cut half and sliced
Lemons to taste
Flour 1tbsp
Salt and pepper to taste
Method
Soak the bakalhau pieces in water at room temperature for 24 hours changing the water every 6 hours
Pour olive oil in a soup pot and cook the onions for about 5 minutes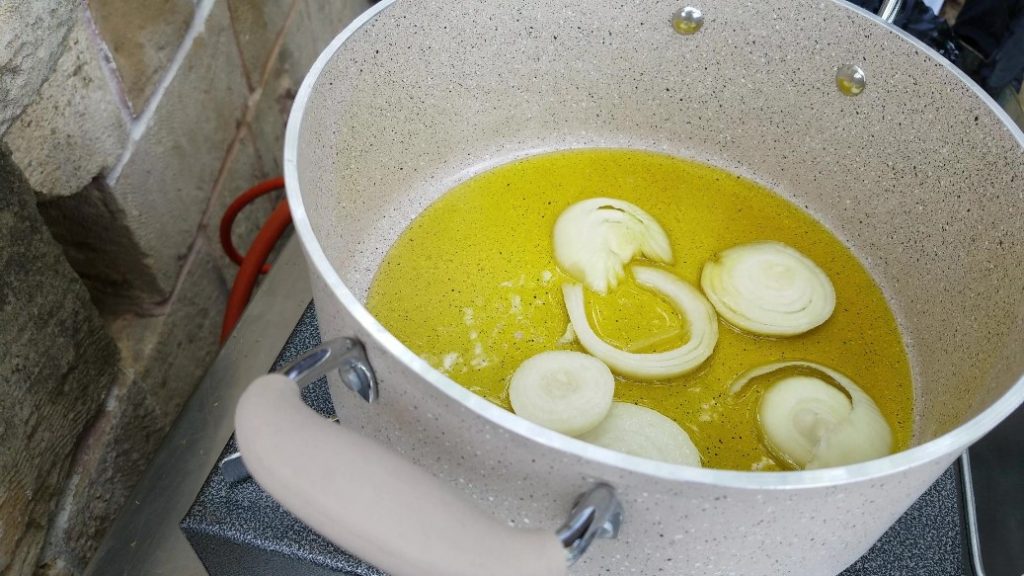 Add the potatoes and top with enough water to cover all ingredients. Cook until potatoes are half cooked.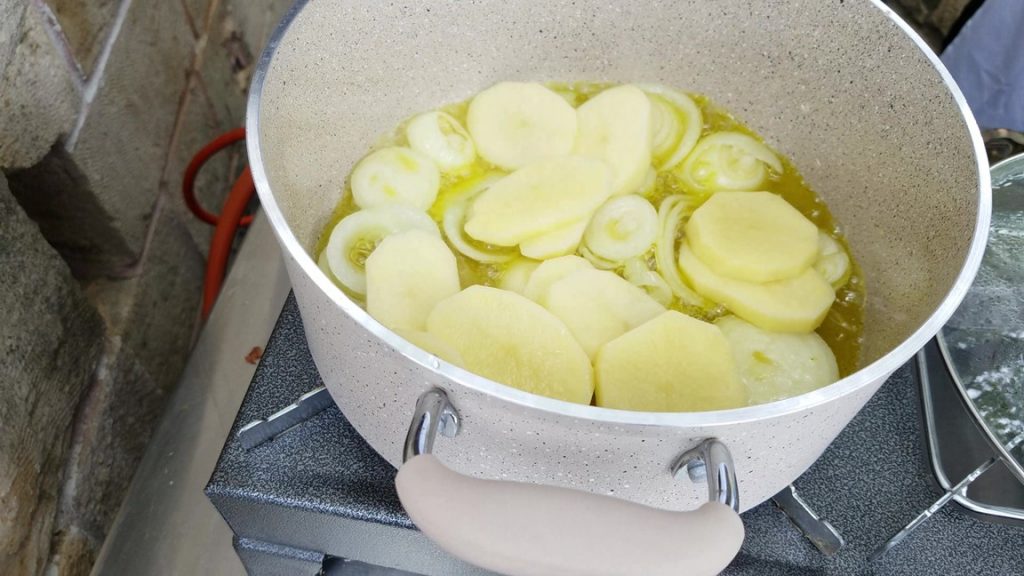 Add the fish on top of the potatoes, add some more water to cover 3-4 centimeters over the fish and simmer for about 20 minutes more.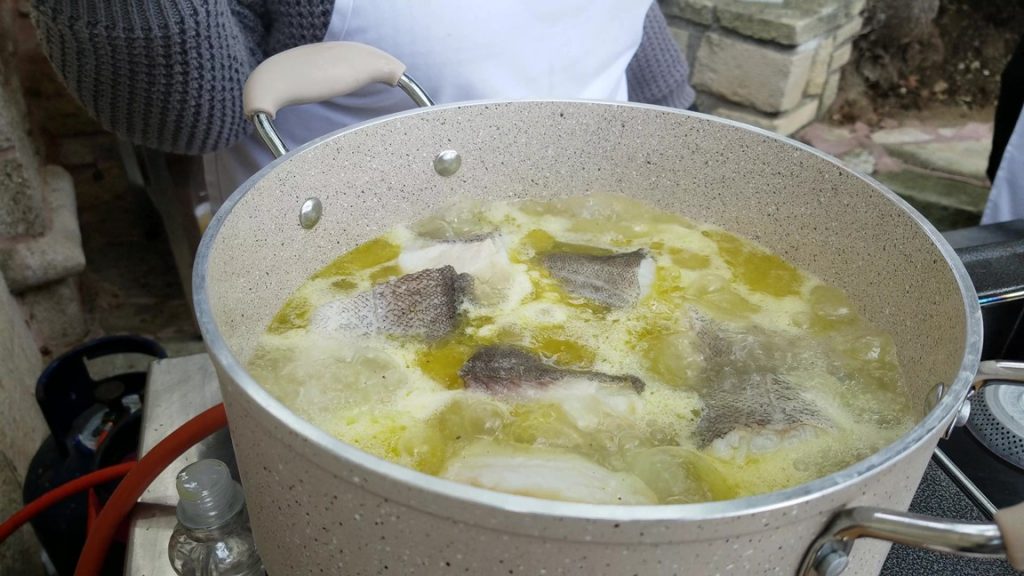 Remove the potatoes, onions and fish from the soup and keep warm in a platter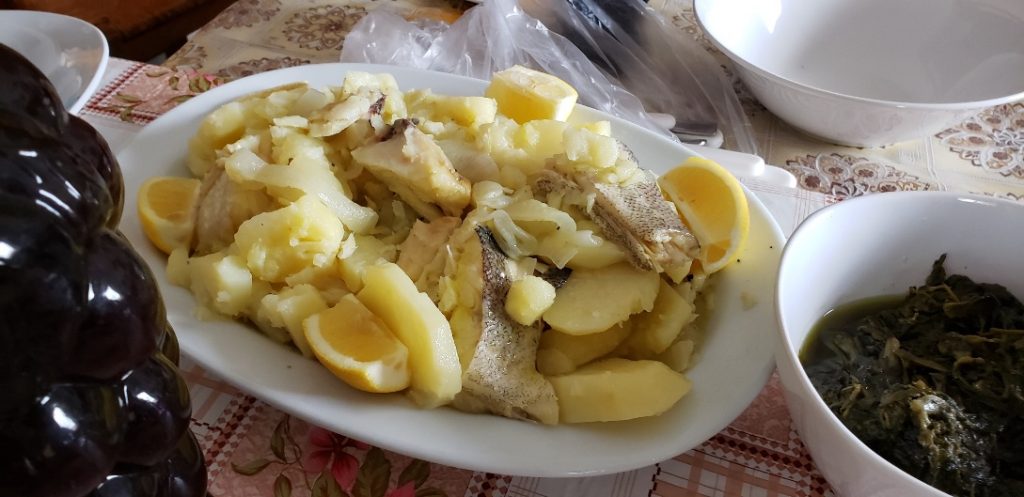 Take the juice of one or two lemons (as much as you like). Whisk the flour in the lemon juice, add some of the soup liquid to dissolve it and add to the boiling soup. Cook for a few more minutes to thicken a little and adjust the salt and pepper to taste.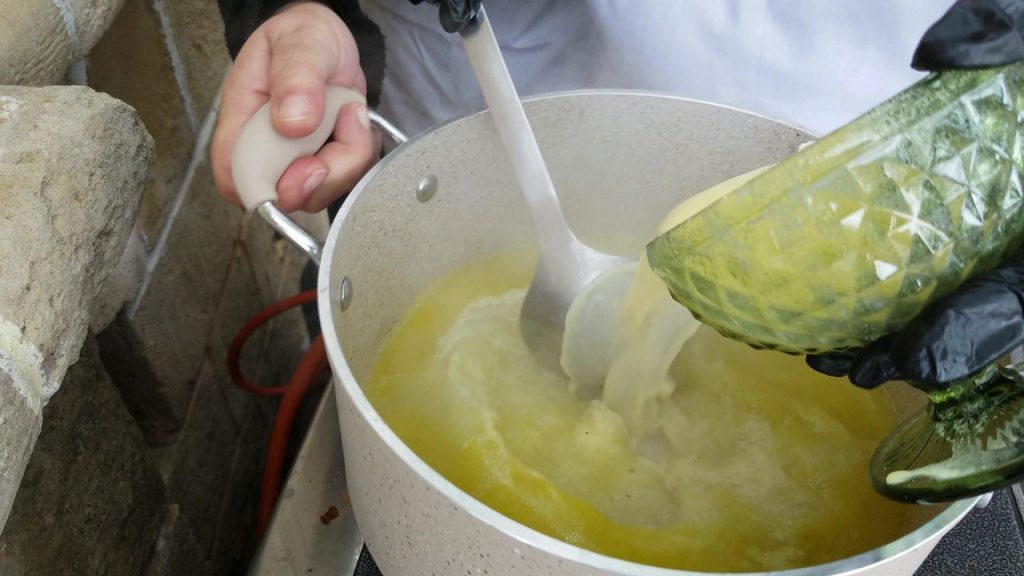 Serve the soup as is and serve the potatoes and fish together to add to your soup as you please.
Recipe from Elianna Kokkinaki
Watch the video here