Another traditional dish from Kefalonia, the Bakaliaropita or bacalao-pie made by Voula Bayioti, Captains Table restaurant in Argostoli.
Ingredients:
For the dough…
Four all-purpose 4cups
Olive oil 1/2cups
Salt 1tsp
Water warm as much as it takes
For the filling…
Olive oil 1cups
Onions white 2 chopped
Garlic 3 cloves chopped
Tomatoes 2 chopped
Tomato paste 1tbsp diluted in 1/3cups white wine
Parsley fresh chopped 1cups
Spearmint leaves 2tbsp
Oregano dry 1tbsp
Black pepper to taste
Bacalao soaked deboned and shredded 1kilo (about 2 pounds)
Arborio rice or Caroline 1tbsp per portion (the pan in the video makes 12 portions)
Olive oil for the pan and top of pie
Method
Soak the salted cod in water for 24 hours (change water every 8 hours)
Make the dough…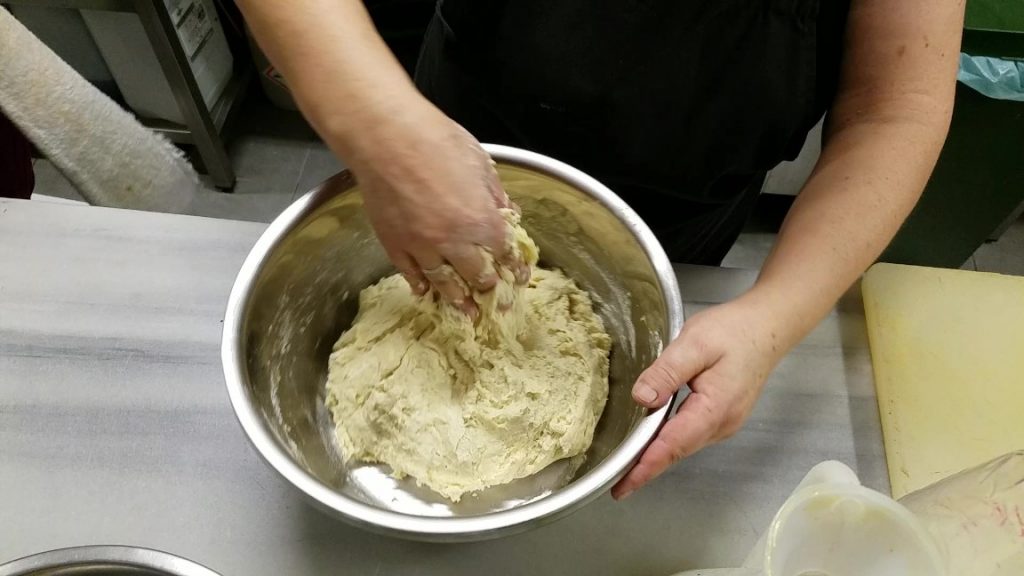 Mix the olive oil and the salt in the flour and start adding warm water until you have soft but not sticky dough to your hands. Allow dough to rest for 30 minutes.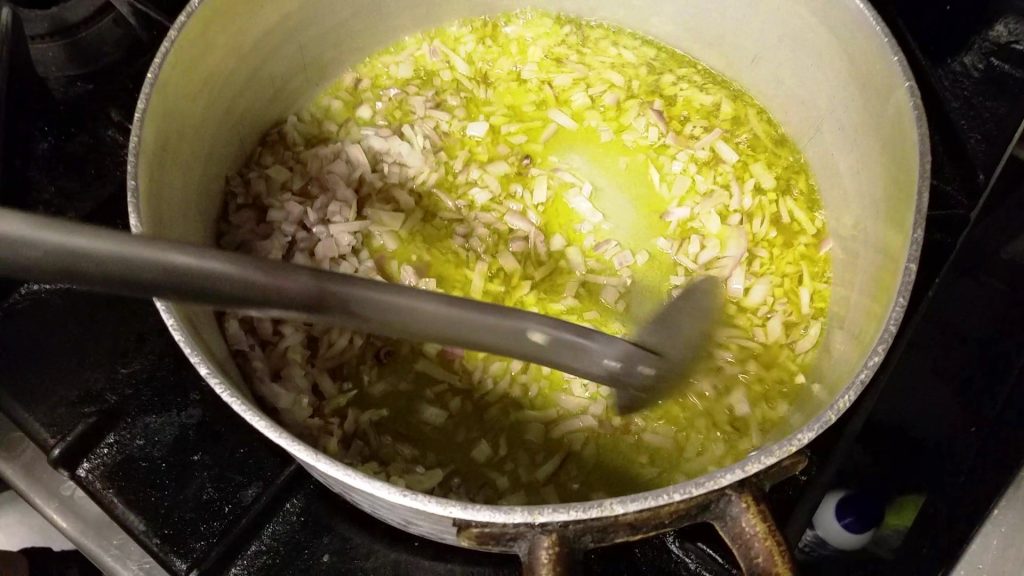 Pour olive oil in a pot and add the onions and garlic. Cook until soften.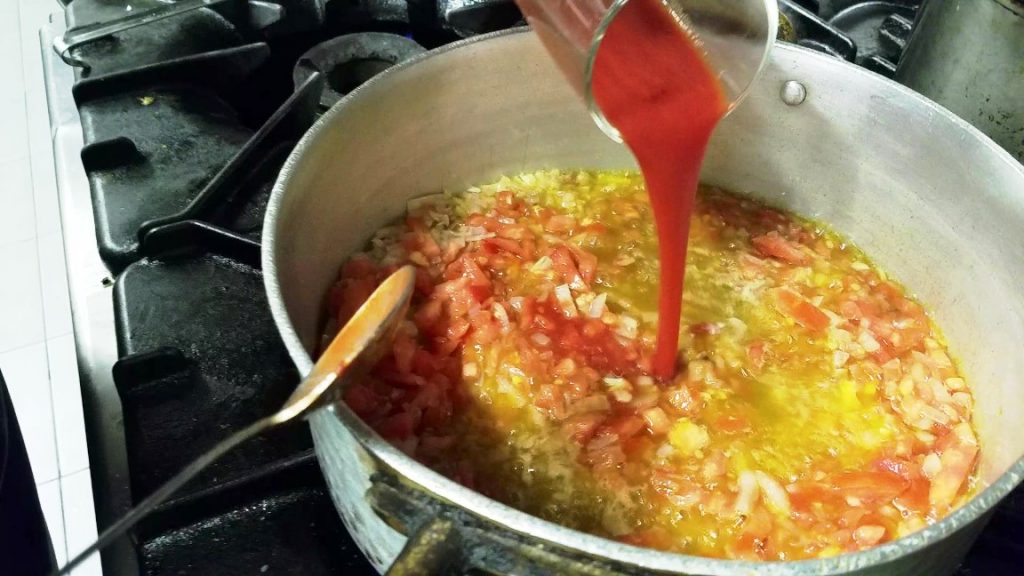 Add the chopped tomato, the tomato paste diluted in wine and cook together for 8-10 minutes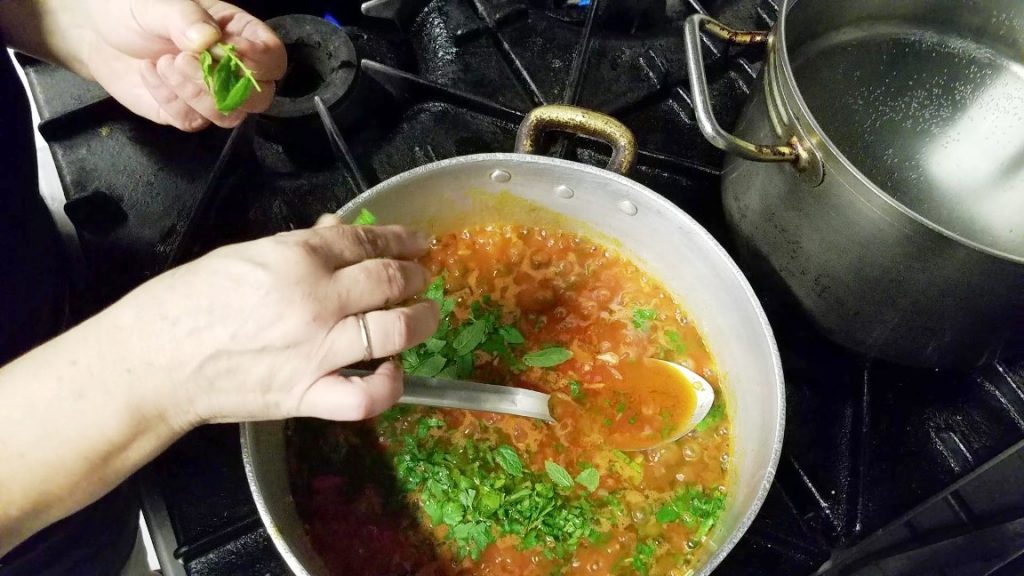 Add chopped parsley and spearmint leaves, oregano and black pepper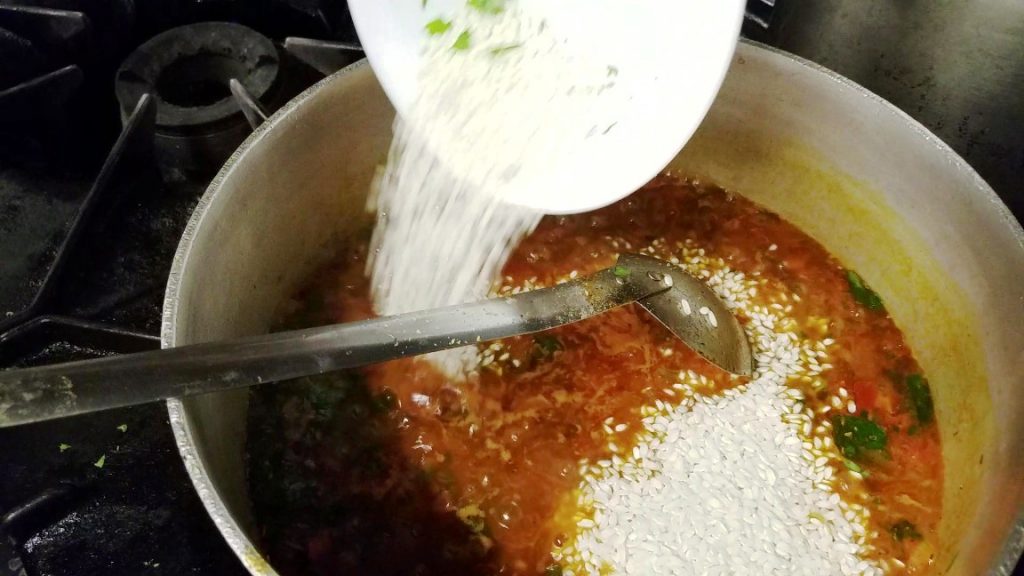 Add the Arborio rice and let simmer for about 10 minutes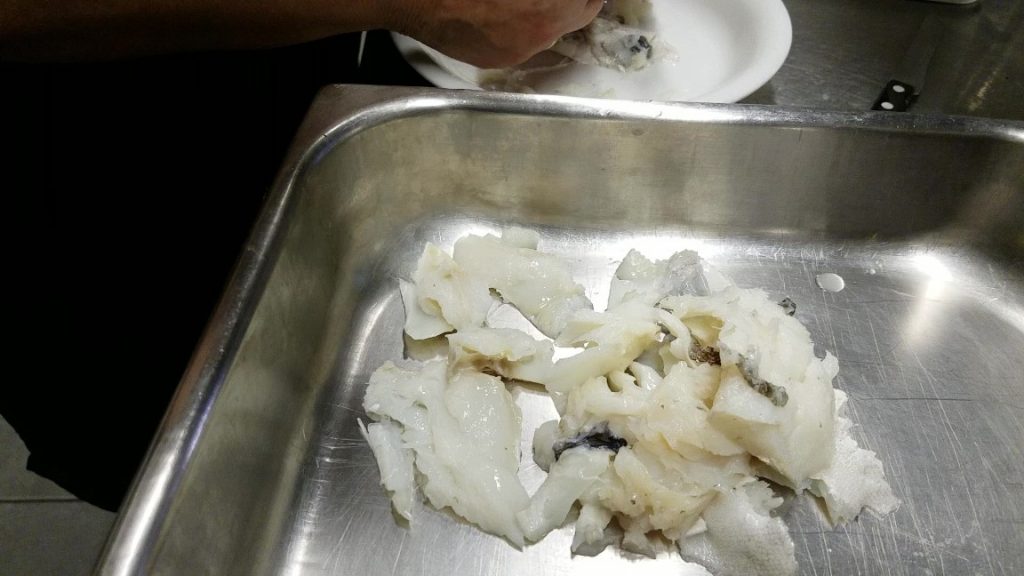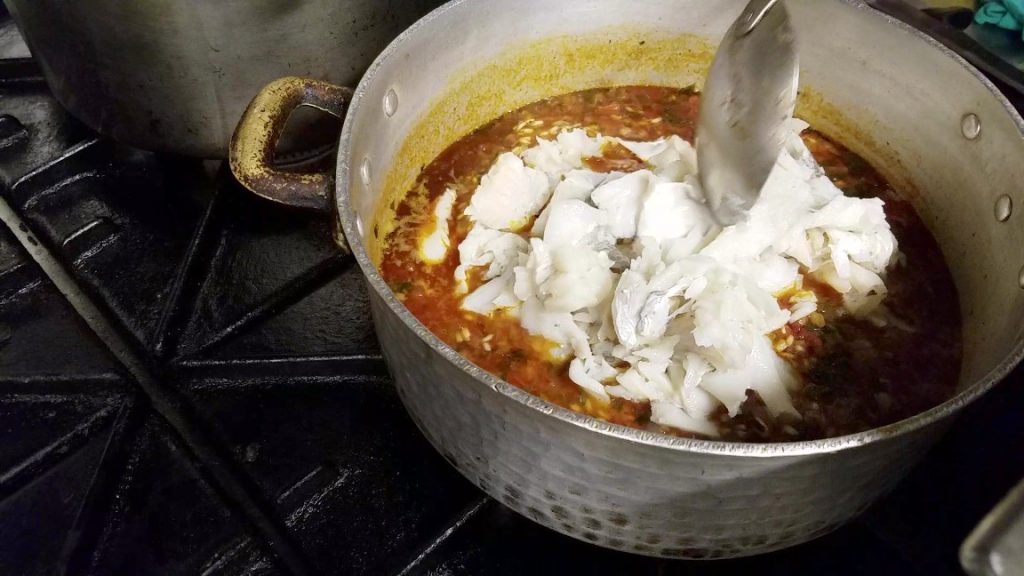 Debone and shred the bacalao. Mix in the pot and cook for another 5-6 minutes. Allow cooling, it shouldn't have any juices by now.
Divide the dough to 2 equal pieces.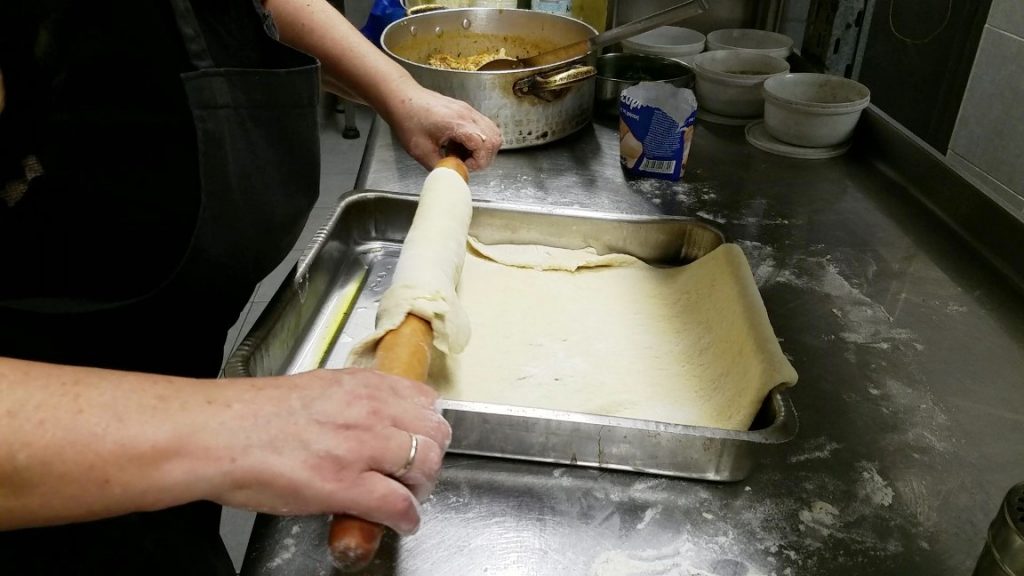 On a floured surface roll the first dough to a phyllo about 5mm thick and spread it in an oiled baking pan to cover the whole pan.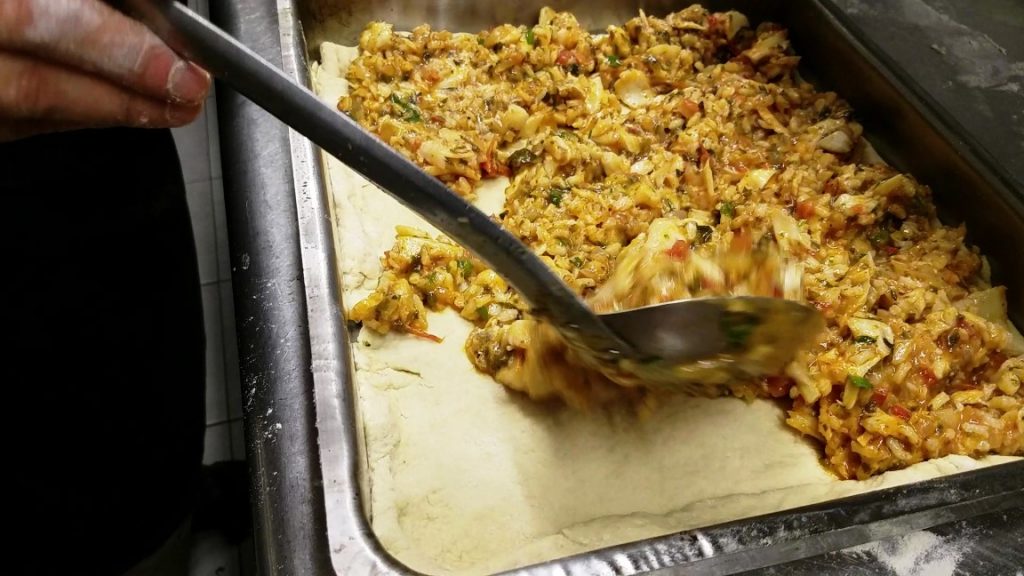 Spread the filling over the bottom phyllo dough and repeat with the other dough to make a cover.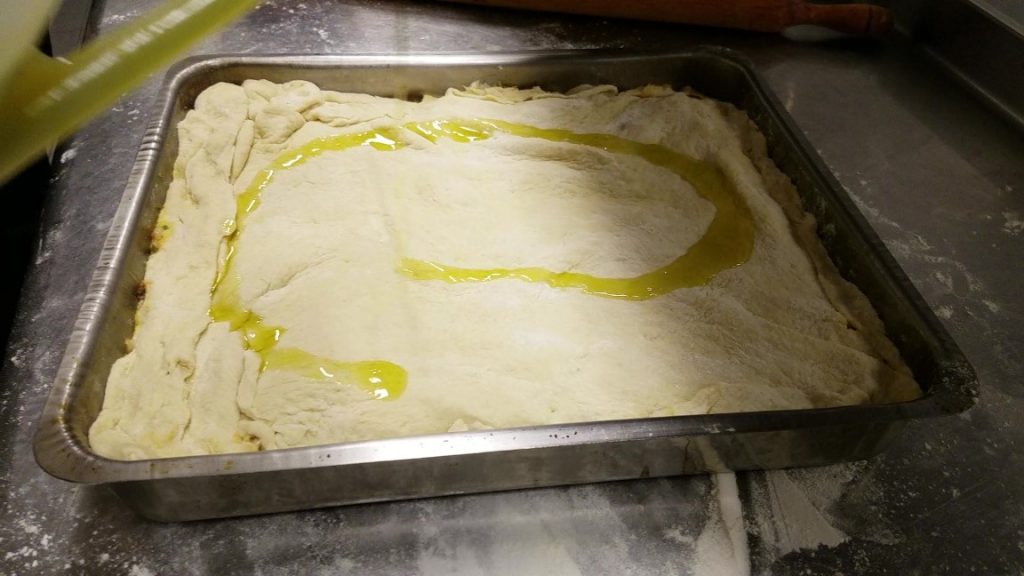 Tack in the sides of the top phyllo dough, sprinkle with olive oil and bake it 180C (356F) oven for about an hour.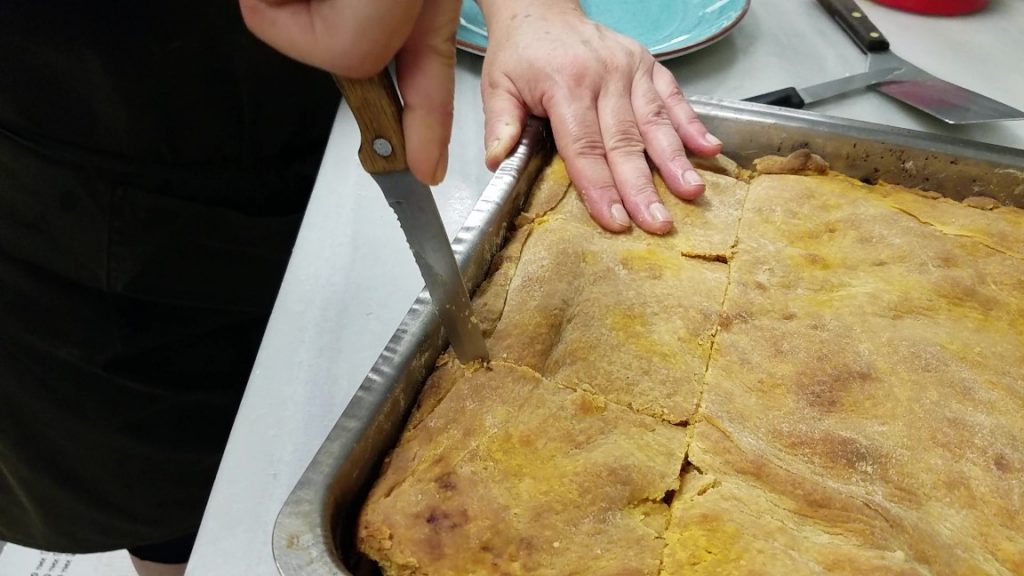 As soon as the pie come out for the oven spray with some wine to keep the dough soft.
Recipe by: Voula Bayioti
Watch the video here