Another traditional dish from the Lakonia region. Fried bread dough, served with local honey or cheese of your choice or even better… both!!! An easy and quick recipe made at any time of the day, loved by young and old folks!!! This recipe was made for Savor Greece by the Pellana ladies on S1E12.
Ingredients
All-purpose flour 5cups
Dry instant yeast 1tbs
Sugar 1tbsp
Salt 1tsp
Water lukewarm 1+1/2cups
Olive oil or veg oil for frying
Honey to serve with
Cheese of your choice to serve with (feta cheese, parmesan, pecorino will do)
Method
Mix flour with yeast, sugar and salt. Add the water and mix well to dough. Allow the dough to rest and rise double in size.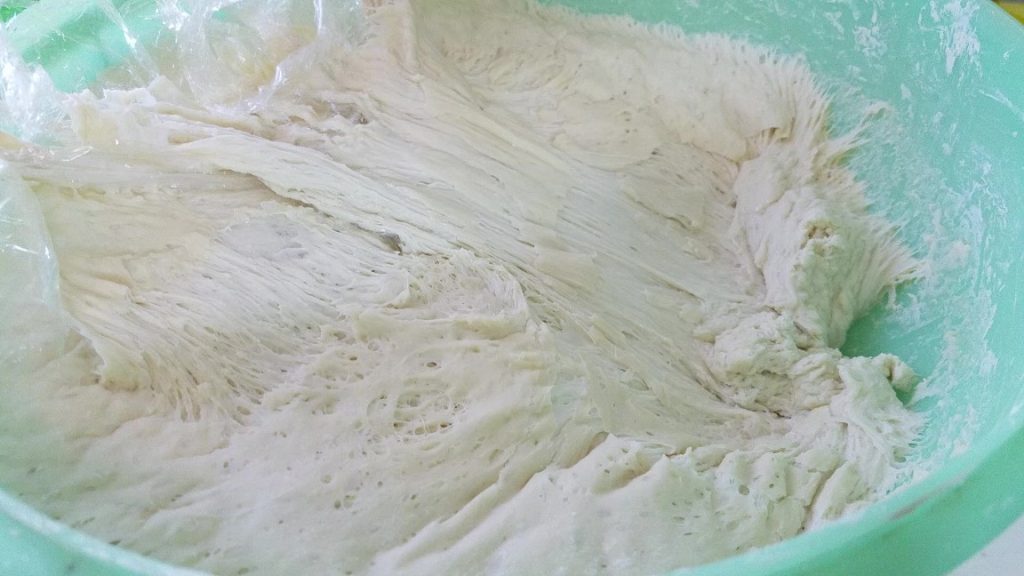 Warm the oil to medium high
Take small lots of dough with wet hands and spread to form a disk (almost like a small pizza). With your finger make a hole in the middle of the disk to prevent it from blowing up like a balloon.
Carefully place the dough-disk in the oil and fry to golden brown on both sides.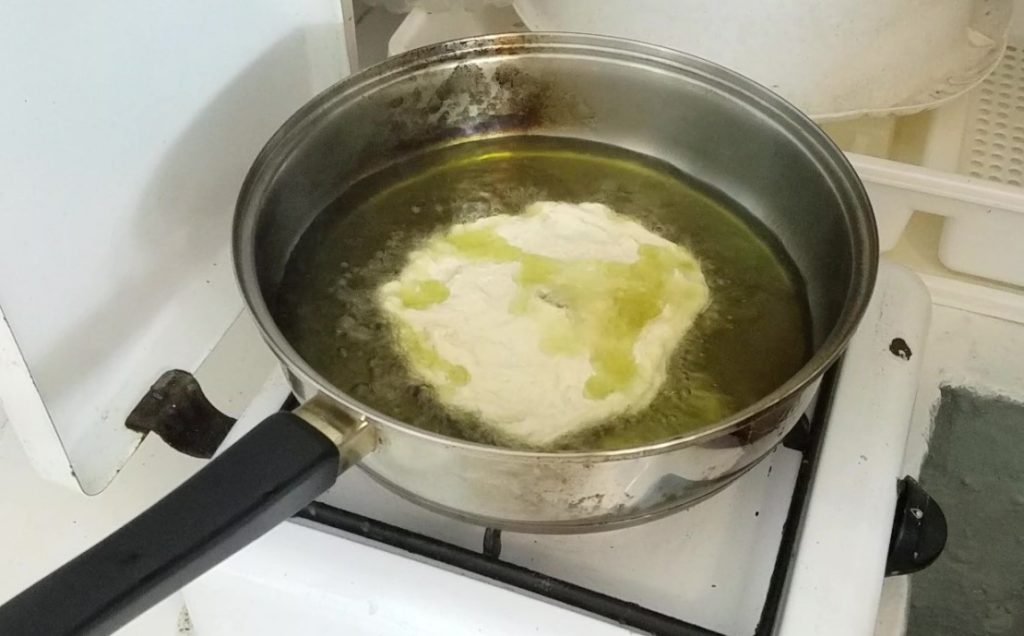 Remove and let stand on kitchen paper to drain excess oil.
Serve hot with honey, cheese or both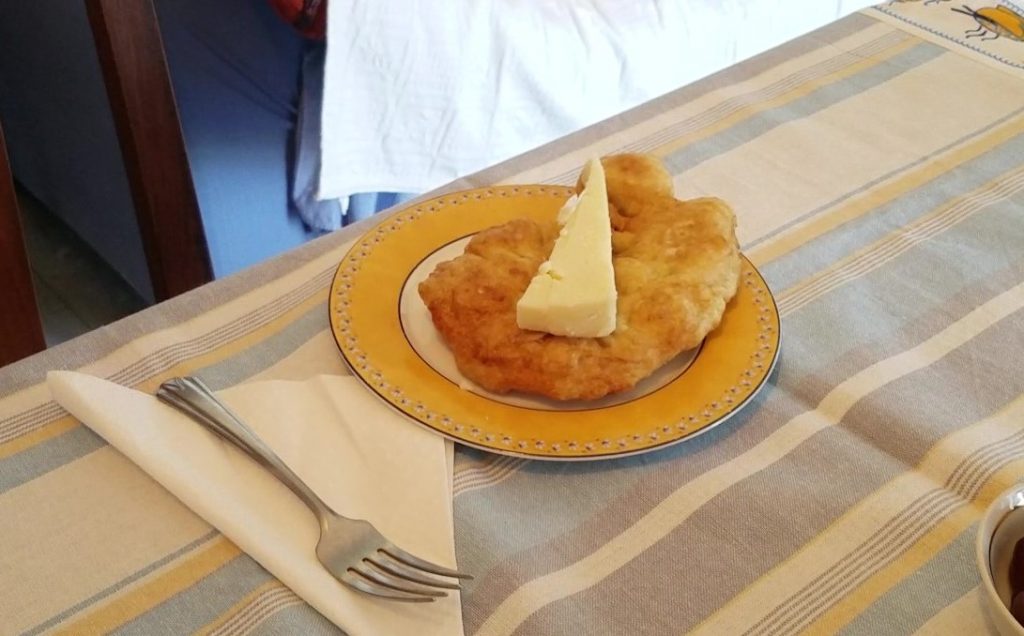 Tyganopsomo was made for Savor Greece by the Pellana ladies
watch the video here