A beautiful and delicious recipe from Nikoleta Foskolou and her "Perivoli tis Nikoletas" or Nikoletas Orchard in Tinos Island. She gives cooking classes to visitors using only products that come from her own orchard that surrounds her home.
Ingredients
Potatoes 2kilos about
Olive oil
Onion 1large
Eggs 4
Grated cheese (pecorino will do) 2cups
Oregano 1tsp
Milk whole 1/2cup
Parsley freshly chopped 1/2cup
Salt and pepper
Method
Wash the potatoes and boil them with the peels on.
Peel the potatoes and pass them through a hand mill to mash them.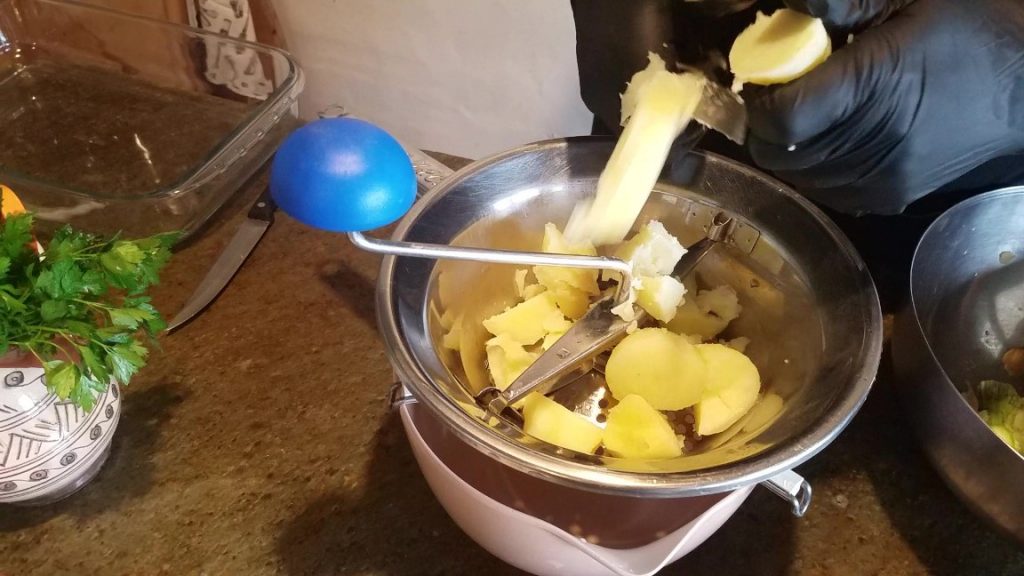 Chop the onion and sauté with 2tbs olive oil to soften.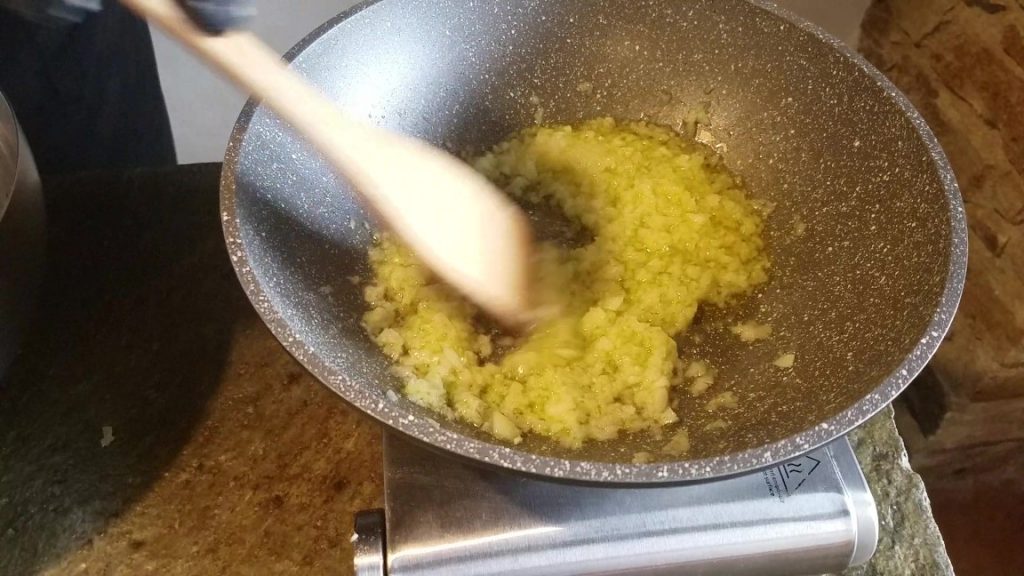 Pour onion with the olive oil over the mashed potatoes.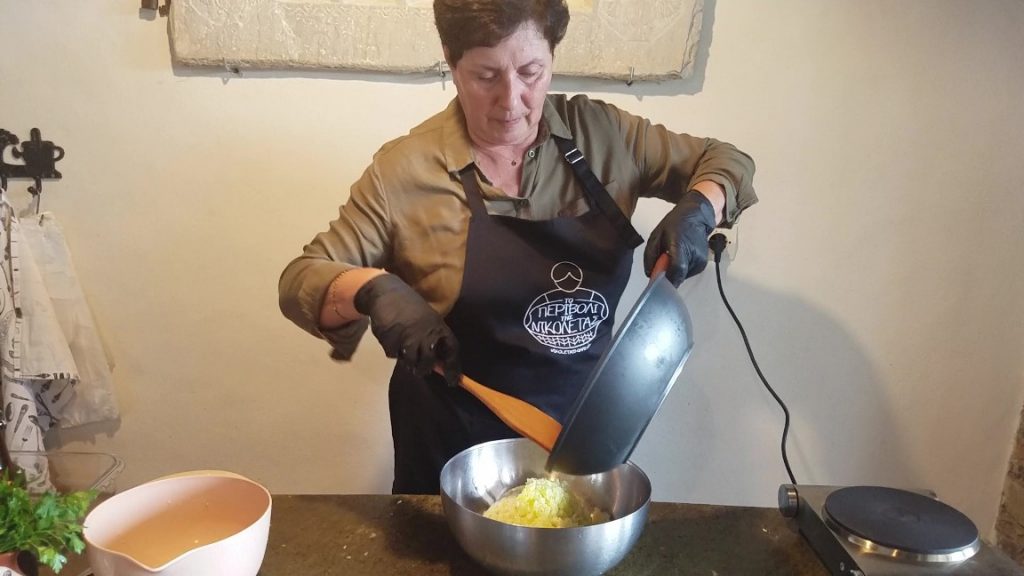 Add the eggs to the potato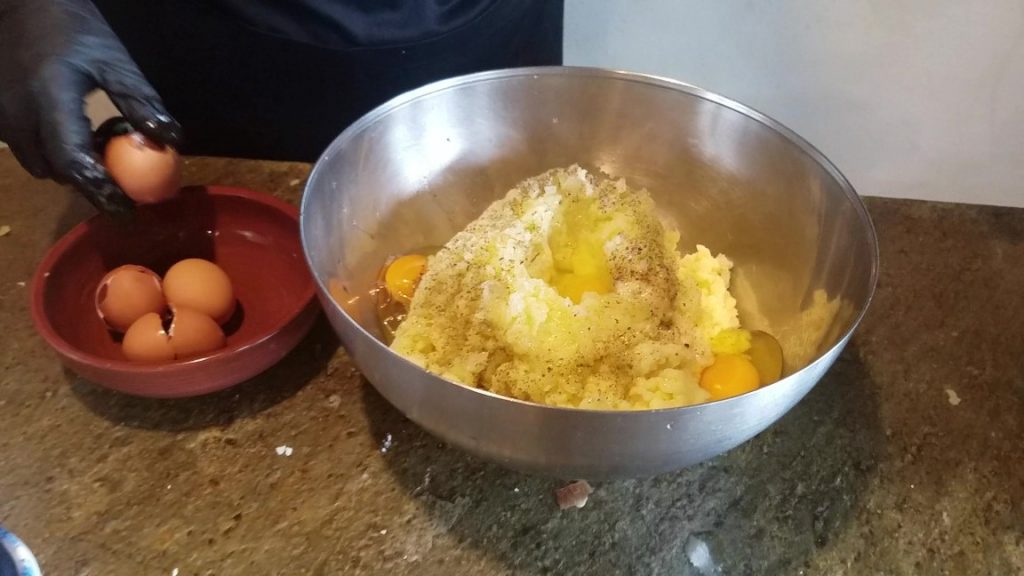 Add the grated cheese to the potato
Add fresh chopped parsley and season with salt and pepper.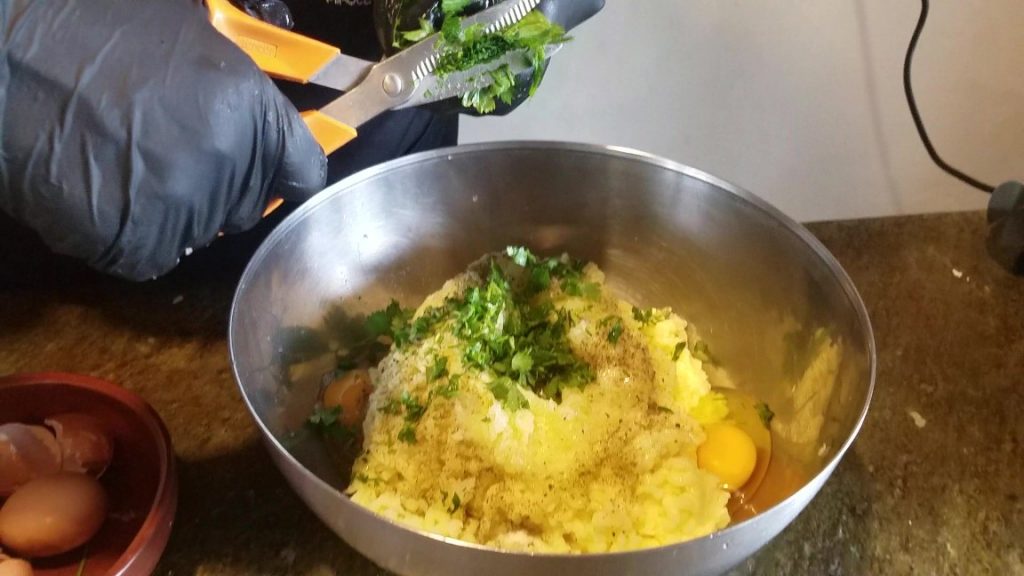 Mix the potato with the entire ingredients well.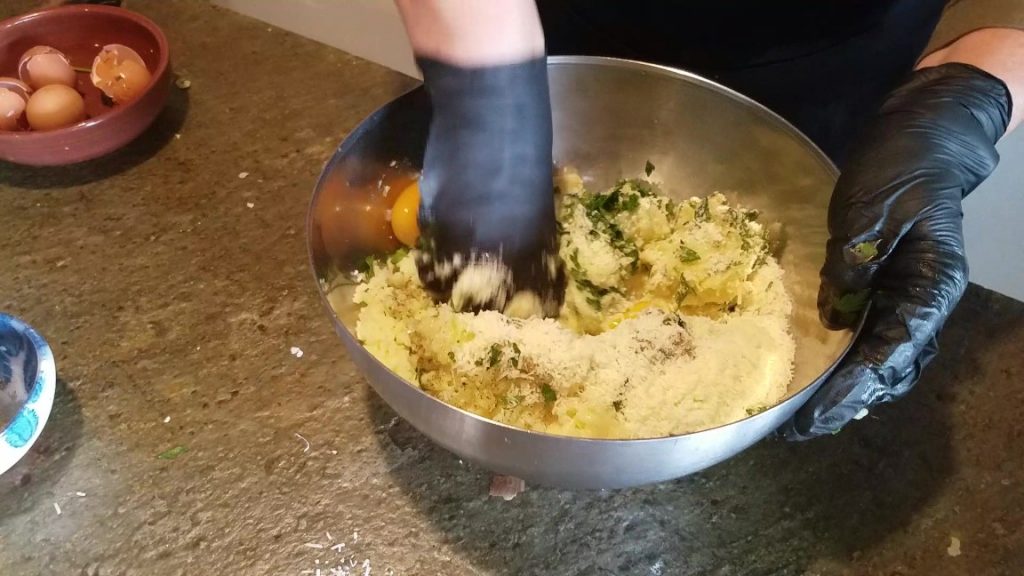 Grease your baking pan with olive oil and empty the potato mix in it.
With your hand or spatula press the potato mix to the same thickness in the pan.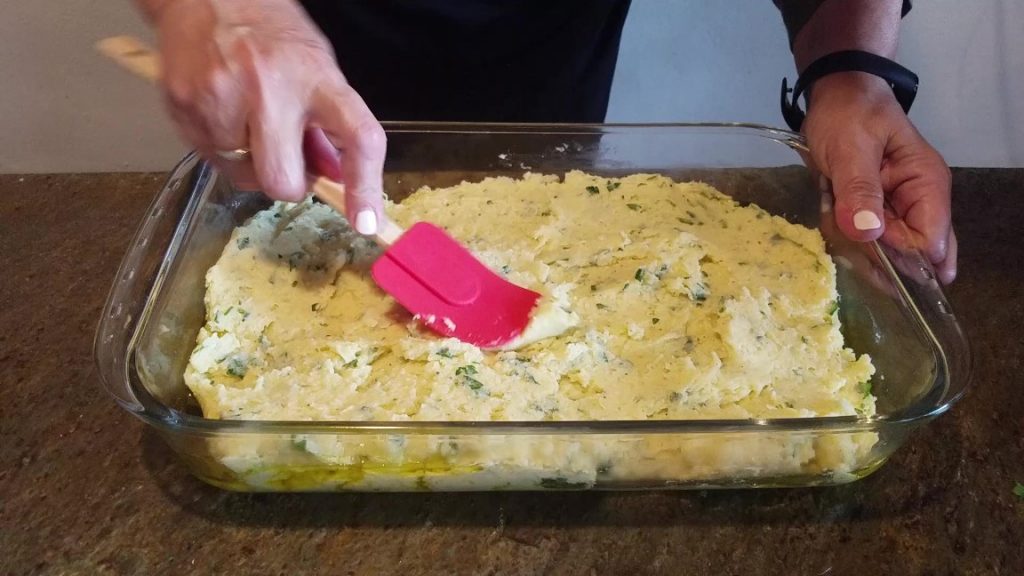 With a fork draw the lines that you like on top of the pie
Sprinkle with olive oil and bake in preheated oven at 390F/200C for about an hour
Allow the pie to cool down so you can cut portions
Recipe: Nikoleta Foskolou
Watch video here