From Nikoleta Foskolou. Nikoleta is the owner of "Perivoli tis Nikoletas" Nikoletas Orchard in the island of Tinos. She is an Arthur of many cooking books as well as a cooking instructor to traditional Tinian recipes using products that she grows in her own orchard. One of the recipes she demonstrated for Savor Greece was this amazing tasty an easy recipe. I hope you enjoy making it.
Ingredients
Zucchini about a kilo, try choose medium size ones
Olive oil
Onion white finely chopped or grated
Hard cheese grated (pecorino, parmesan, kefalotiri)
Corn starch 1tbs
Milk whole 1cup
Parsley fresh chopped 1/2 cup
Eggs 2
Salt and pepper
Method
Wash and trim the ends of the zucchini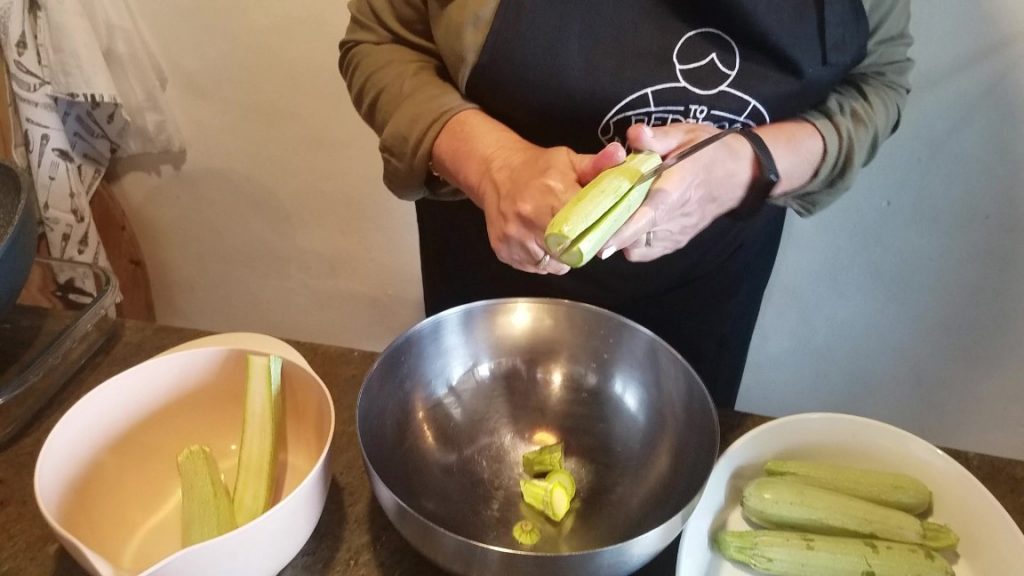 Cut the zucchini in half-length wise
Boil the zucchini in salted water for about 7-8 minutes (depend on the thickness of the zucchini)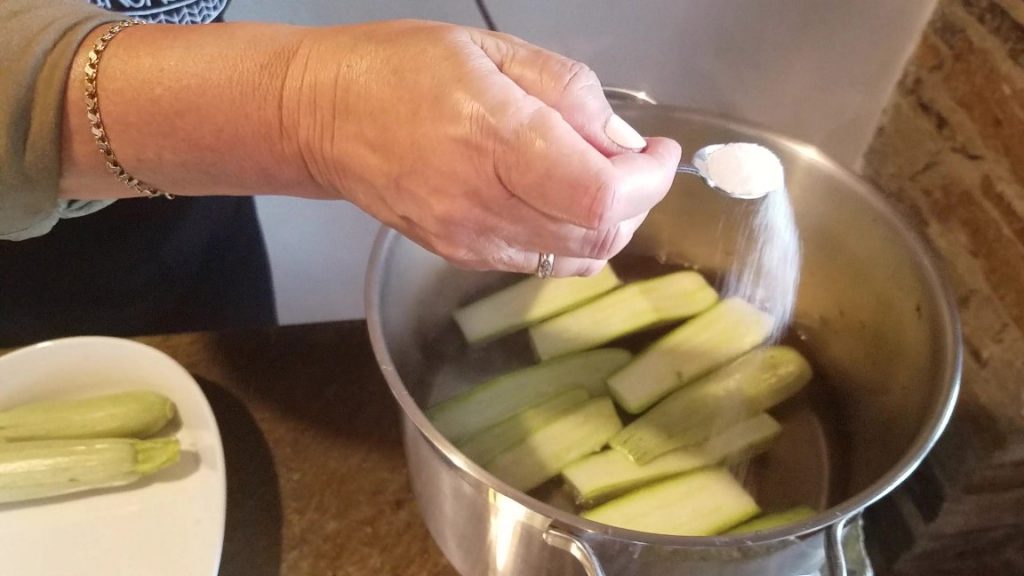 Strain the zucchini and allow them to cool
In a hot pan saute the onion with olive oil to soften
With a teaspoon remove the flesh from the zucchini carefully to form little boats (or shoes)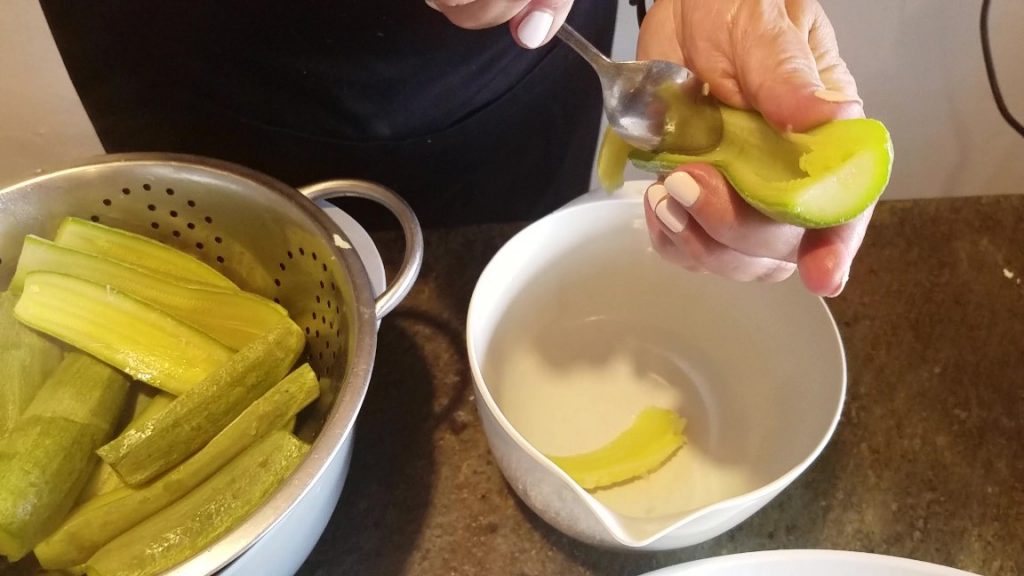 Pulp the zucchini flesh in a blender and add to the cooked onion, cook together for another 3 minutes
Dilute the corn starch in the cold milk and add to the zucchini onion mix, cook together until thickens up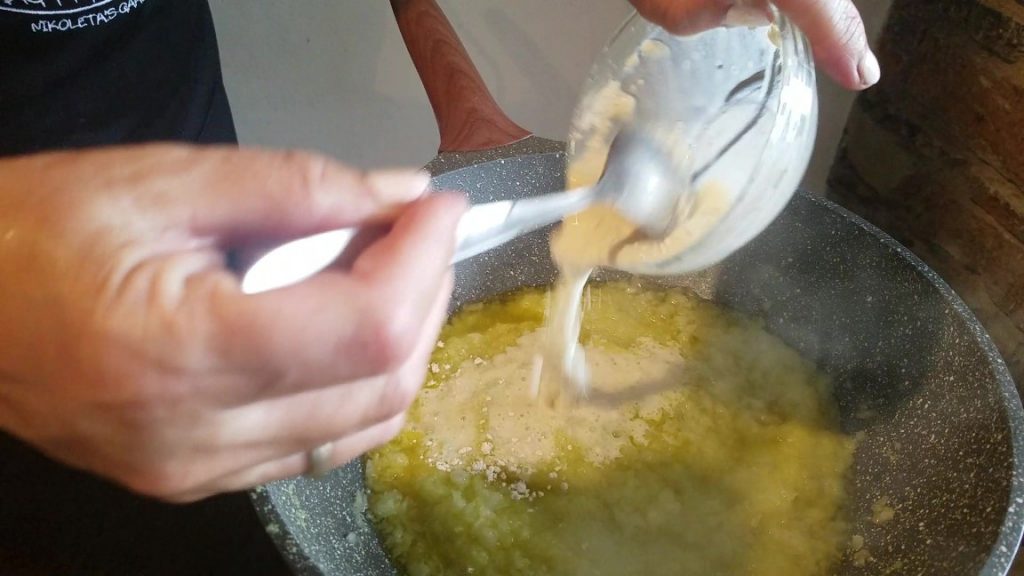 Take pan off the stove and add the grated cheese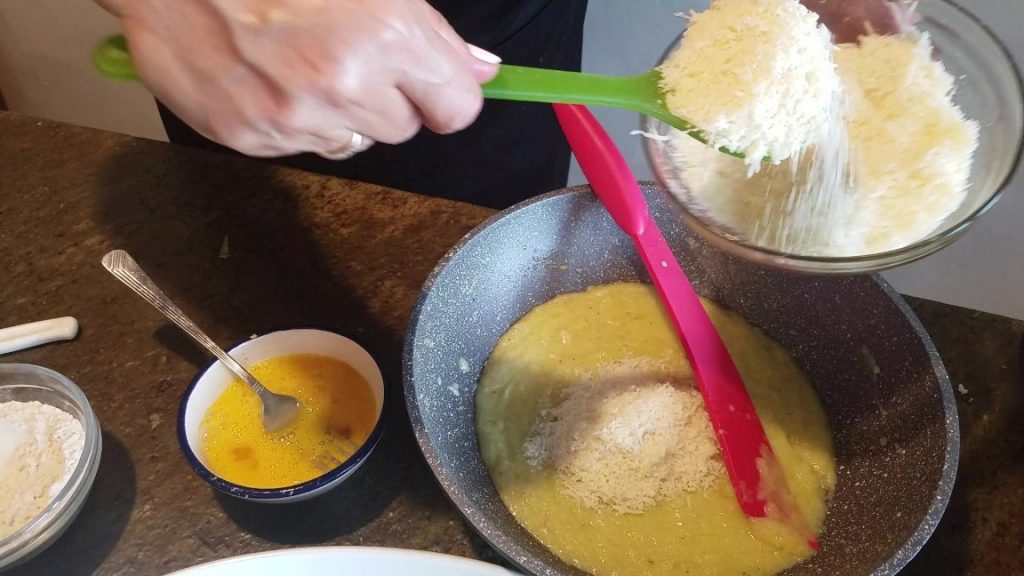 Beat the eggs together and add to the mix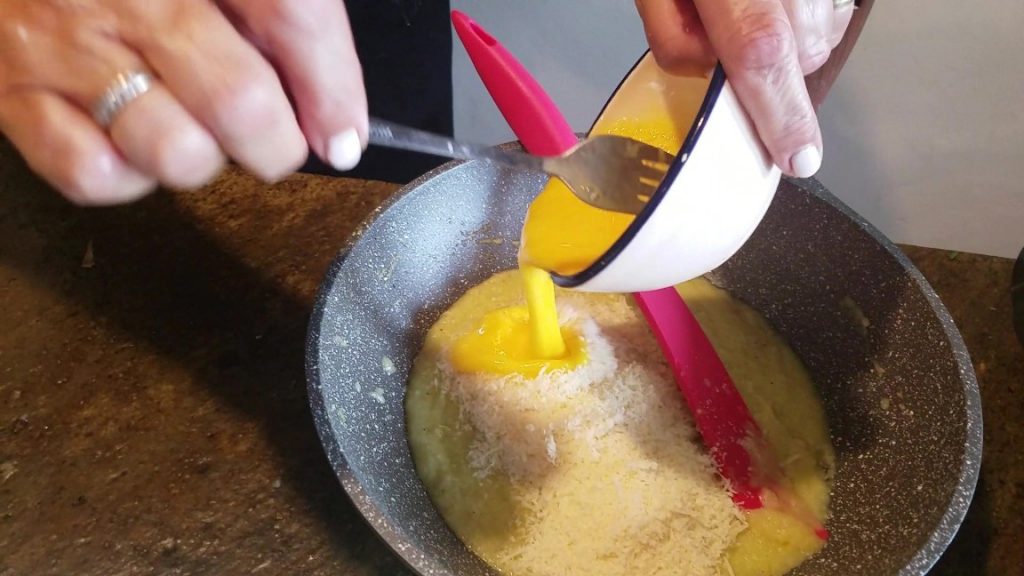 Chop the fresh parsley and add to the mix and season with salt and pepper. Mix well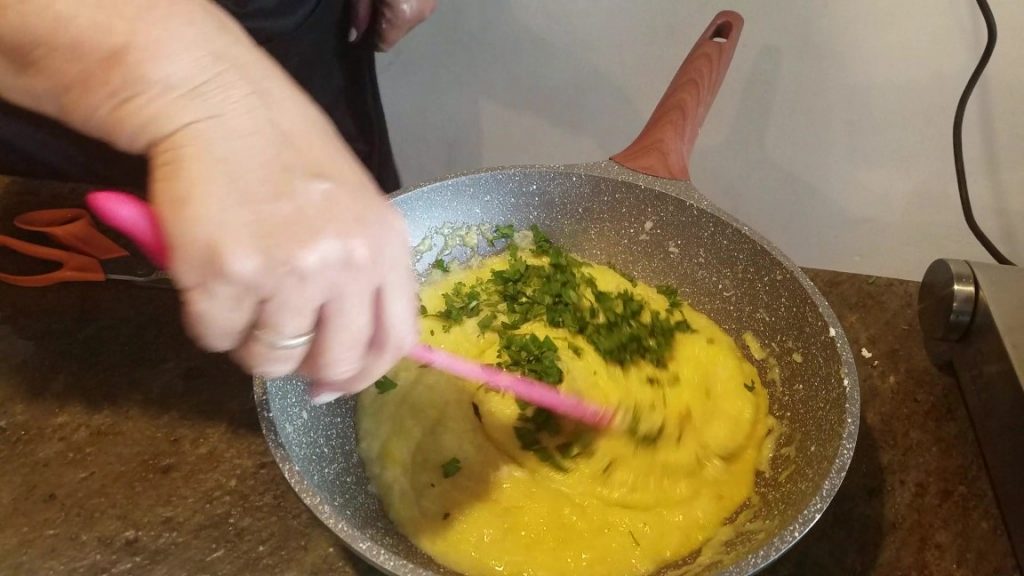 Fill the zucchini "shoes" with the mix and bake in 390F/200C for about 45 minutes.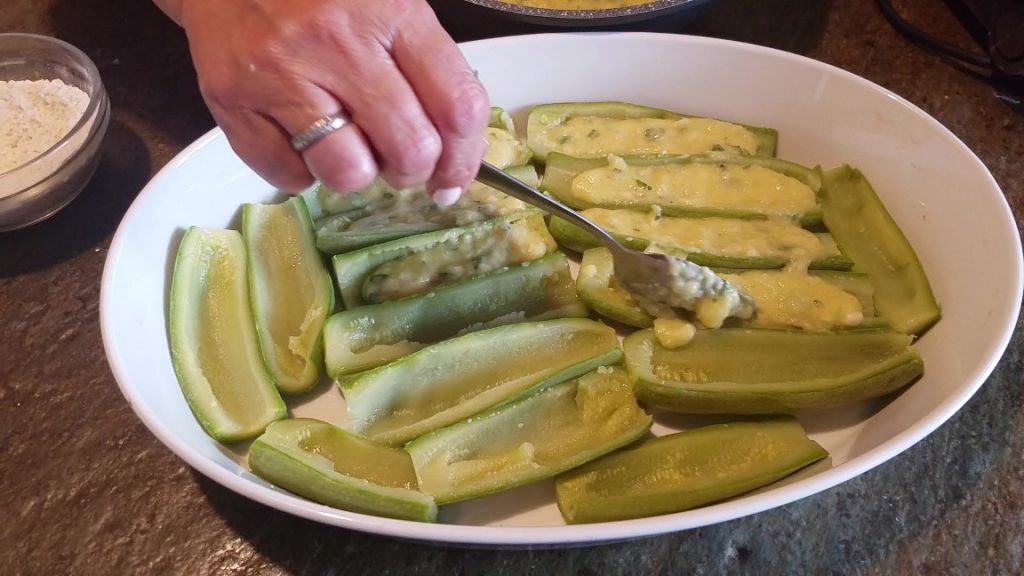 You can serve them hot or cold.
Recipe: Nikoleta Foskolou
You can watch the video here