One of the best recipes I've tested in my Savor Greece, season one rounds was that in Kefalonia… Bakaliaros Pitsipitsardo from Katerina Garbi, a real super cook full of flavor and aromas!!!
Ingredients
Bacakalao (salted cod fish) 1kilo (just over 2 pounds)
Flour
Garlic to taste (the more the better)
Tomatoes (best in season) 4-5 grated
Tomato paste 1tbsp
Four finger pinch of each:
Oregano, marjoram, spearmint, pepper
Bay leaf 1
Little salt
Sugar 1tbsp
White wine 1/3cups
Parsley fresh chopped
Method
Soak the salted cod in fresh water for about 24 hours (change water 3 times) drain and pat dry and cut to medium size pieces without taking the skin off.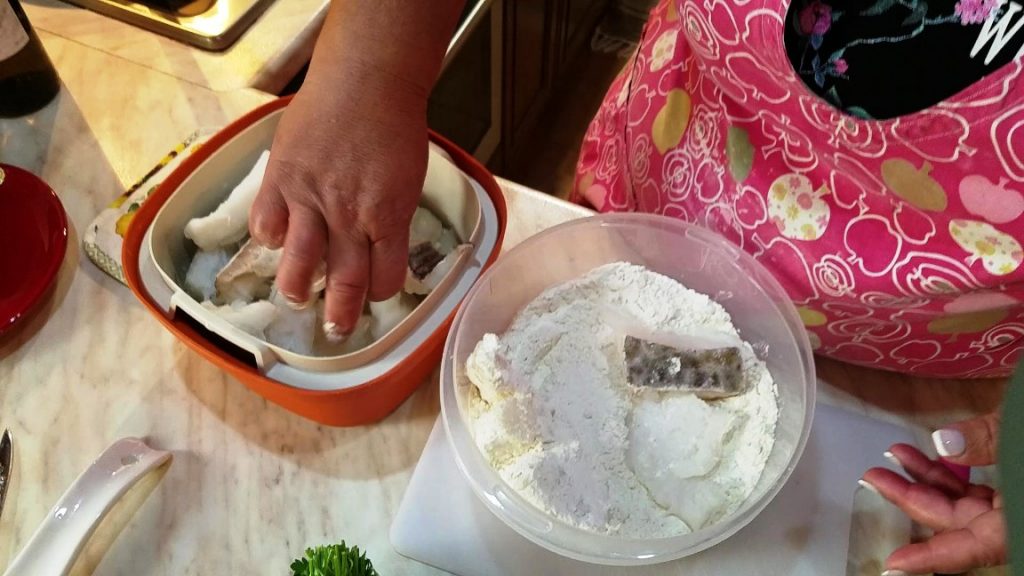 Flour the fish pieces very well and fry in hot olive oil.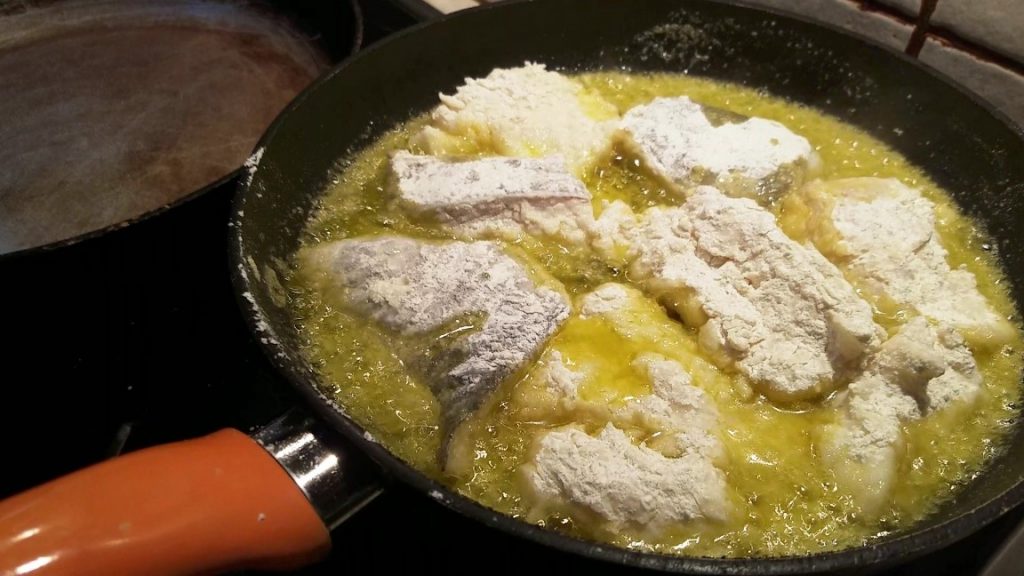 Do not mix the pieces in the pan but gently shake the pan. Turn over ones and fry the other side too.
Remove and drain on kitchen paper. Keep on the side for the sauce to be cooked.
In a clean pan pour some olive oil, and add your garlic cut to thick slices.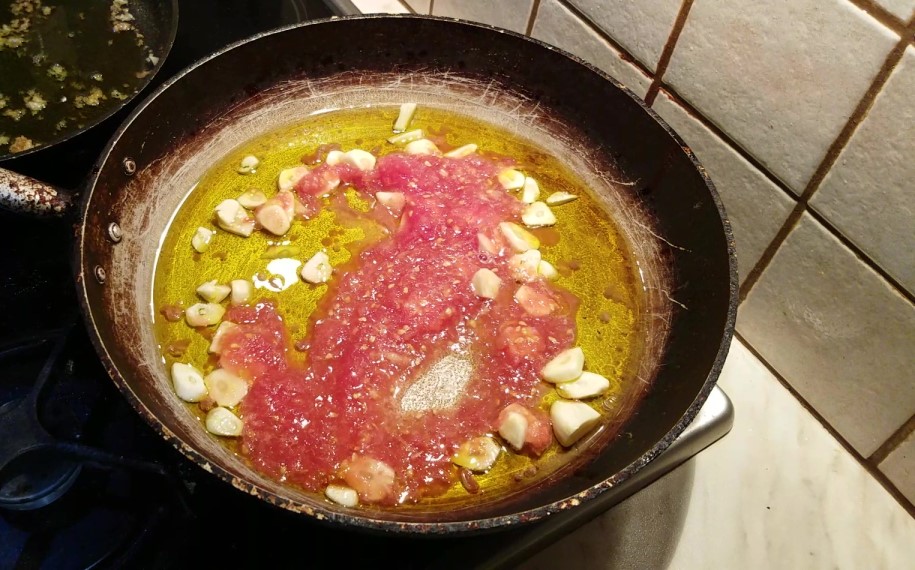 Add the grated tomatoes and the tomato paste and bring to a gentle simmer. Add the herbs and seasoning and at the end the wine. Simmer for a while to thicken the sauce.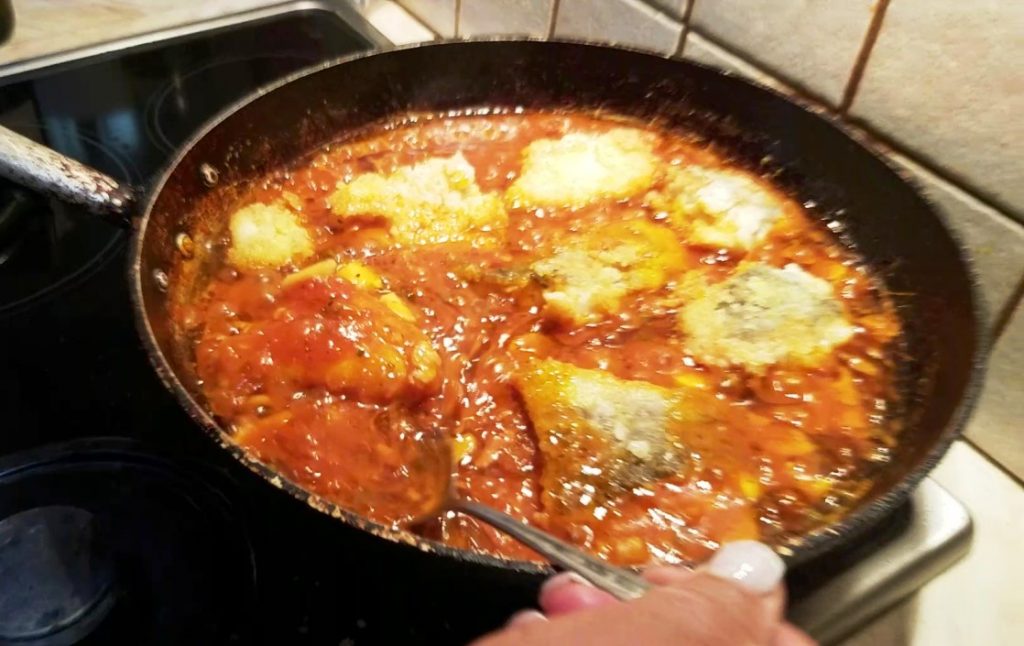 Place the fish pieces in the simmering sauce and spoon the sauce over the fish, do not turn over the pieces. Cook for about 6 minutes and serve spooning the sauce over the fish.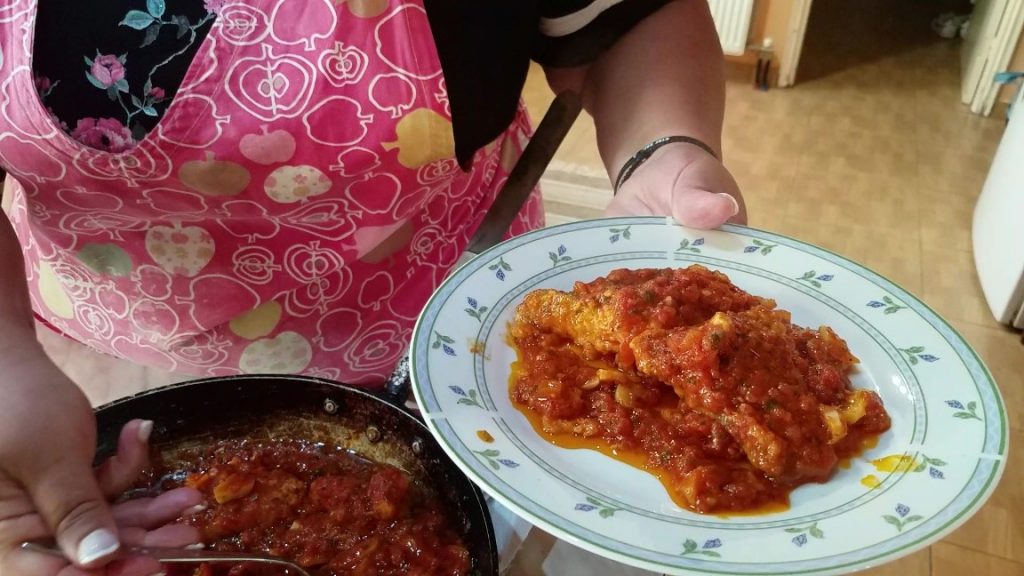 Garnish with freshly chopped parsley and serve with freshly baked bread to soak the sauce up. Simply amazing!!!
Recipe: Katerina Garbi
Watch the video here