Living way from Greece was very difficult getting some ingredients I loved for my Greek dishes, one of them was the sour cream cheese for my Dako salad, Xinomizithra … so I made my own and I am happy to share it!!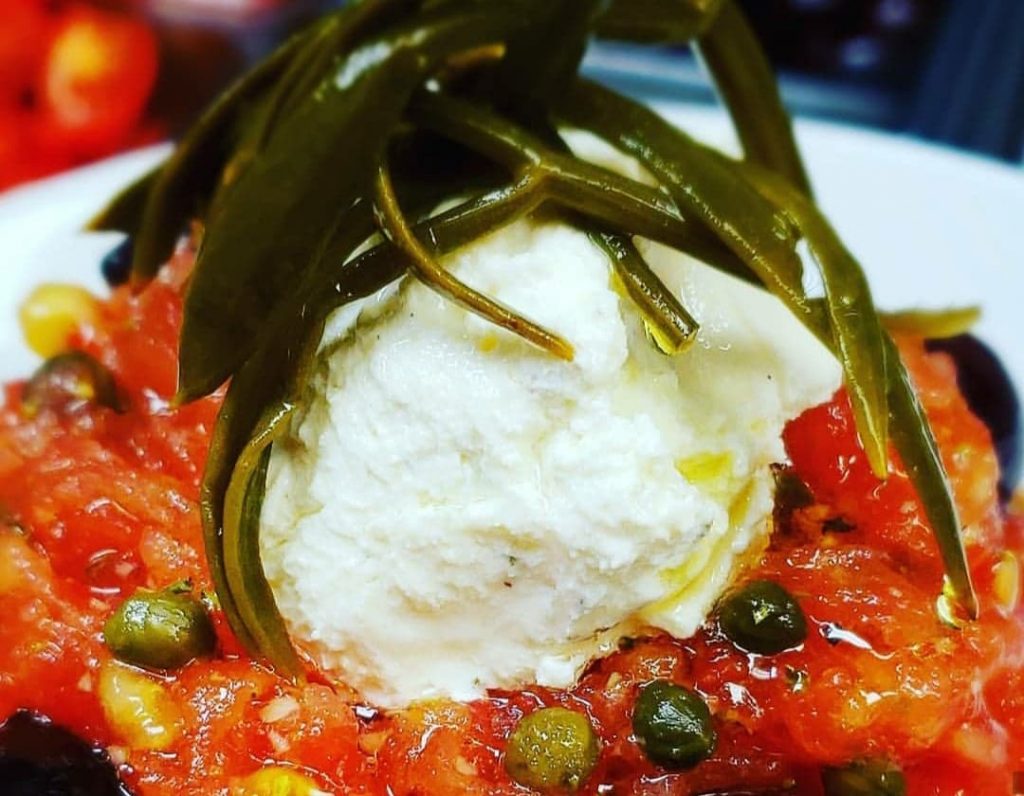 You need
500 grms Greek yogurt (full fat)
100 grms Feta cheese grated
½ tsp coarse salt
Freshly grated black pepper to taste or chili flakes if you like it spicy
½ tsp thyme
½ tsp oregano
Clean cheese cloth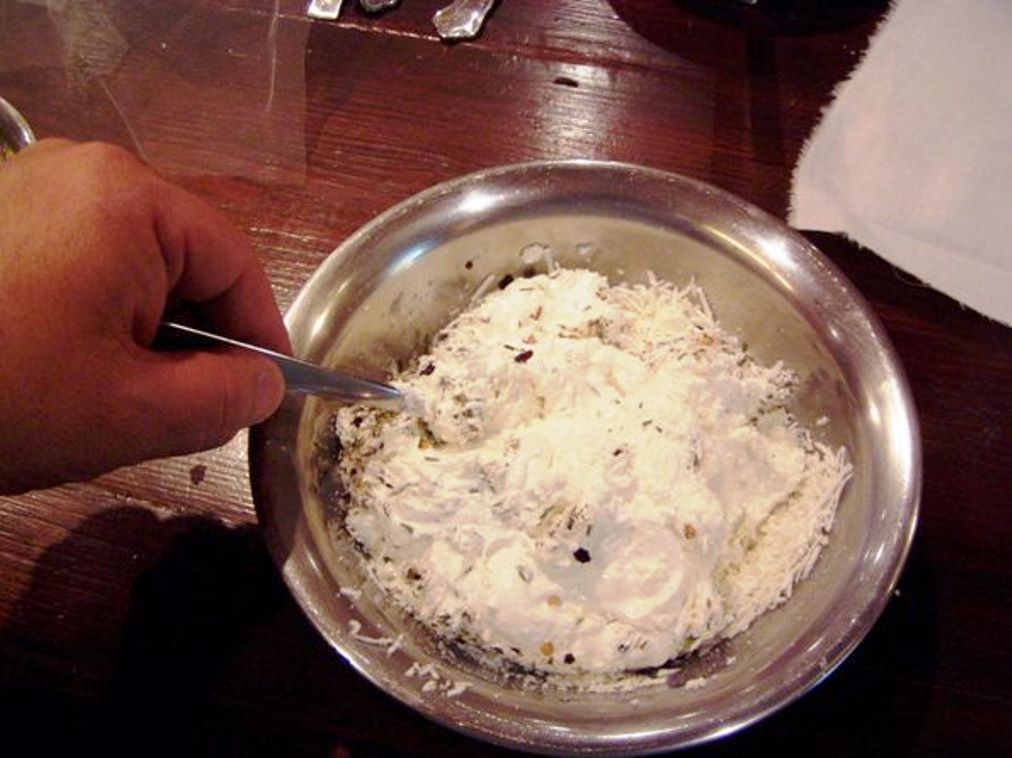 Method
Mix all ingredients together
Place your cheese cloth over a bowl to help you shape the cheese
Empty the yogurt mix in the cheese cloth and tie it tide with a sting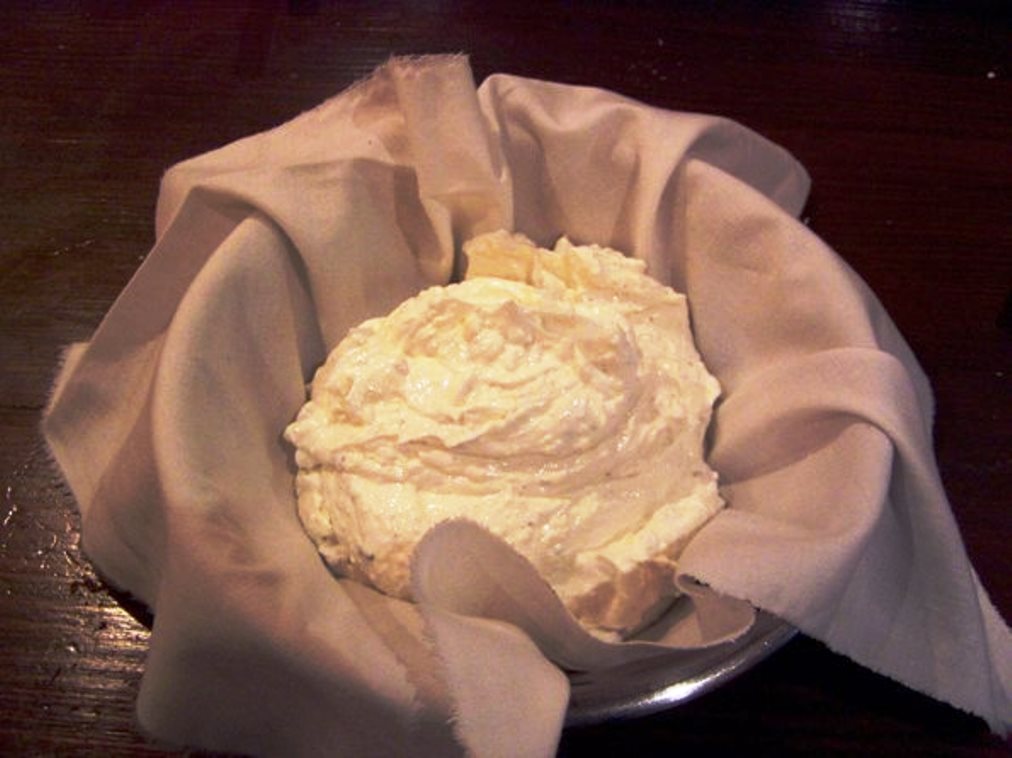 Hand in the fridge with the small bowl under to strain for 2-3 days (the longer you hang the harder it gets)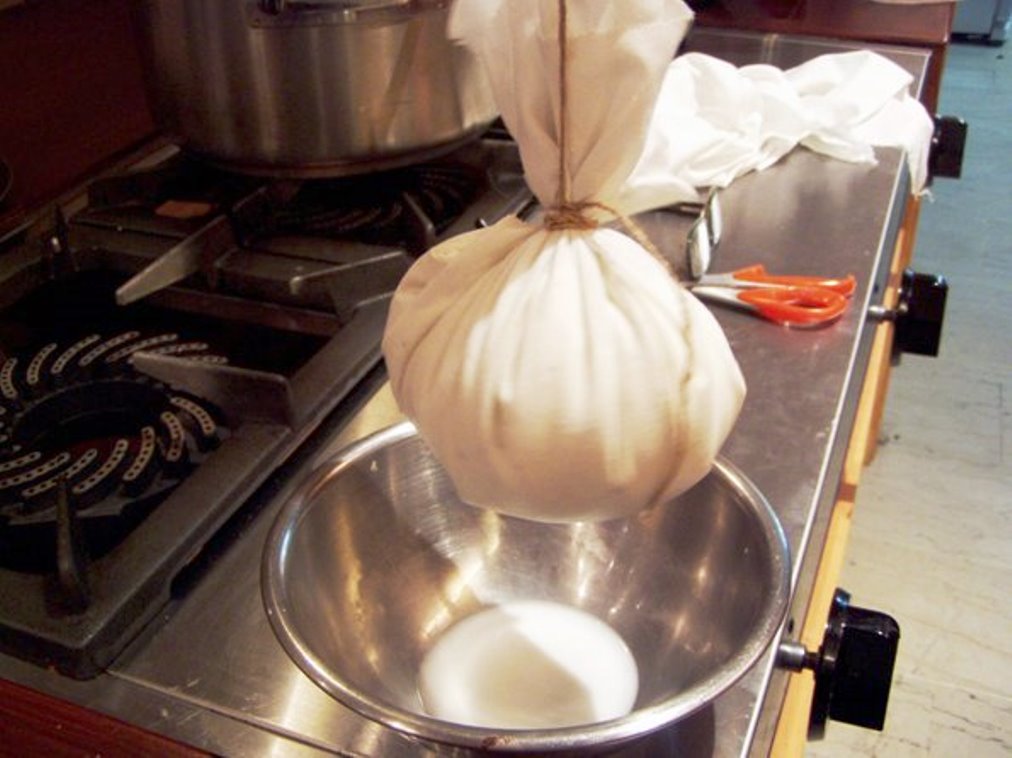 Remove from the cheese cloth and shape small kennels. Place in a glass jar and top with sunflower oil or any other vegetable oil.
Refrigerate. Take the amount you want to use and make sure the rest or the cream cheese left is always covered with oil. It keeps for about a month.
Recipe and photos: Chef Tony Kavalieros