Favorite Italian food makes best filling for sandwiches. In this recipe Porchetta or Pork Belly it is smoked and this elevate the taste to another level.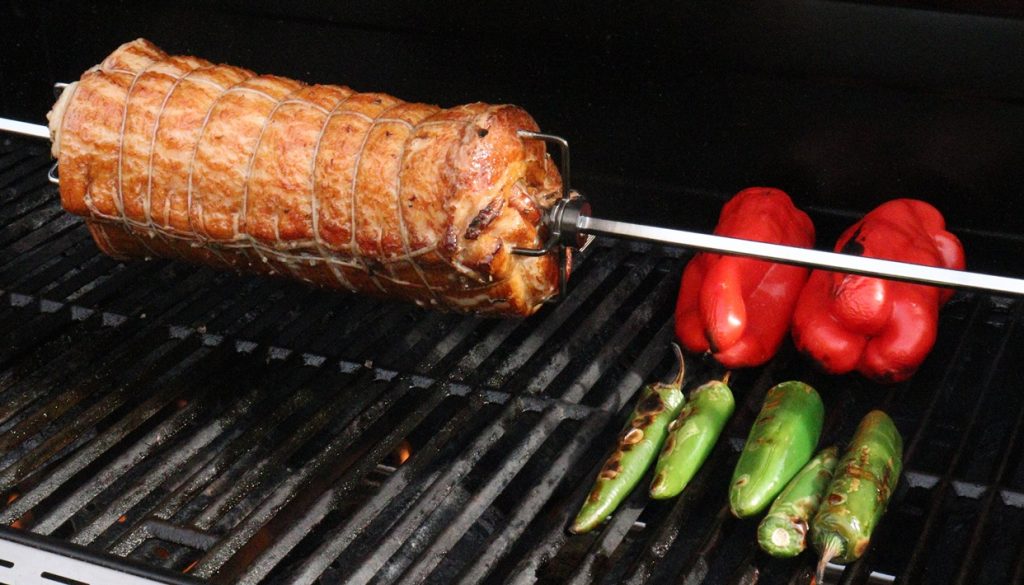 Ingredients
Whole slab of smoked pork belly with the skin on
Coarse salt
Mixed peppercorns
Caraway seeds
Fresh oregano
Fresh rosemary
Fresh thyme
Method
Submerge the pork belly in cold water overnight (this will hydrate the meat and soften the smoking taste)
Pat dry the pork belly
In a myrtle and pestle crush 1tbs coarse salt with 2tsp caraway seeds and 2 tsp mixed peppercorns
Add a spoonful each of fresh oregano, rosemary and thyme (leafs only) and ground together
Cut the double flap of the belly but leaving the skin whole, keep that piece aside
Rub with the salt, spices and herbs the inside of the belly
Place the extra piece of meat you have in the middle of the belly and wrap the porchetta around it forming a log, secure it with skewers
Using a butchers needle and cooking twine saw the opening of the fold
With the twine tie twice the log horizontally and then 7 times starting from the middle of the log vertically (it is going to look like a big salami)
Push the rod of the rotisserie through the log and secure it with the end forks
Place the rod in the grill on low speed, cover the grill fired with medium heat and cook until internal temperature of 162F (72C)
Allow the porchetta to rest for 15 minutes before cutting thin slices
Use according to personal preference to create your own sandwiches.
For the video was used: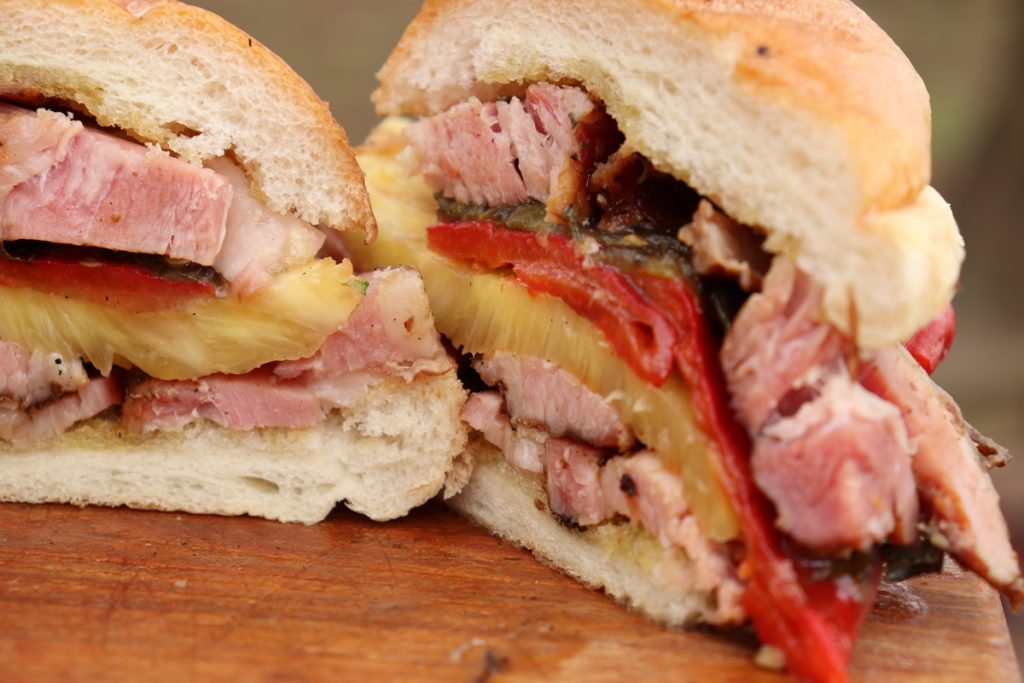 French baquette toasted with olive oil, Dijon mustard and arugula
Portuguese rolls, toasted with olive oil, grilled slices of pineapple, roasted red bell peppers and roasted serrano chili peppers
See the video here
recipe and photo: Chef Tony