Almost every island has some type of Skaltsounia, in Samos my good friend pastry Chef Rena Kostoglou, gives her version with Samian Ouzo and filled with Loukoumia
Ingredients
200 grms sunflour oil
150 grms orange juice
150 grms Ouzo
2 tbsp sugar
600 grms flour about
1 tsp baking powder
Powder sugar for dusting
Filling
Delights (loukoumia in this recipe) or any other dried fruit or dried nuts
Method
Whisk together the oil, orange juice, Ouzo and sugar till sugar is completely dissolved.

Add the flour and baking powder and knead to smooth but not sticky dough.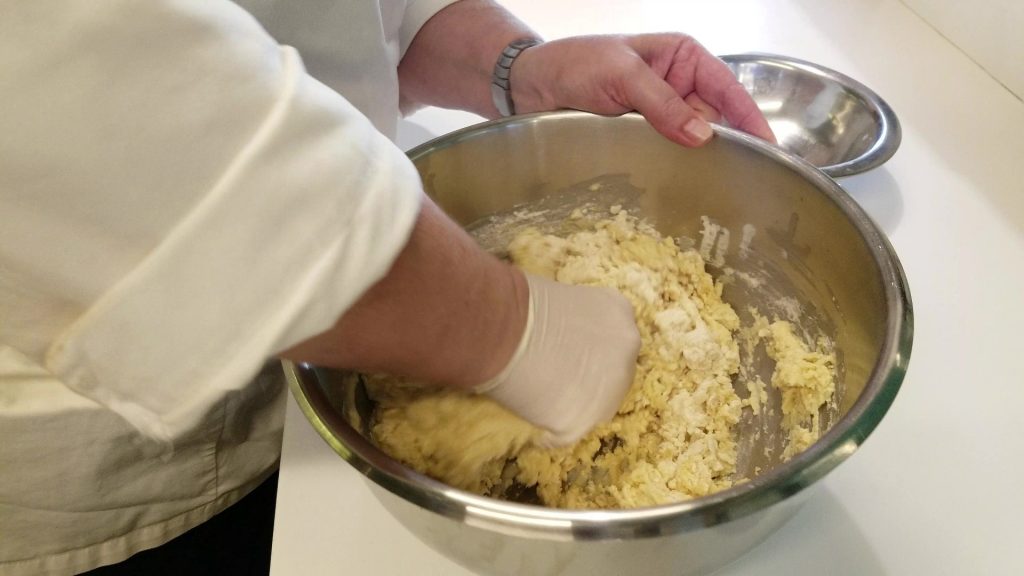 On a floured surface divide the dough to 15 pieces and shape them to a ball.
Roll each dough ball to a disk.
Place your filling in the center of the disk and fold. Seal the ends with your hands and place them on a baking tray layered with parchment paper.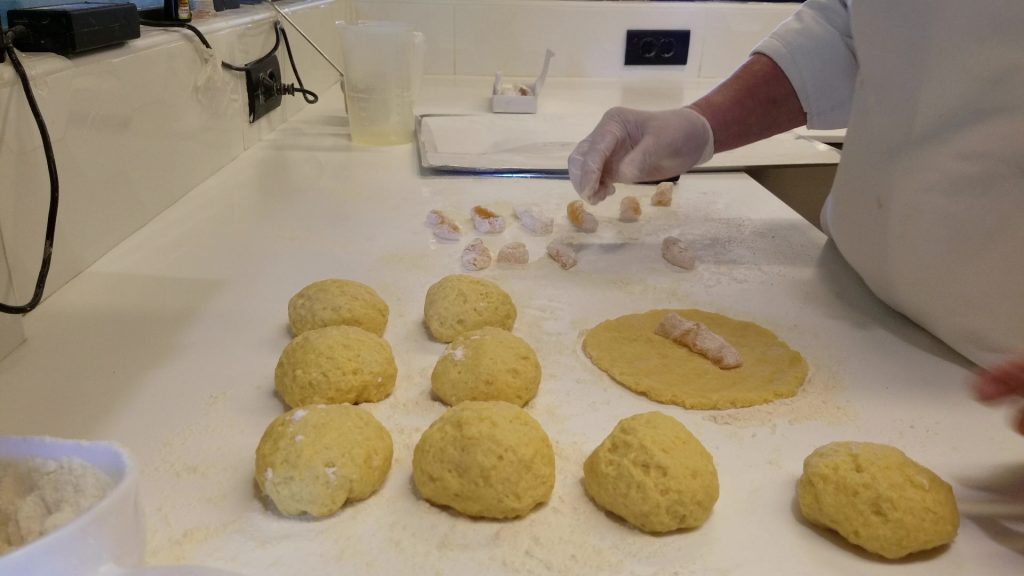 Bake in a preheated oven at 160C (320F), for about 20-25 minutes.
Remove and dust with a generous amount of powdered sugar.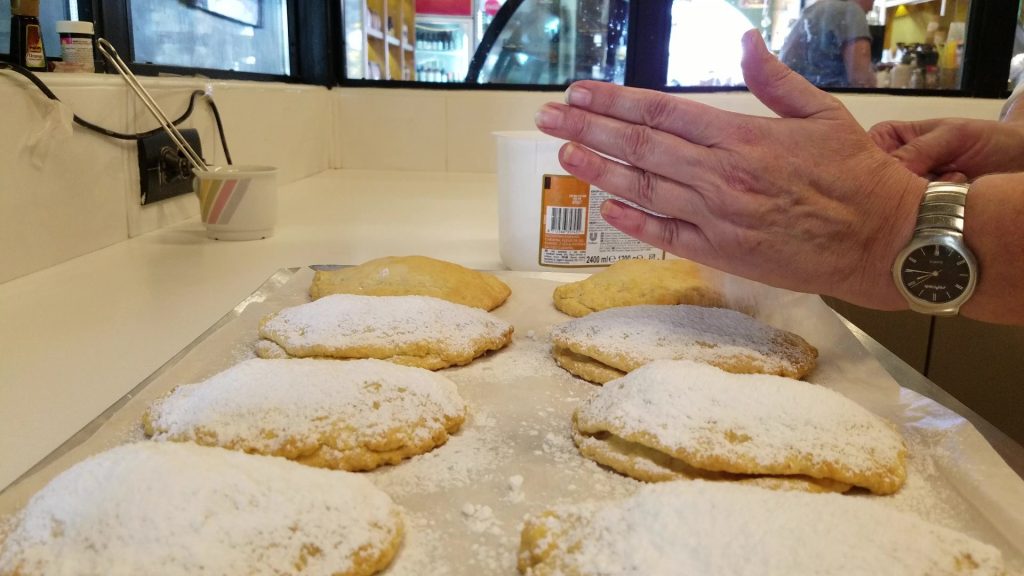 Allow to cool and enjoy.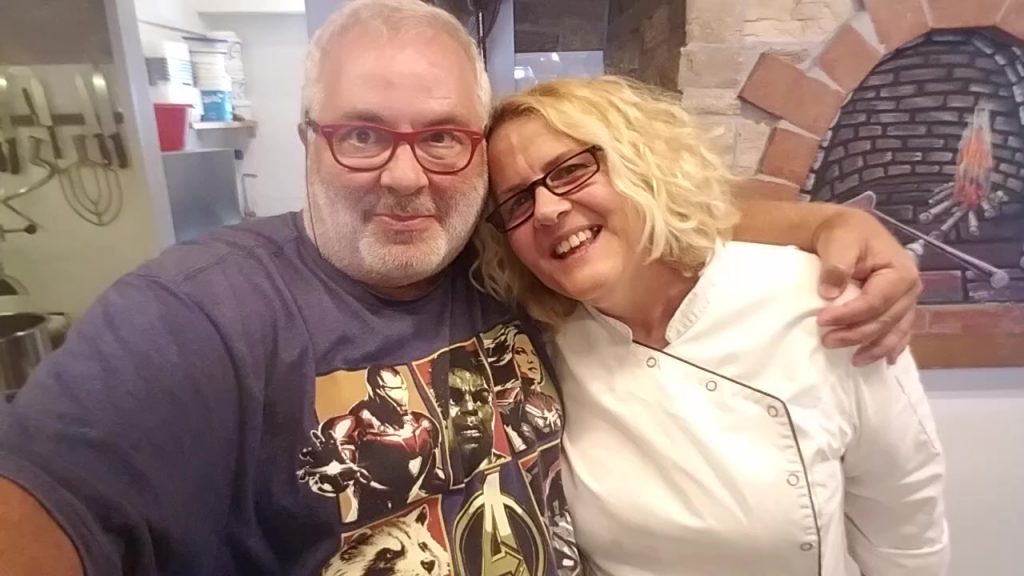 Watch video at: https://www.youtube.com/watch?v=y3LhqMR_NIY&t=224s