Street markets operate all over Greece, selling foodstuffs and gardening or household utensils, clothing, as well as children toys and various "do it yourself" tools.
It is considered an important social custom and tradition in Greece.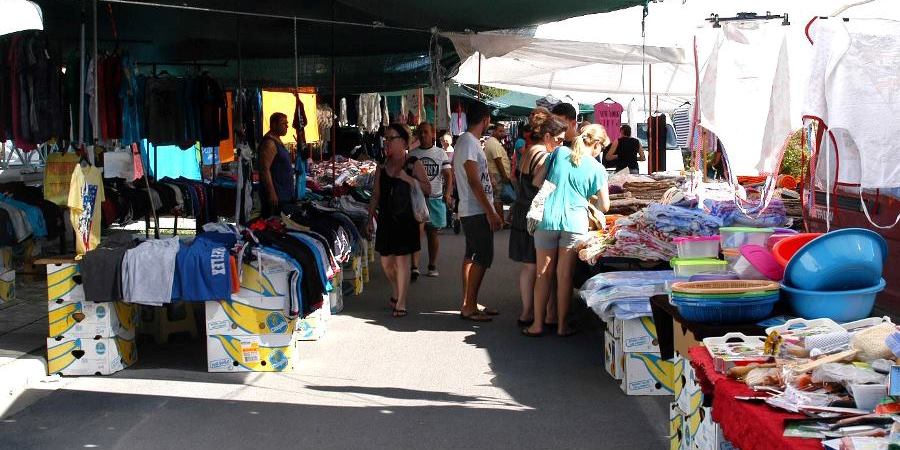 People's markets were founded by Greek political leader Eleftherios Venizelos. Part of the motivation was to help local agricultural producers sell their fresh produce to the local population in nearby towns without the need of middle persons, thus cutting down prices, and from this perspective, the introduction of people's markets in Greece can be considered as an application of the commercial practice of disintermediation
The "producers" are farmers or beekeepers from nearby towns or villages that maintain their own agricultural farms or beehives and produce their own foodstuffs, such as fruits, vegetables, and honey.There are two kinds of sellers in Greek people's markets: the "producers" and the "professionals".
The "professionals" purchase foodstuffs from various sources and sell it in the people's markets, but they are not necessarily the original producers of the foodstuffs they sell.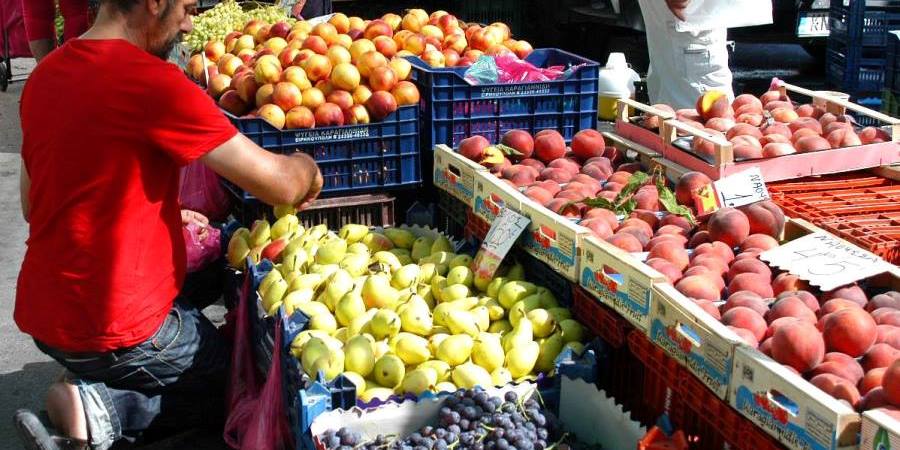 The Products sold in people's markets are typically those comprising a Mediterranean diet, known for its healthy qualities, and are key ingredients in the cuisine of Greece. They are mainly local food, known as dopia (ντόπια) in Greek, such as fresh fruits (including, depending on the season, oranges, apples, watermelons, melons, strawberries, and others), vegetables (like cucumbers, tomatoes, onions, potatoes, broccoli, carrots, and others), leafy vegetables (e.g. lettuce or purslane), chicken eggs from suburban farms, and fish (for example sardines, European seabass, red mullets) recently caught from nearby seas (often caught the same day sold). Usually, local food sold in people's markets is produced by family farms within the same geographical region as the market, and the "producers" who sell the local foodstuffs in the people's markets are usually the farmers themselves who travel from market to market in nearby towns to sell their produce directly to consumers.
Some laikes also attract canteens, and prepare and sell souvlakia, sausages-on-a-stick (souvlaki loukaniko), kebabs, bifteki (Greek stuffed hamburgers), soft drinks and other food items.Gardening products, including flowers, ornamental plants, nutrient-rich soil, and fertilizer are also sold in laikes agores.
Most people's markets sell traditional home-made/farmer-made olive oil, white wine, red wine, and other products, typically sold in 1.5 liters containers.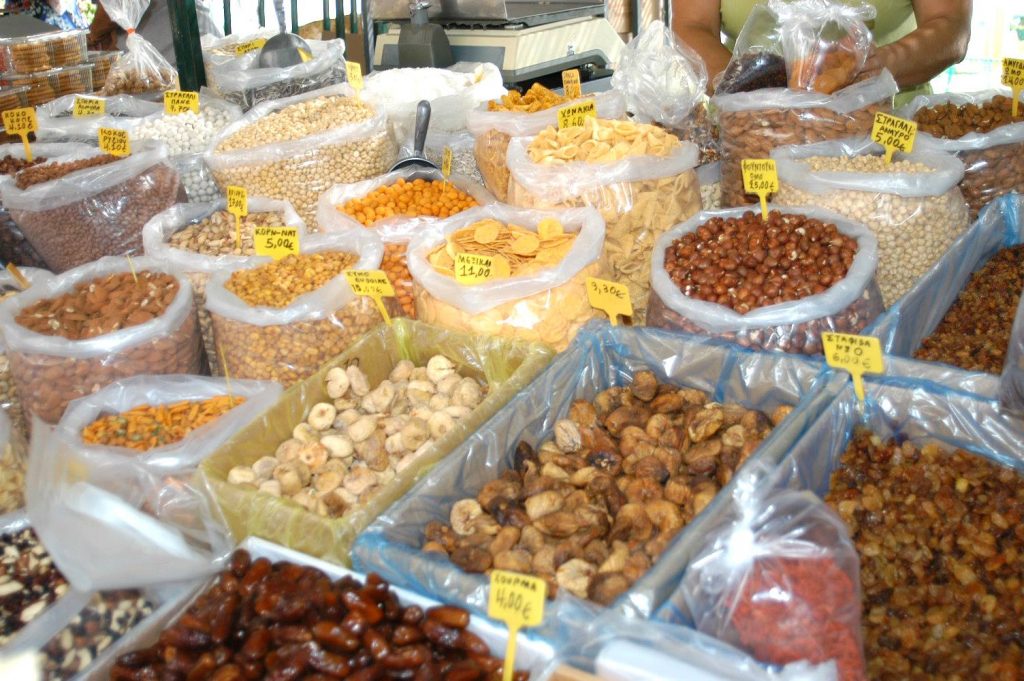 Consumers are able to choose each individual fruit, fish, or other product from the seller's bench (a wooden installation where the products are displayed), putting their chosen produce in a paper bag or thin bag (plastic) which is then given to the seller for weight measurement. The local social custom is to choose the fruits or other fresh produce quickly without touching too hard, especially for sensitive vegetables such as tomatoes.Personal marketing is important for the success of a seller in a people's market. Often, consumers buy from the sellers they know best, thus basing their purchase decisions on a trust basis. Chatting and frequent social interaction between sellers and consumers is very common, and is cited as one of the reasons many consumers prefer to buy from people's markets instead of supermarkets where the purchasing experience is often less personal.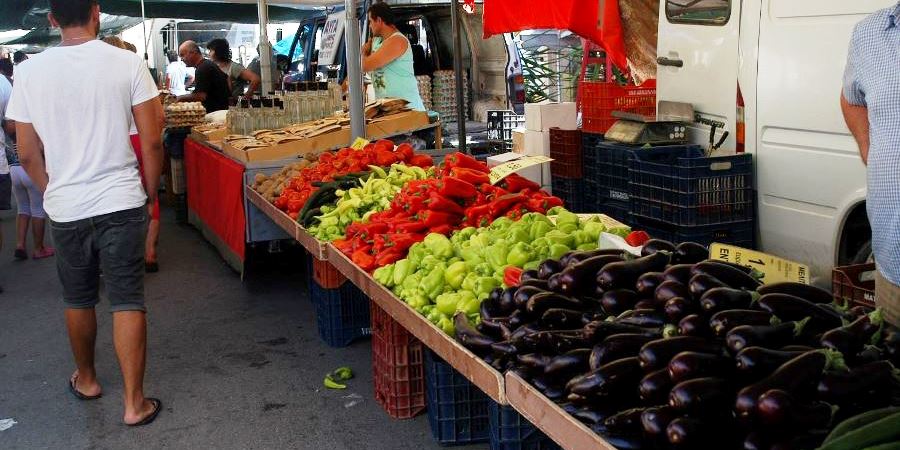 Payment is almost universally done with cash, but a very small number of "professionals", usually those selling household equipment in high-income neighborhoods of Athens, accept credit card payments.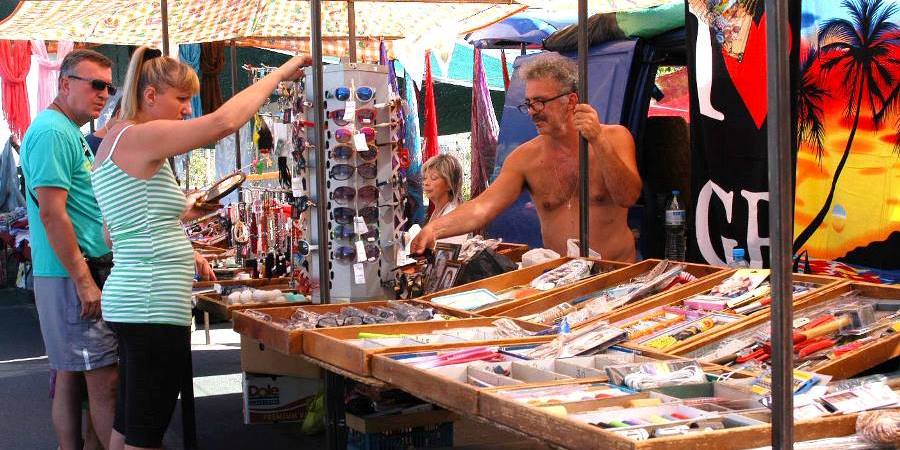 As friends find their fellow friends on the market they often stop to exchange news, tell jokes, or participate in general socialization. This social contact is particularly useful in cities, as it helps urban dwellers to stay in contact and maintain long friendships with their neighbors. In this sense, the laikes agores can be thought of as being a modern version of the agora of Ancient Greece.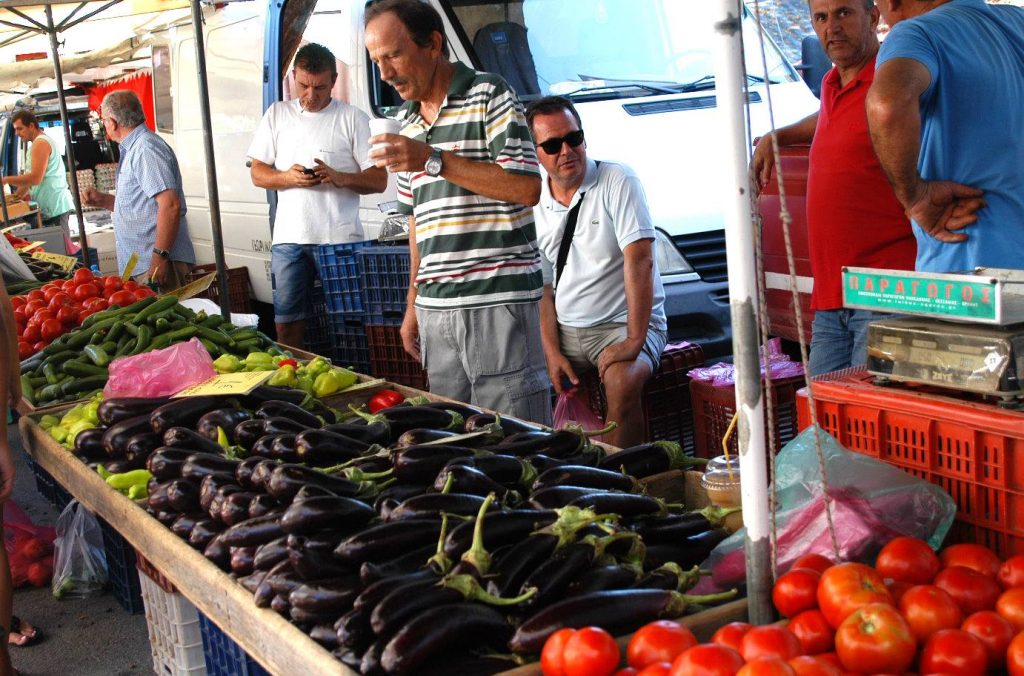 Buyers also engage in social contact with the sellers, which often results in friendship and stable, loyal, multi-year buyer-seller relationships.
Photos "through the eyes of Giorgia" by: Giorgia Kavalieros