This Cretan Goat Casserole is one of the favorite dishes in Crete and it is delicious. Goats in Crete are fed with herbs and natural greens. The meat gets cooked much faster than most other meats. The combination of goat with artichoke in season, staka (watch the video to see what staka is and how it is made) and lemon will give you an unforgettable flavor, fresh and delicious.
Ingredients for the Cretan Goat Casserole:
3kilos goat's meat cut to portion pieces on the bone
1cups Olive oil
2 white onions diced
1 bottle of white wine
9 artichokes cleaned to resemble small cups and kept in water with lemon juice
2cups crème fresh
2cups staka (almost like a cottage cheese, soon will make the video of how it's made)
Oregano
Salt and pepper
Juice from 2 lemons
Method
Start the Cretan Goat Casserole by pouring the olive oil in the casserole and heat it up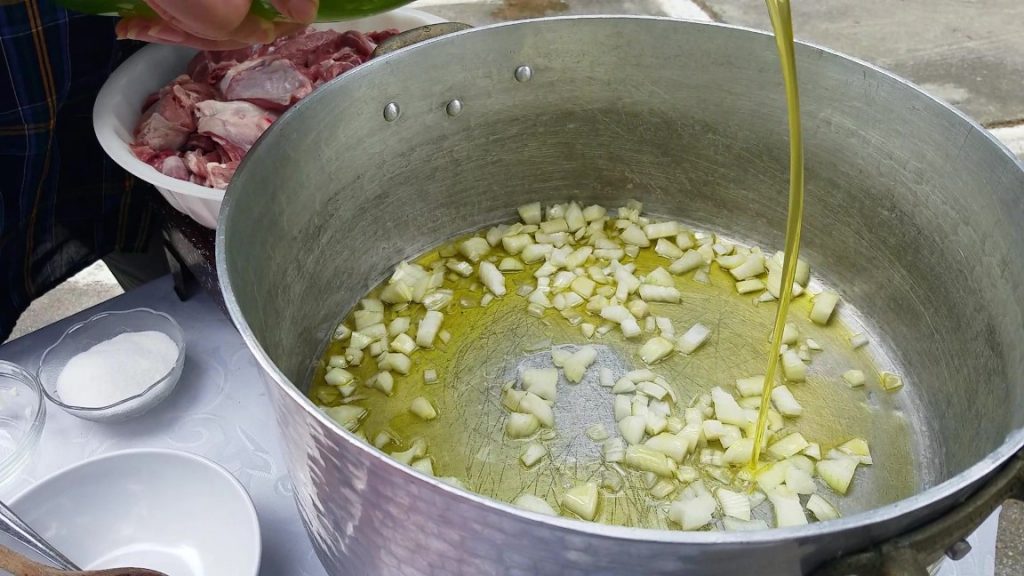 Add the onions
Spread the meat over the onions and the hot oil, sauté all together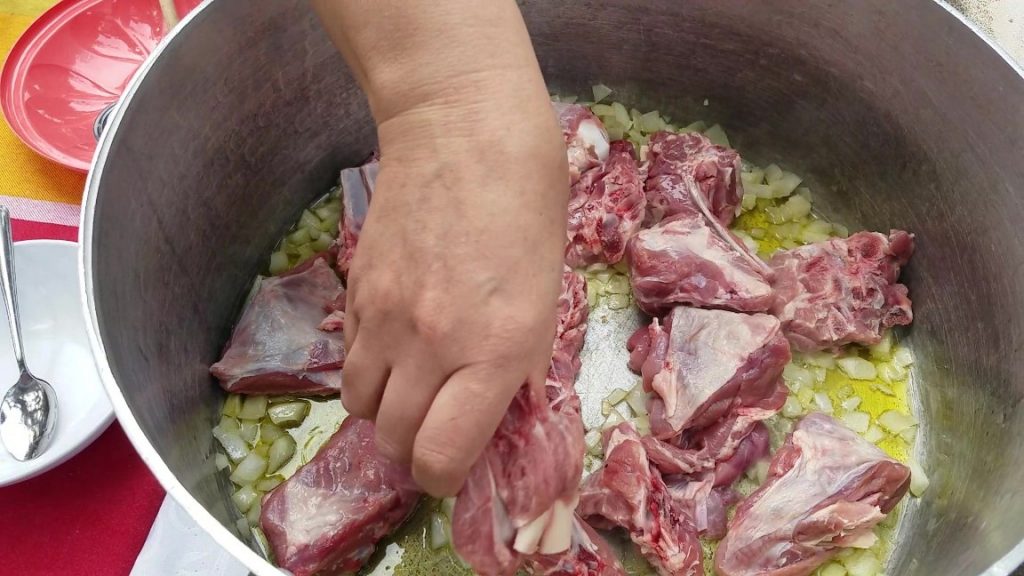 Add the wine and put the lid on. Cook for about 40 minutes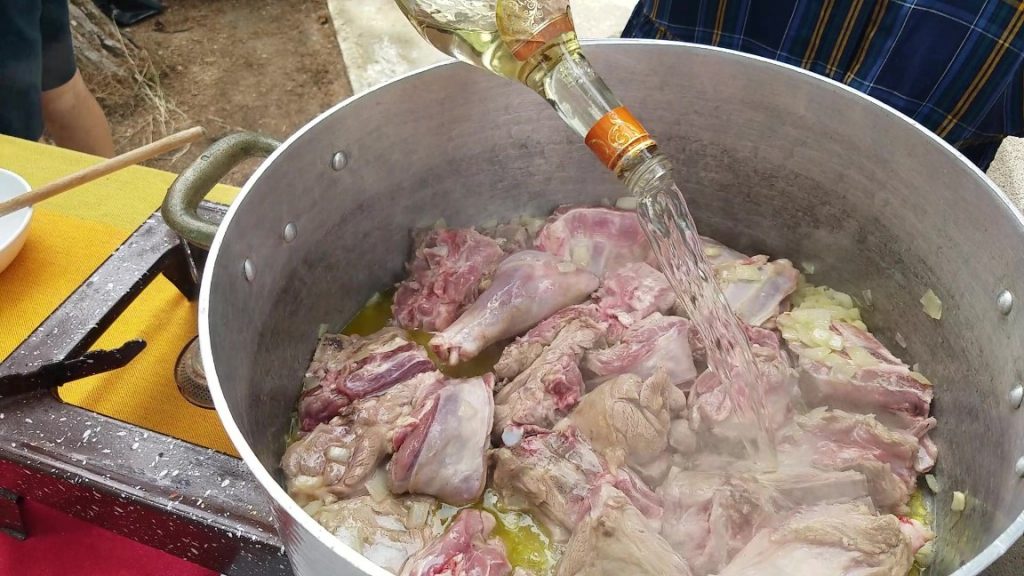 Mix the crème fresh with the staka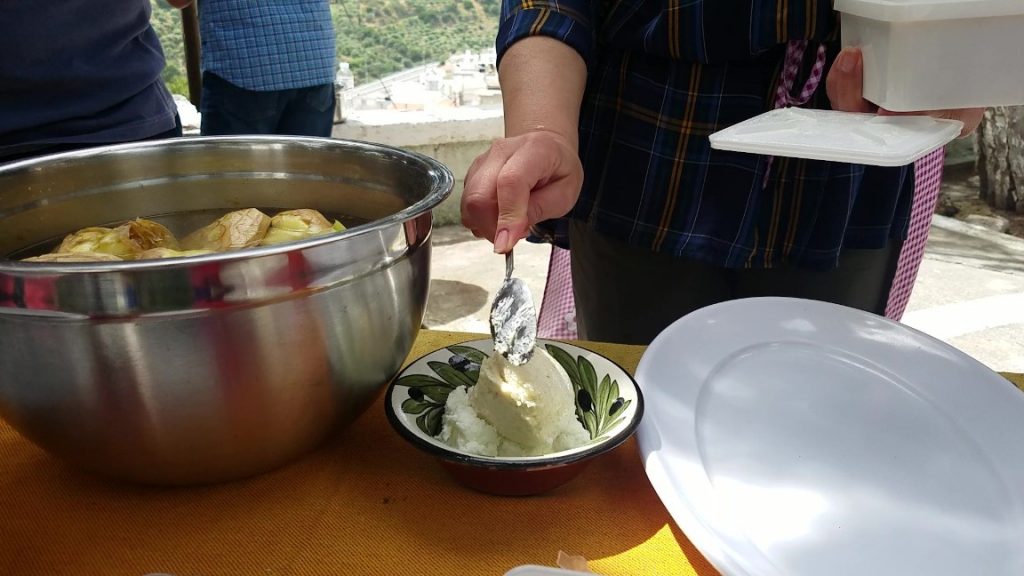 Take the artichokes from the water and drain, sprinkle salt all over the artichoke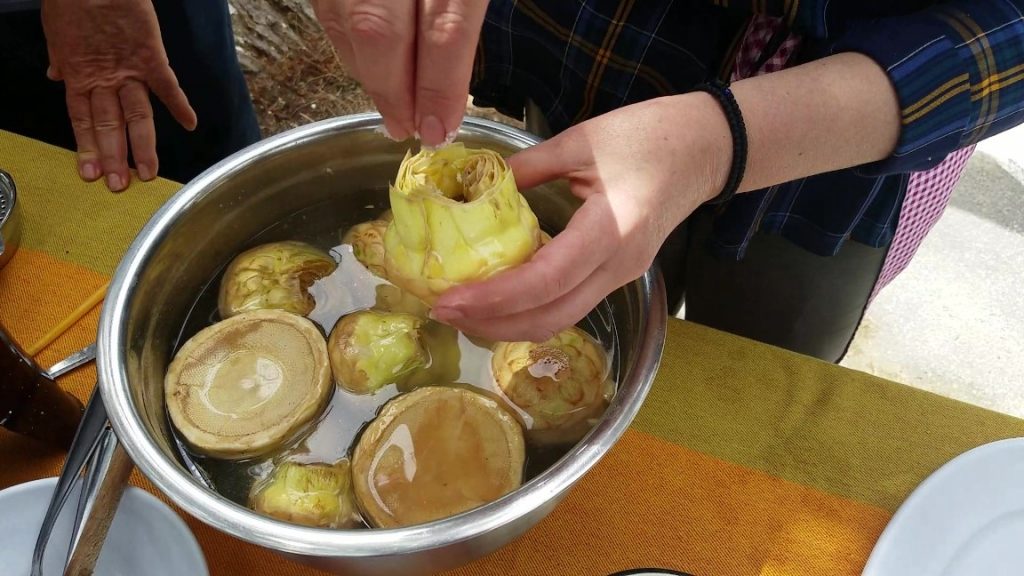 Spoon the crème mixture in the artichokes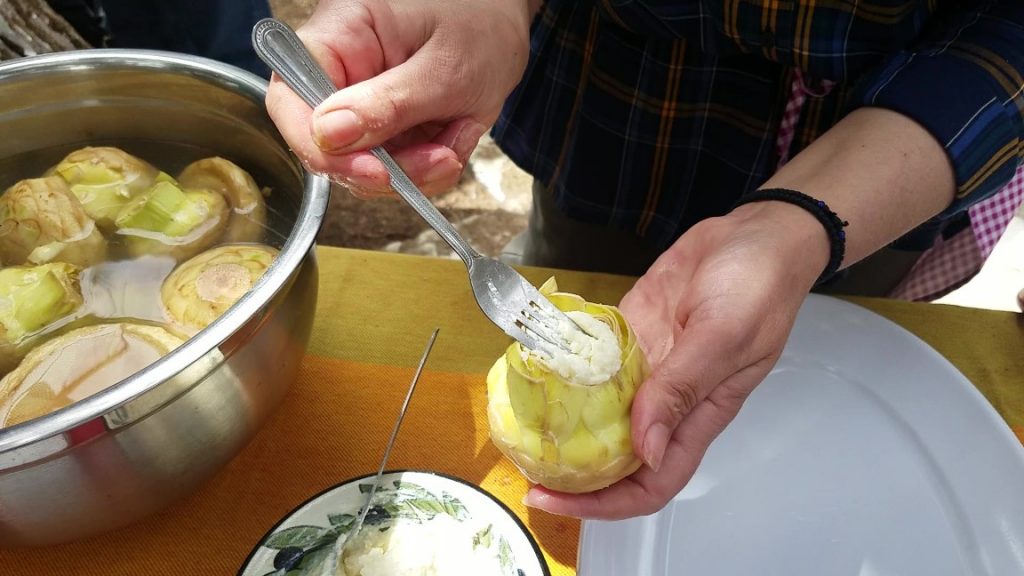 Place the artichokes carefully in between the meat pieces in the casserole. Add a little water and simmer until the meat is cooked.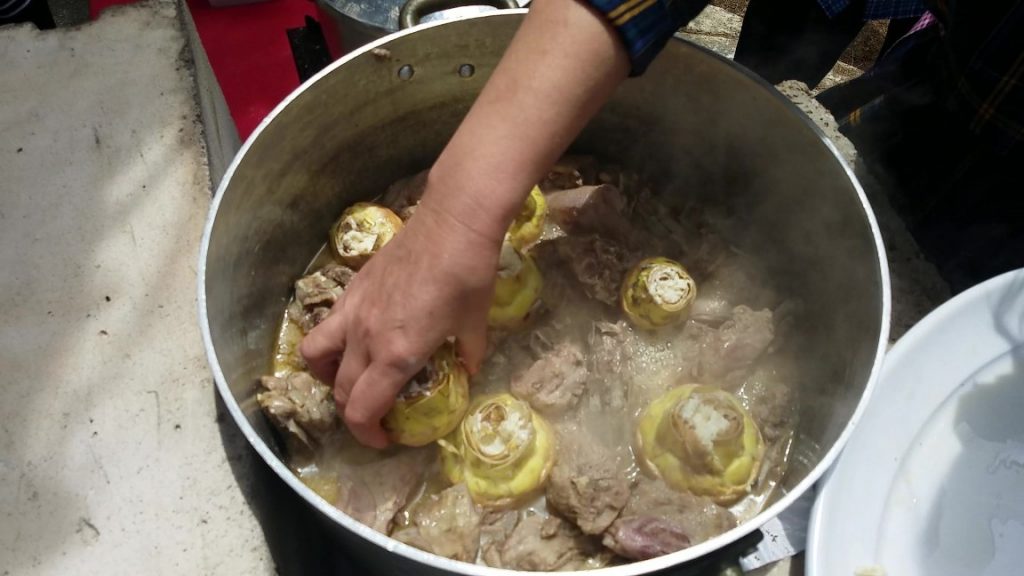 In another bowl mix again ½ a cup each crème fresh and staka and add lemon juice to dilute it.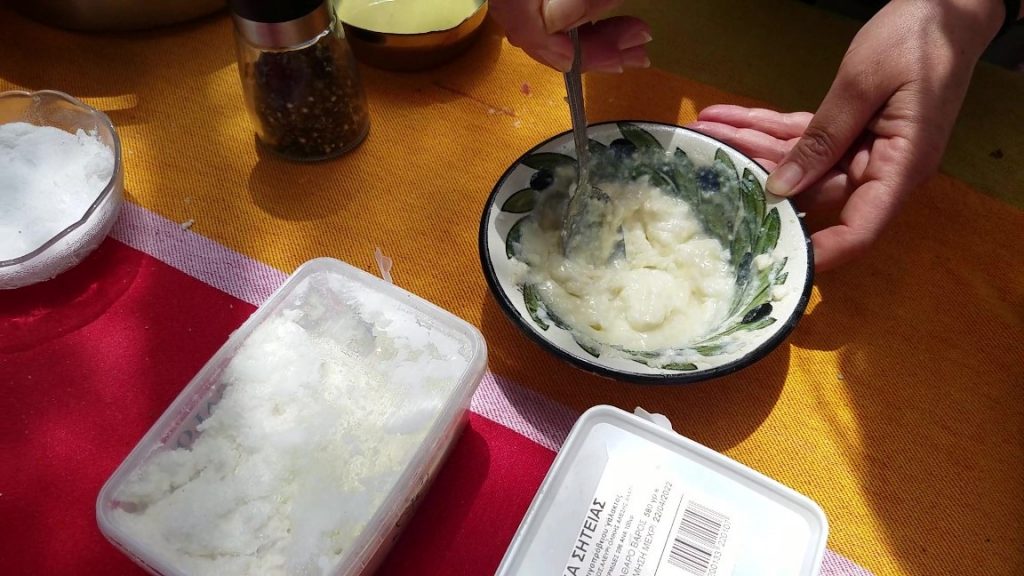 Spoon the lemon crème in the casserole and with your hands you tilt and twist the pot to mix the crème in the food without stirring.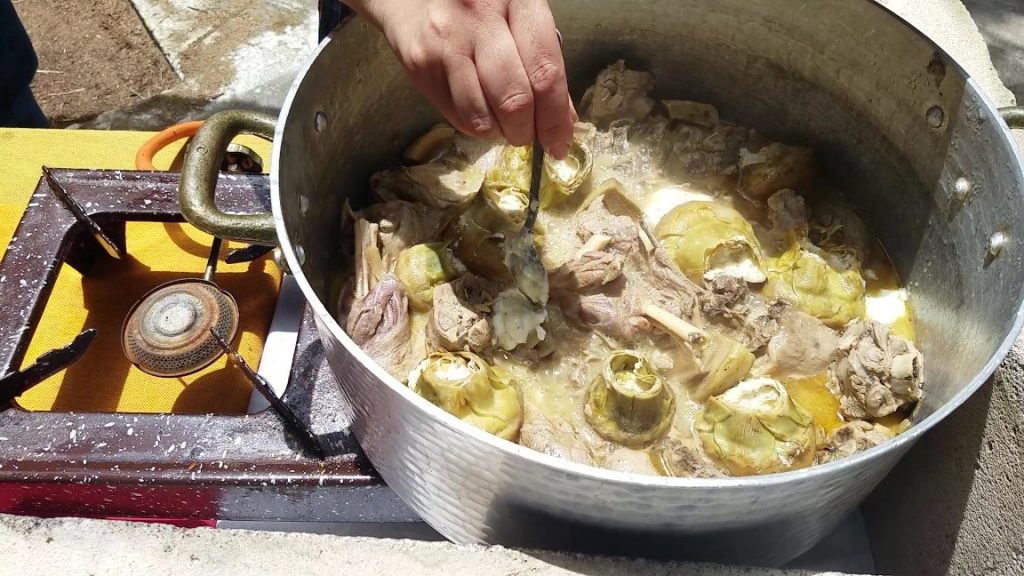 Adjust salt, pepper and lemon juice to your preference, sprinkle with oregano and enjoy!!!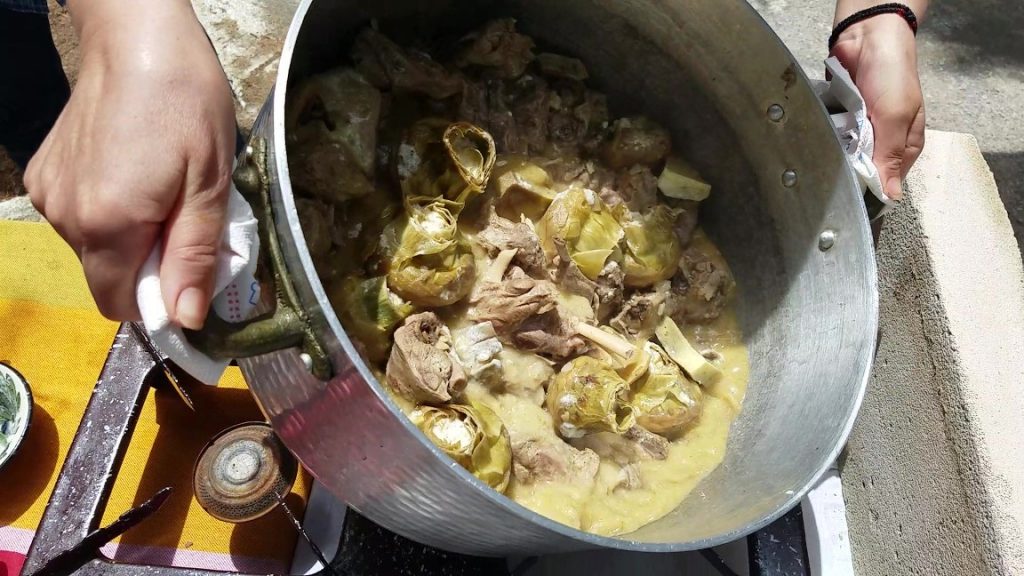 Recipe from Gogo Garefalaki (Sitia-Crete)
watch the video recipe here