After a long and exciting 4 months, Savor Greece Season II is about to premiere!!
The trip started September 5th 2022, when I arrived in Athens. My priority e was my daughter, always. As soon as I got over my jet lag, I started meeting friends and family.
My first meeting is always my two "eating" buddies, Kostas and Giannis. I call them my eating buddies and not culinary buddies. Because together we put on the table everything we can find that is eatable. From junk or "dirty" to gourmet and all ethnic cuisines that will come in our way!! This first time was kebabs from a little shop in Egaleo, served on a little table on the pavement outside the shop.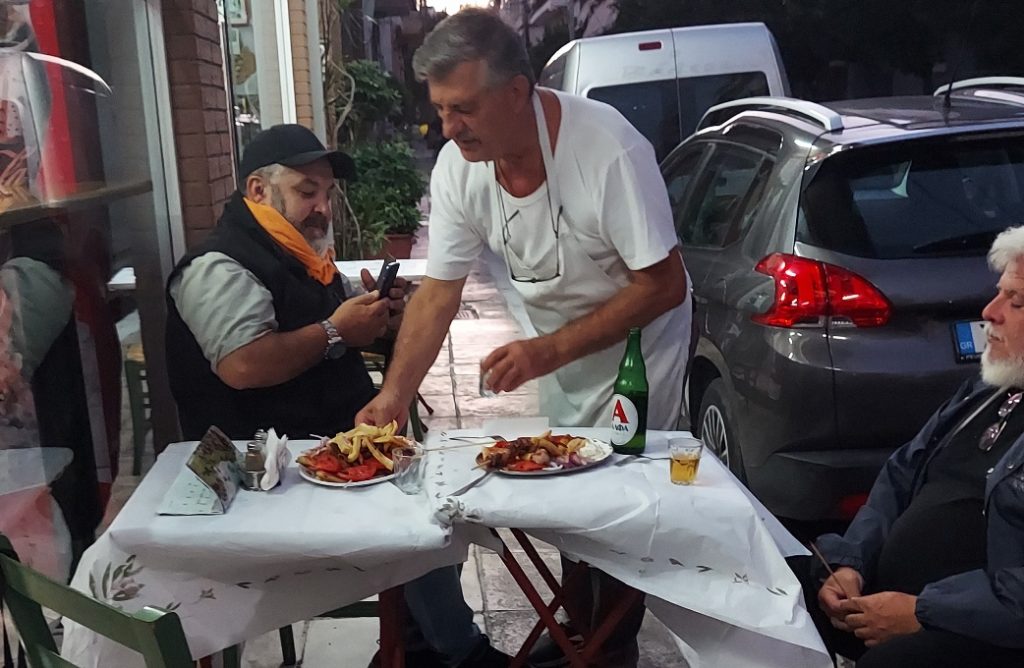 My brother and his family were next as well as my forever friends Manos and Dora.
Next and very important was my meeting with my cousin, Nick Kavalieros of The Travel Factory. We planned and design our new partnership. As from 2023, Savor Greece Season II together with The Travel Factory can take care of your travel needs. We will design a Greek tour tailored to your dreams, preference and budget. Soon, you will be able to see our organized tours here.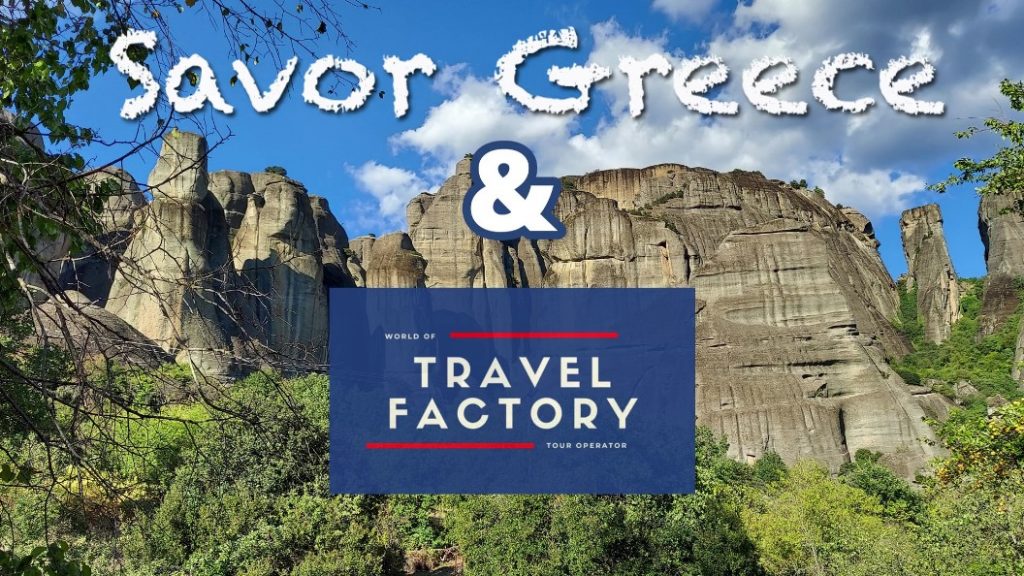 First trip was Ioannina together with my travel friends from last year's tour, Paul and Lisa. Had a great time in Ioannina thanks to my friend Theodore Alexiou from Epirus Gastronomy Club, who took over as my guide. He made sure to take us to the best places, ate the best food and showed us the culture and history of Ioannina. Visited the little island with no name in the lake of Ioannina and tasted the delicious local baklava and other goodies.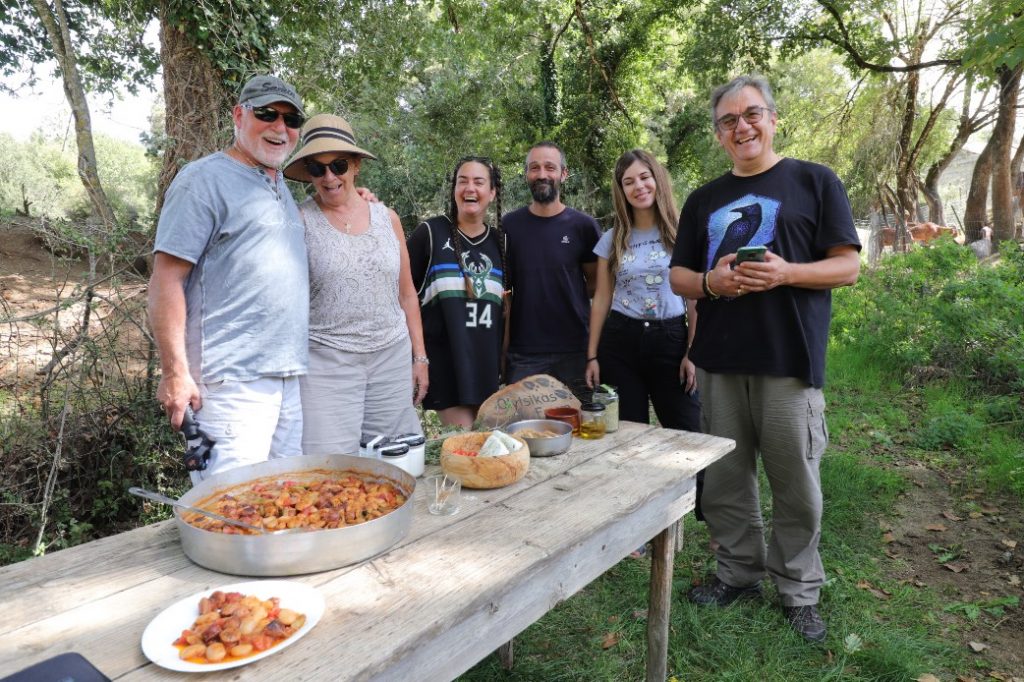 From there I drove to the majestic Meteora, met Spiro Nikoloyianni in Kalabaka and he took care of me for the next 3 days. Everybody there was fantastic, friendly and hospitable. I am not going to give you too much information from my visits because I don't want to spoil the upcoming episodes. Took the train back to Athens.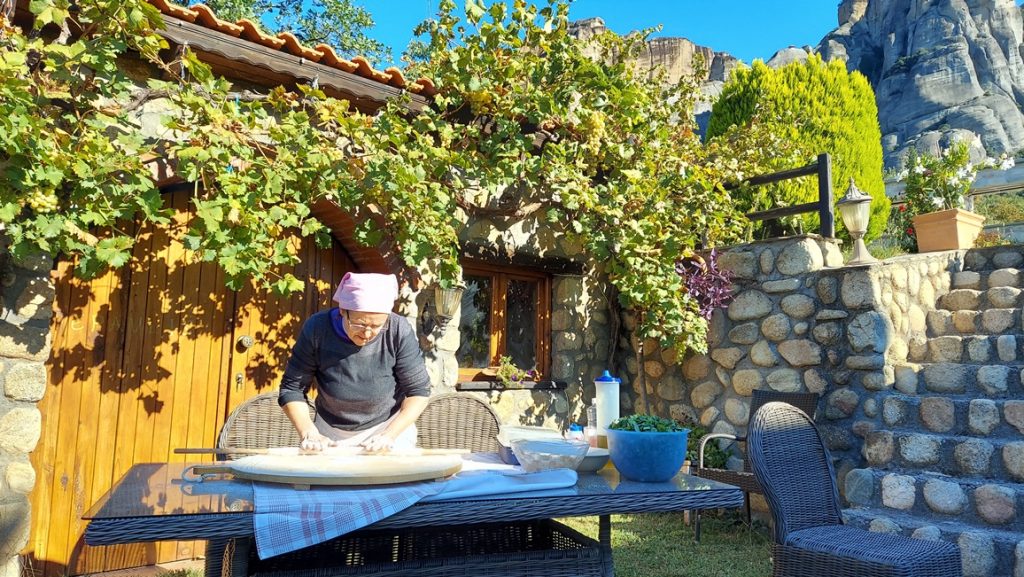 As you all know by now I have lived for over 20 years in South Africa and my brother organizes a South African reunion for all the friends now living in Greece. That was on September 25th this time and, we already talking about the next one in 2023.
September ended with a visit to Mykonos island where I met my culinary child Mario. As far as the island of Mykonos, I didn't like it, at all. Not because the island isn't really beautiful looking, but because I don't believe that Mykonos is a Greek island anymore. You are treated according to how much money you can spend. A playground for the rich and famous. Needless to say that 3 out of 4 appointments I had for filming (a cheese factory, a bakery and a mushroom farm) were cancelled or never even returned my calls while I was there. Thank God for Anna with her amazing onion pie, she saved the visit.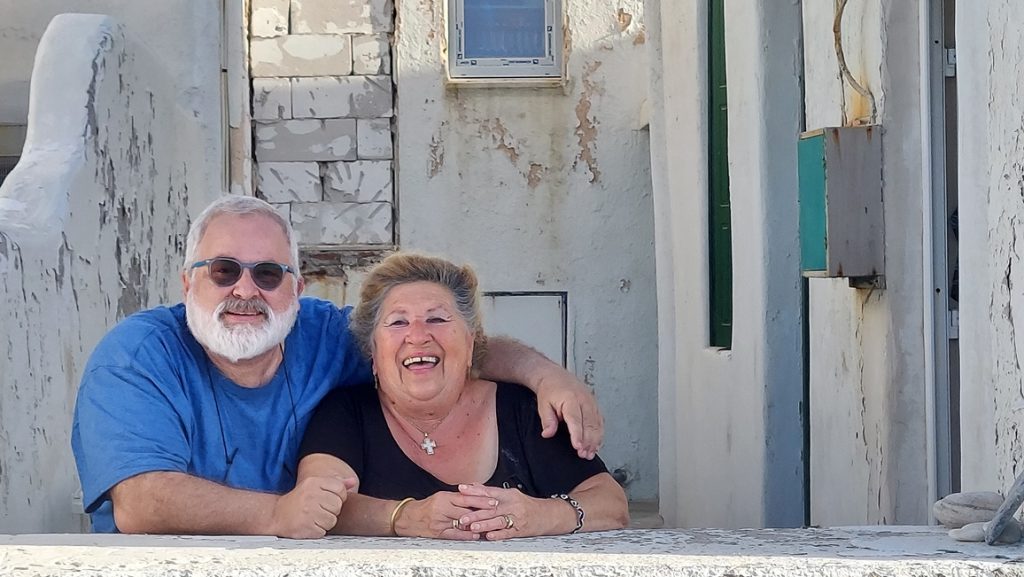 Marina Kavalieraki was my first event for October, she is the founder of Vourgia. If you have a day to spend in Athens, or a very long lay over at El. Venizelos airport in Athens, she will take you on an interesting tour around Mesogia of Attika or design a day's tour according to your preference in Athens. I spend a lovely day with her learning about this area of Athens I knew little about.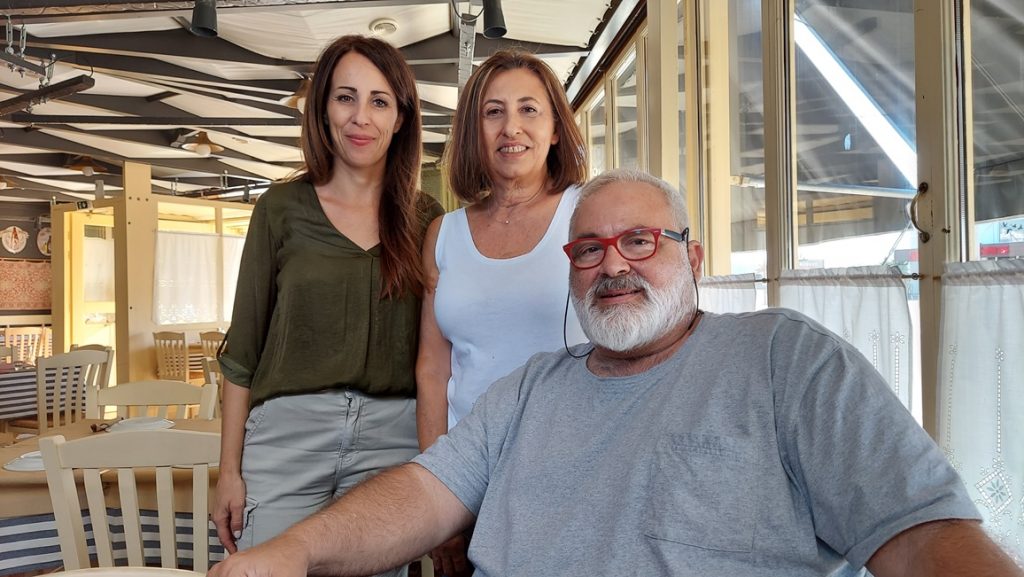 Limnos island here I come!!! My friend Maria Giokou said to me before my trip to Limnos that, when you come to Limnos you will cry twice. The first time when you get there because is not what you expect of a Greek island to be, and you think you made a mistake. The second is when you are leaving, because you don't want to leave. And how true this was. I had a wonderful time in Limnos, and the locals have a lot to do with this. They are absolutely wonderful!!! You will have to wait for the video but at the mid time check this out… Varos Village Hotel. You will want to talk to me about it when you see it, and I will organize for you to visit!!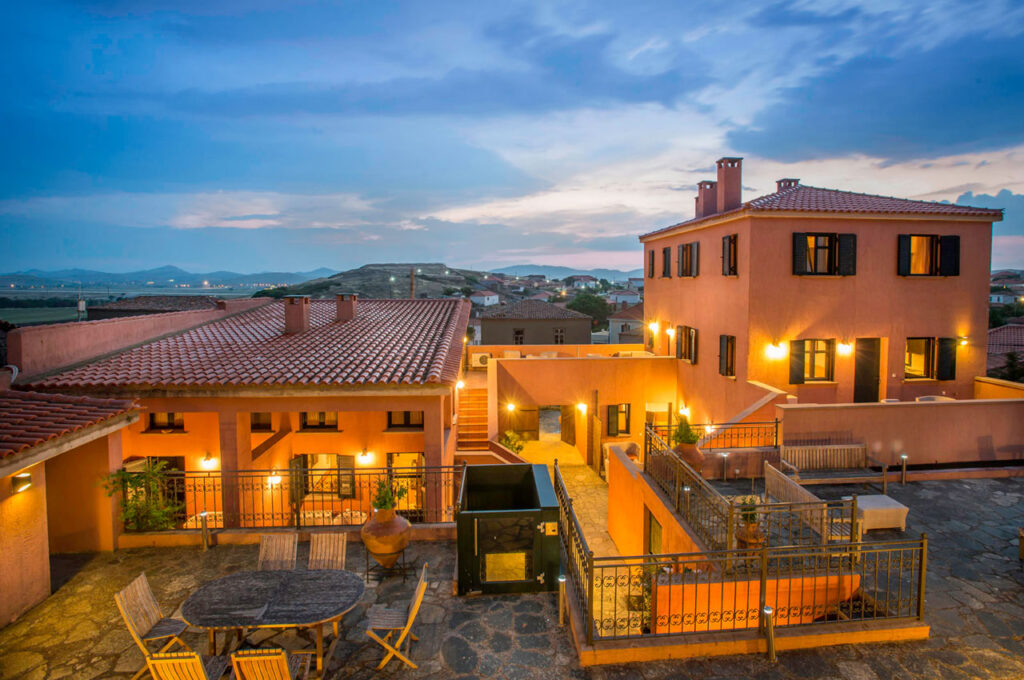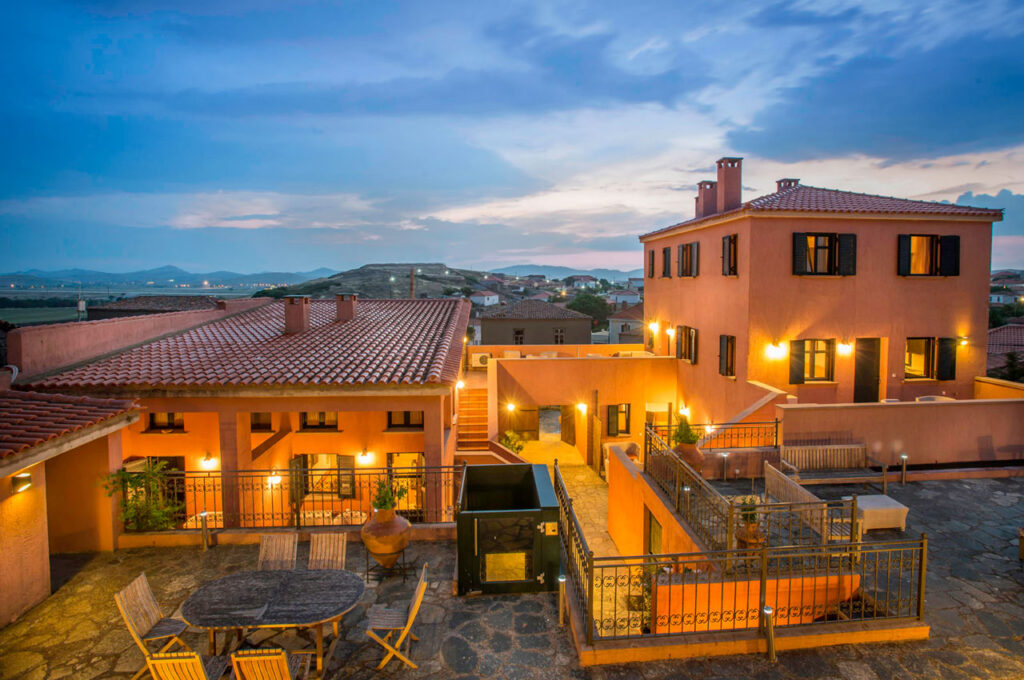 From Limnos Savor Greece Season II went off to Lesvos with tears in my eyes, another island that has so much to offer and I found the 4 days I was there very few to see everything I wanted to. But, I had the chance to meet one of my culinary children, Stratos Ioasifelis who went out of his way to make my trip comfortable and successful. And then I met the highlight of my whole trip, Sigri Olive Mill and Antonis Terpentidis. Do not miss this episode, you will be amazed.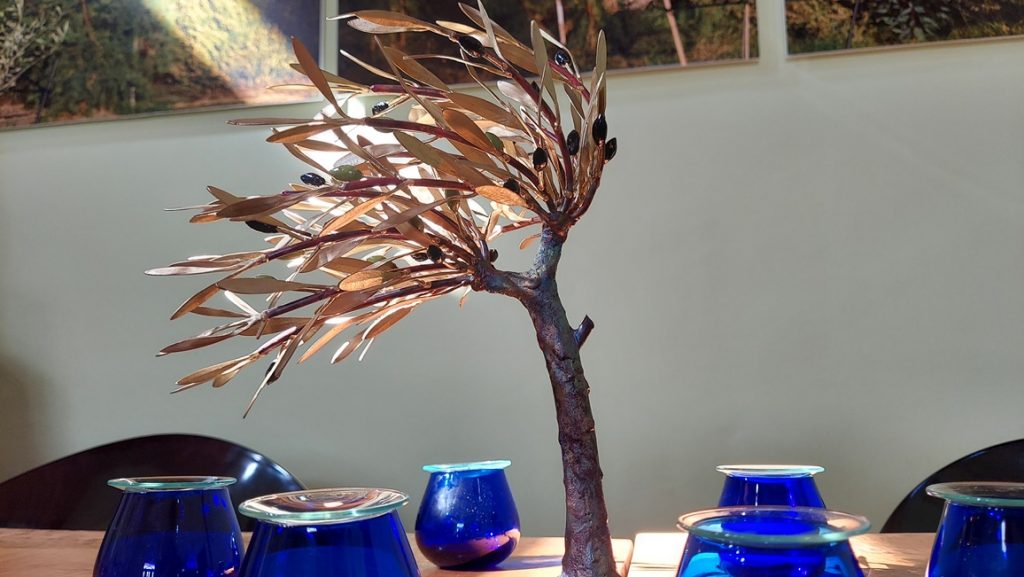 On my return I had 2 days rest and then took the boat to Chania, Crete. Another culinary friend Costas met me in Chania to offer me the Cretan hospitality. In Crete you always have a great time, I only wish they were better drivers, it's a scary driving experience there. Food everywhere was amazing, visited incredible places and my two good friends Anna-Maria and Manolis made sure they took me to the best as well.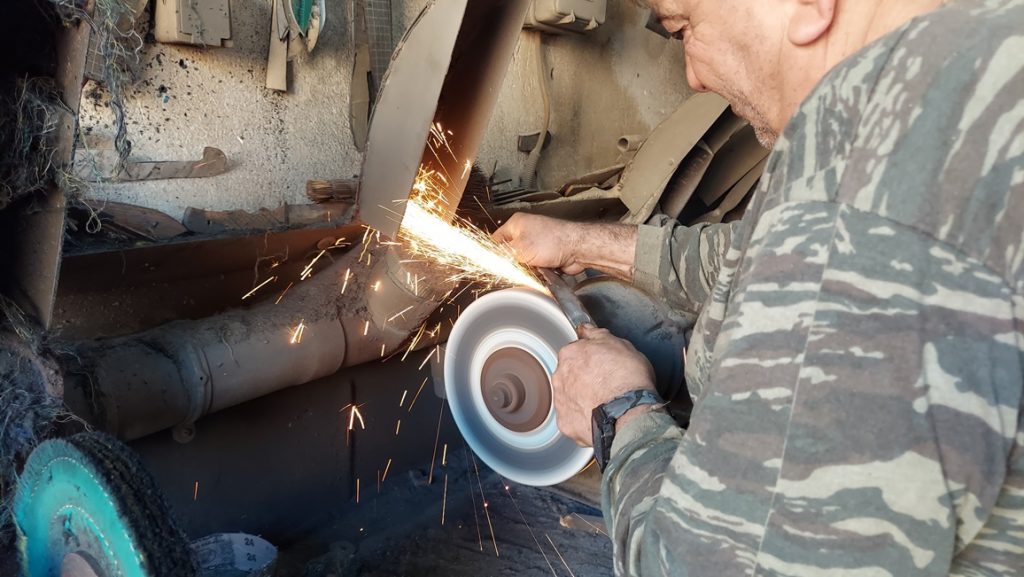 Sitia is still my favorite place of all places, and I was going there next, but it was over the time of the unexpected horrific floods that devastated Sitia and other places on the Eastern side of Crete, and my trip was cancelled. I was very upset but at the same time very happy they did not have any loss of human lives. It's always the next time. You can see a list of all my videos from Sitia of Season One here.
November came in strong with the weather still in high spring temperatures. I took a drive to the most unique place in the whole of Greece… it is called The Donkeyland and is located in Spata, very close to Athens.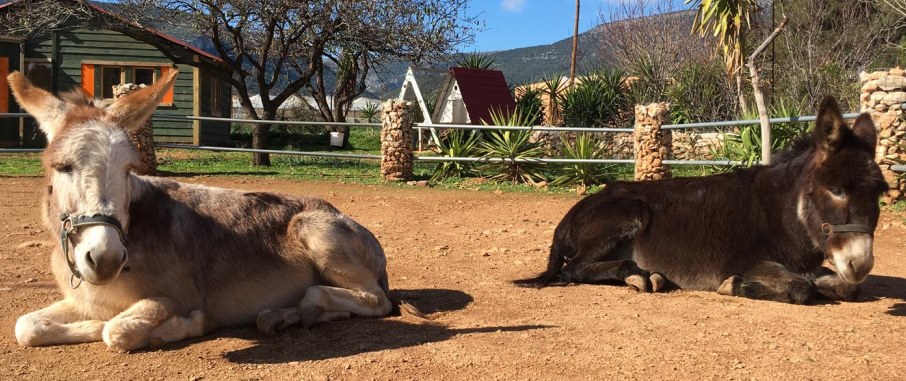 Chef Alexandros Charalambopoulos invited me for tasting his new menu at the restaurant Sense at Athens Was Hotel with an amazing view of the Parthenon. A gourmet experience you must have when next in Athens.
My biggest trip of the year started with a train ride to Thessaloniki. The next few days were spend with my friend Filistor in Kilkis. Did a lot of filming with making of Tsipouro (Kazani), Pontian cooking with Theofilos Georgiadis at his Ragian farm at Vathi Kilkis, we spend a day with my another friend Michael Nalbanti at the Kerkini Lake, organized by his SKG Bus Tours, 2 days in Kavala and Nea Karvali… so many things to do there, Pastrouma making, the famous Kourambiedes, the making of traditional music instruments, homemade pies from my friend Areti. Next 2 days in Xanthi with Chef Stela Spanou, a short visit to Komotini to visit my friend Thanasi and back to Kilkis.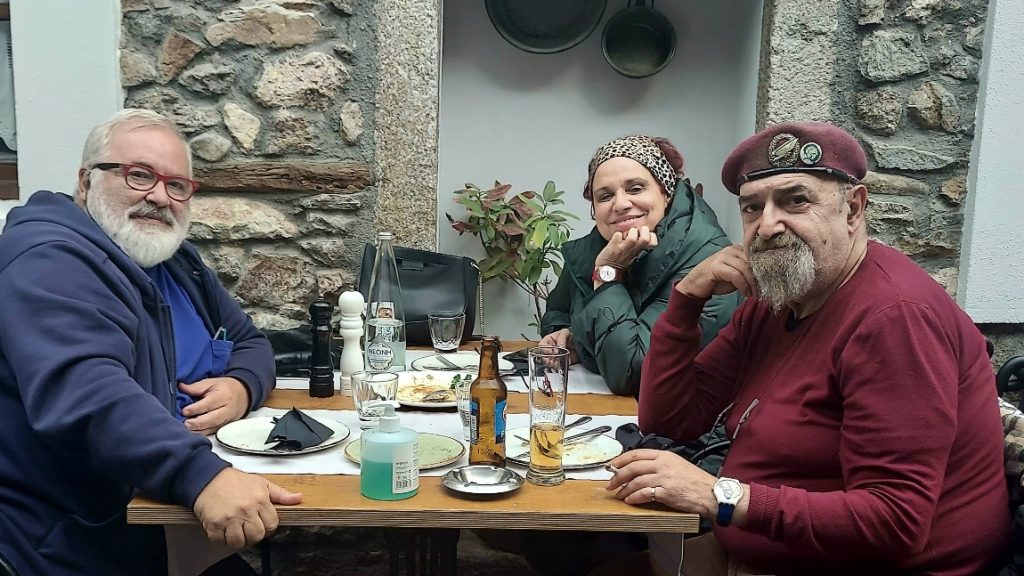 Thessaloniki is always a pleasure to visit, especially when you meet old friends like Despina and George that took care of me for the next 2 days. Visited the traditional Halva factory, Loukas bros, and had great seafood on the coast of this beautiful city before my return back to Athens.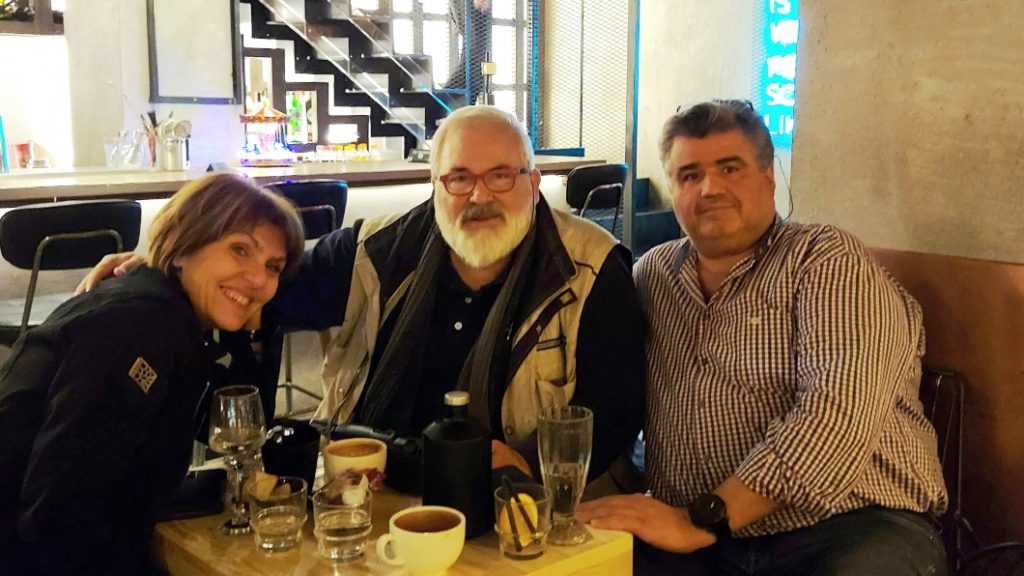 December was a month for the FIFA World Cup so I did spend some time in front of the TV. Had the opportunity to visit some friends in Athens. We had the presentation of Chef Alexandros new recipe book at the Cookbookstore, did some local filming with Anna Spanou Kanaki at her confectionary shop, the perfect Yeero at Hoocut, Koulouria and pies at Ala Grek and Paximadia (rusks) at Aspropirgo. Christmas spend with my brother and his family and New Year with Manos and Dora.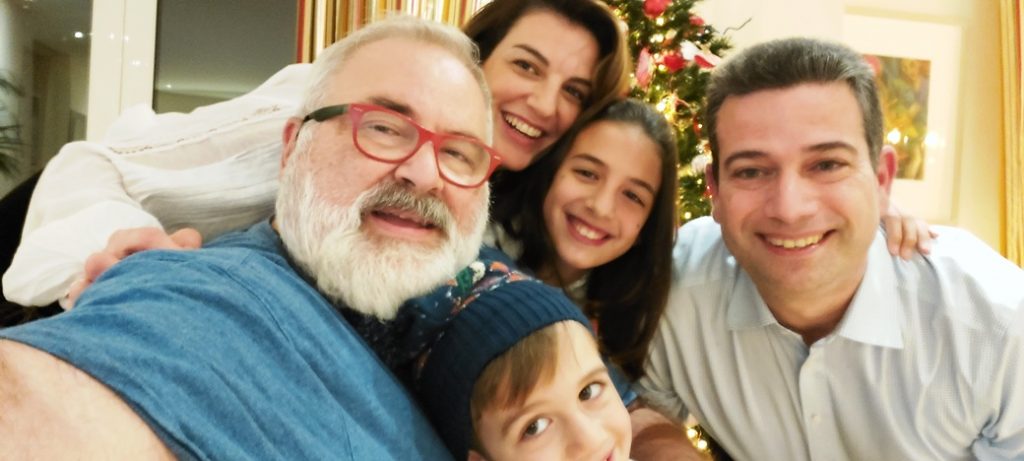 My trip ended with the usual gang meeting Elina and Yiannis, Roussos and Kostas!! A few days spend with my daughter Danae and back to my second home, Maryland USA.
A full program, this time a bit more tiring than Season One, but the footage I have to edit for Savor Greece Season II is absolutely fantastic. I have soooo many people to thank for their support to make this trip possible but I will make a video especially for this purpose.
Don't miss it, subscribe and participate.
And don't forget that now you can Savor Greece with me and The Travel Factory!!
Premiere February 5th.