Another method for preserving fish (or meat) was to cook it "Savoro" style… meaning in vinegar, sugar, salt and mainly rosemary. A wonderful dish that can be served warm or cold, as a starter or meze for wine, beer or ouzo.
Ingredients
Red mullets or other small whole fish 6
Olive oil 1/2cups
Coarse salt
Flour
Garlic cloves whole or sliced 3
Sugar 1tbsp
Rosemary fresh or dry 2 branches
Bay leaves 3
Wine vinegar (red or white) 3/4cups
Tomato paste 1tbsp
Method
Gut and scale the fish, wash them with cold water and dry them well.
Salt the fish all over and flour well. Dust off excess flour.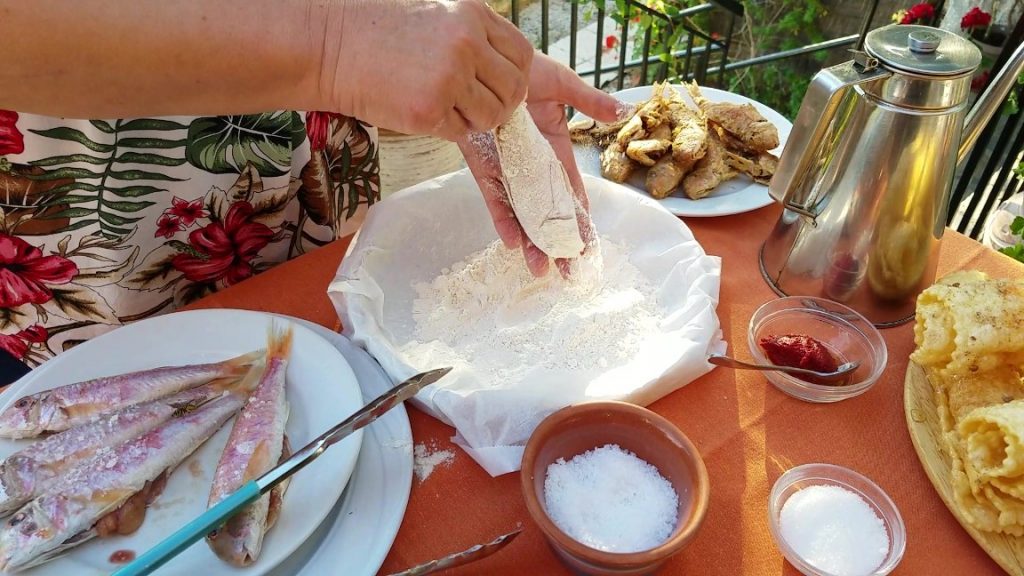 Meanwhile heat the olive oil to medium heat.
Fry the fish on all sides to a crispy golden color. Remove from the oil and keep aside.
In the same oil, add the garlic, cook for a minute, add the bay leaves, the rosemary and cook for another minute.
Add the sugar and then the vinegar. Boil together for a minute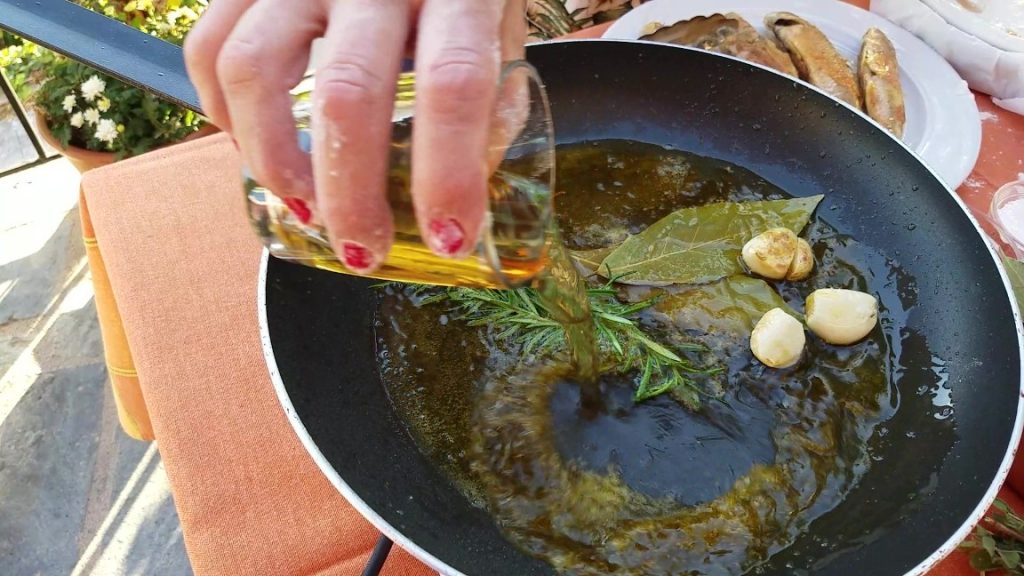 Add the tomato paste, mix well and boil for another minute.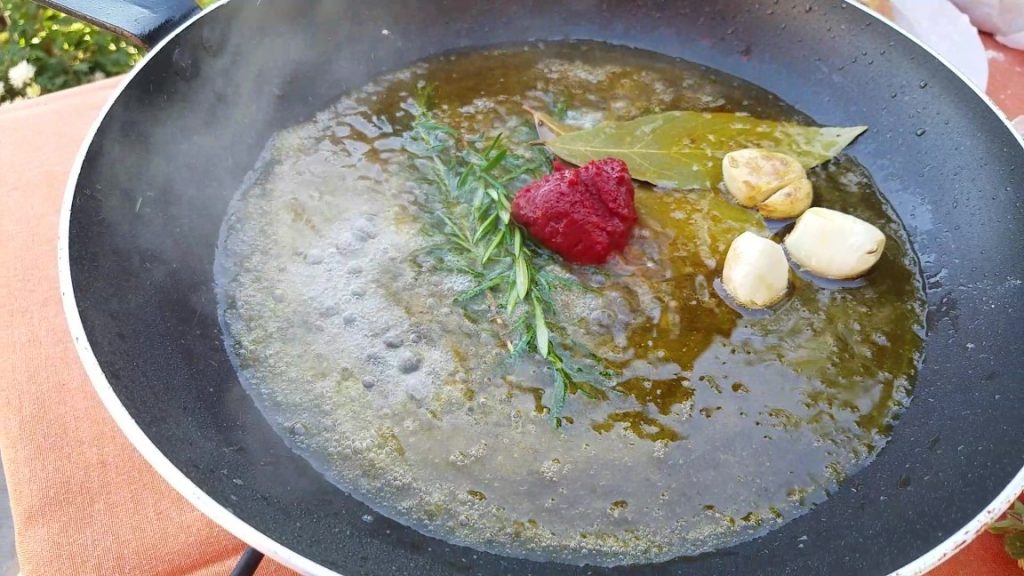 Bring the fish back in the pan and cook on both sides in the sauce for about a minute on each side.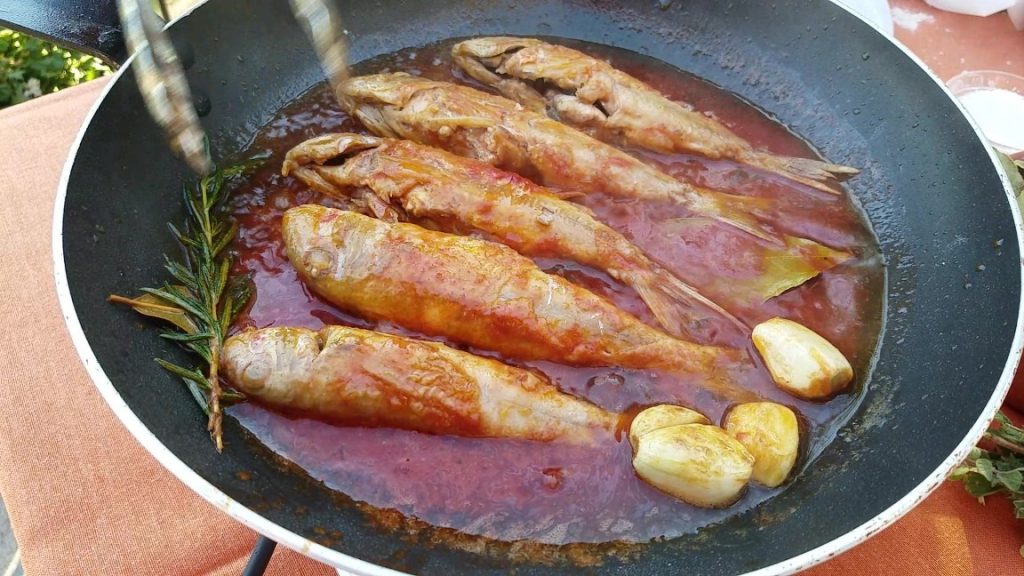 Place fish in a platter and pour sauce over them.
Enjoy with some fresh warm loaf of sourdough bread.
Recipe from Mary Panagakou from Kotronas Bay in Mani
Watch the video here