Traditional Cretan Easter pastries made the Sitians way. A combination of cheese and honey, in a dough made with eggs sugar and Raki. A tradition that takes a group of women called "Apozimostres" to make them on the Holy Easter Week, and it takes up to ten days before to make a proper starter for the dough. Here Antonella Psaroudaki is giving us a easier and quicker way of making those amazing little Easter pastries.
Ingredients
For the dough
Flour 6cups
Dry yeast 2tbsp
Sugar 2tbsp
Olive oil 1/2cups
Raki 1/2cups (plain snaps or Grappa)
Eggs 2
Greek yogurt 1/2cups
Water lukewarm
Salt 1tsp
For the filling
Greek Myzithra cheese or Anthotyro (if you use Ricotta cheese, strain it with cheese cloth of all excess liguid)
Sugar 1cups
Honey 1tbsp
Cinnamon to taste
Egg 1
**For the filling, Mix all the filling ingredients together and refrigerate until needed.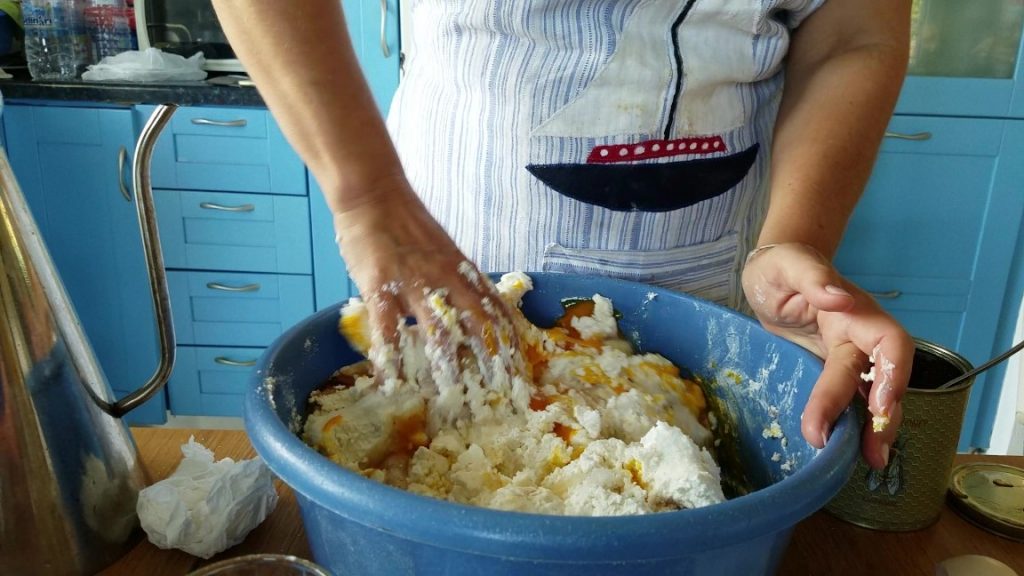 Method
Mix the flour with the sugar and yeast in a bowl, add the oil, beaten eggs, yogurt and tsikoudia.
Add a little lukewarm water at a time with the salt and knead, until the dough becomes smooth and firm.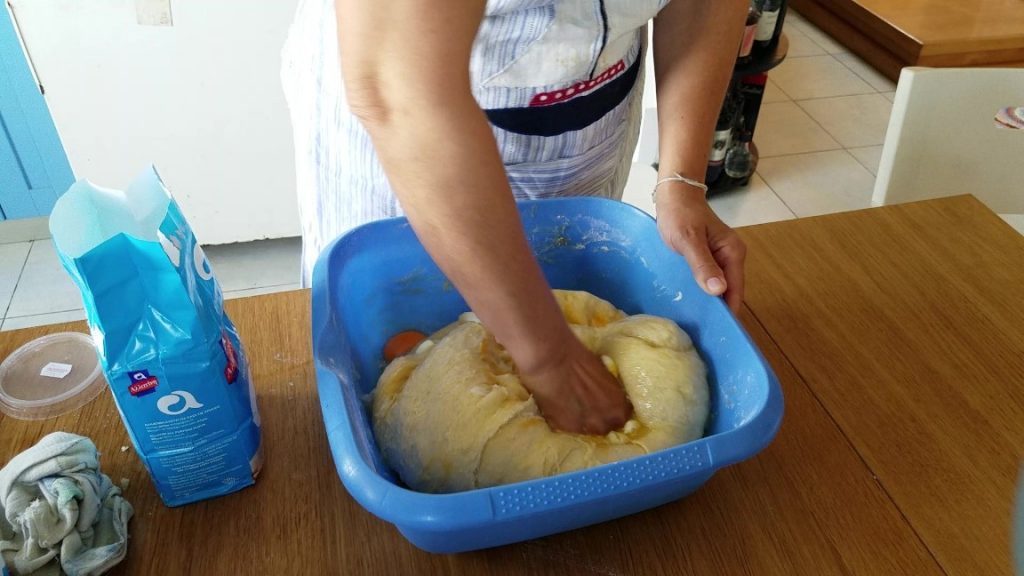 Leave the dough covered for 1 hour to rest.
Divide it into tennis balls size parts and knead again. Leave the dough balls to rest for another hour covered.
Roll open the dough balls with the rolling pin in thin sheets (or use the machine for opening pasta)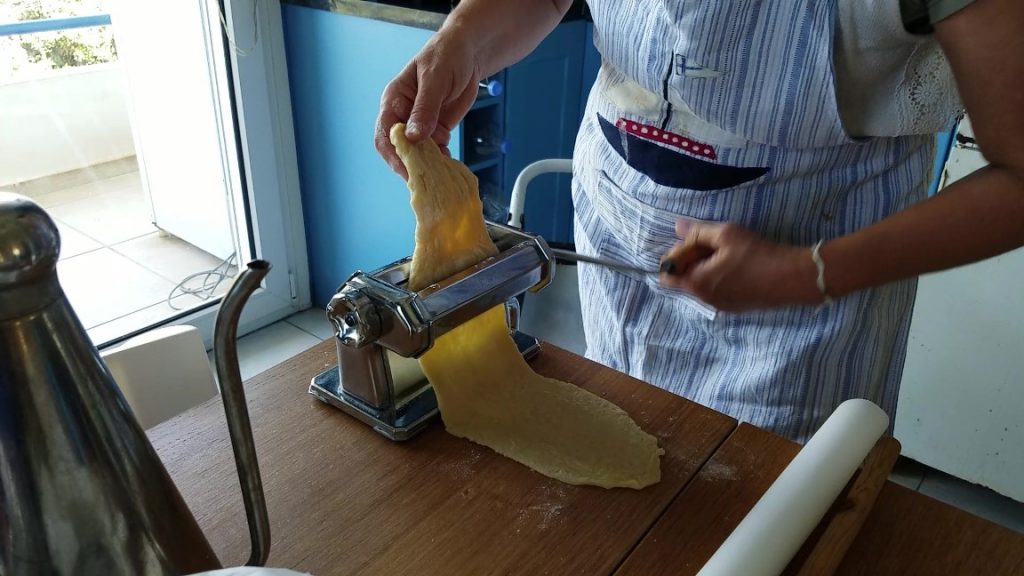 Cut into discs 8cm in diameter with a cookie cutter.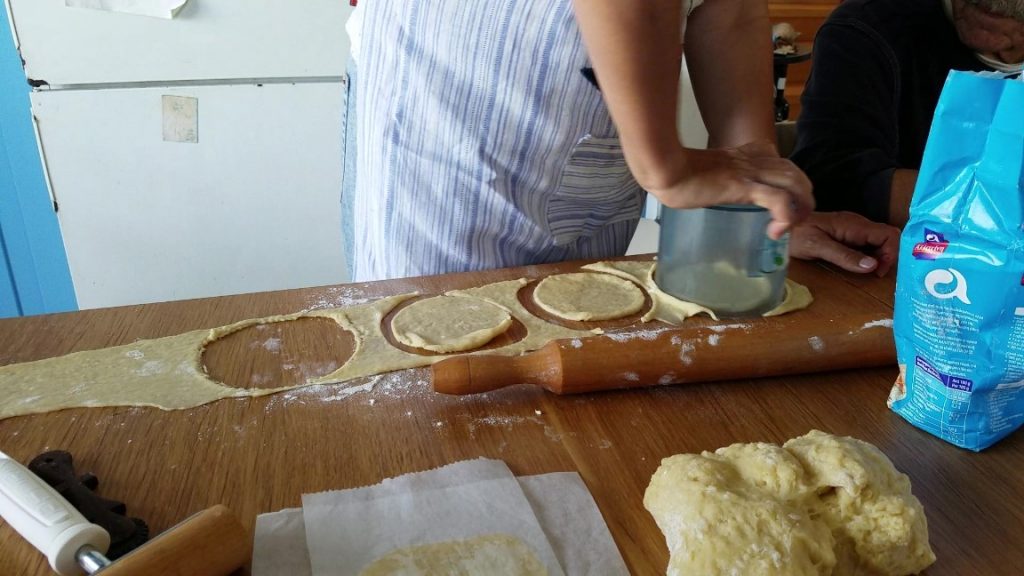 Place a little filling in each dough disk folding like an envelope, wetting the edges with rosewater so that the dough sticks together (watch video)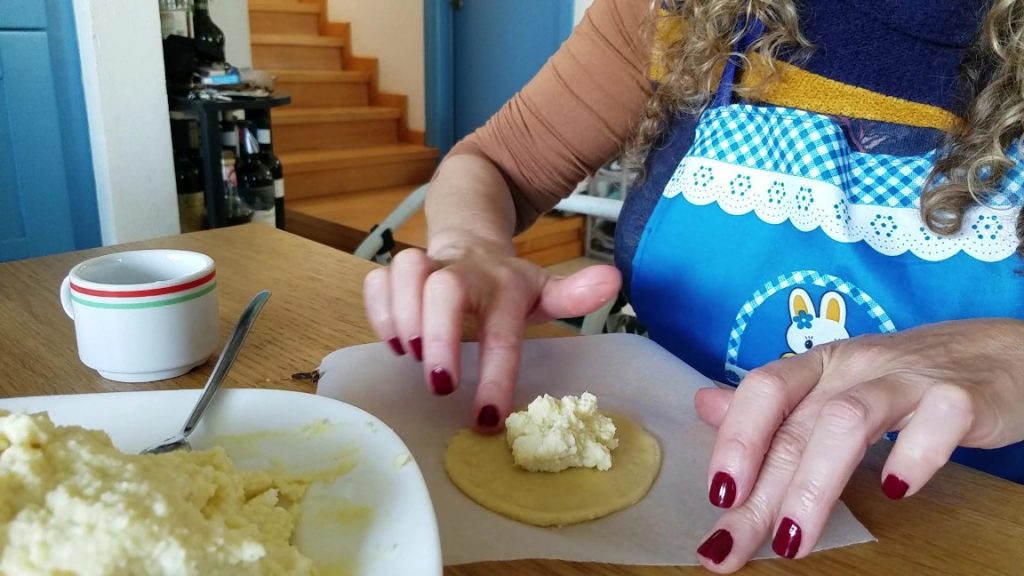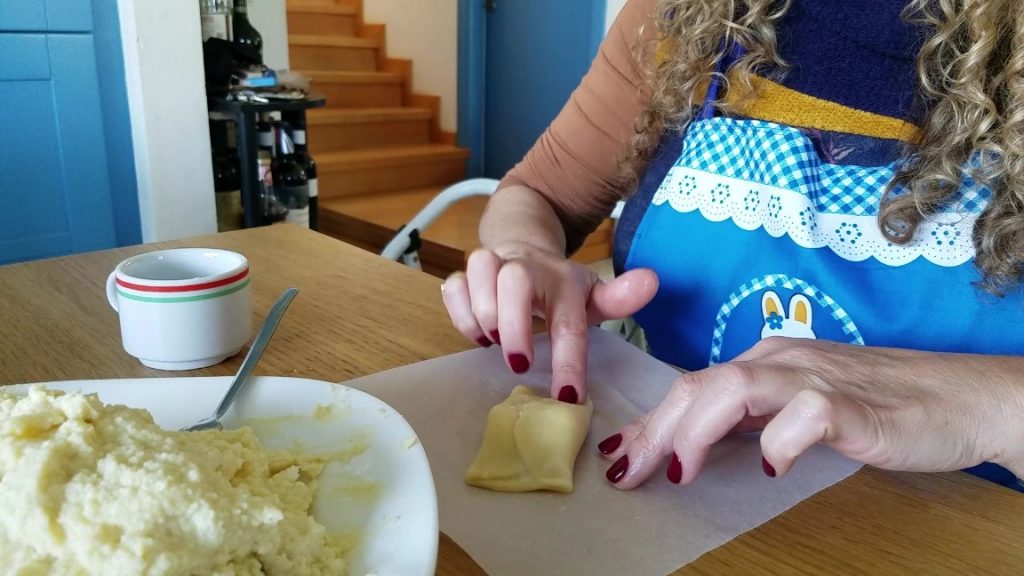 Leave the kaltzounia covered with linen sheets for another hour before baking.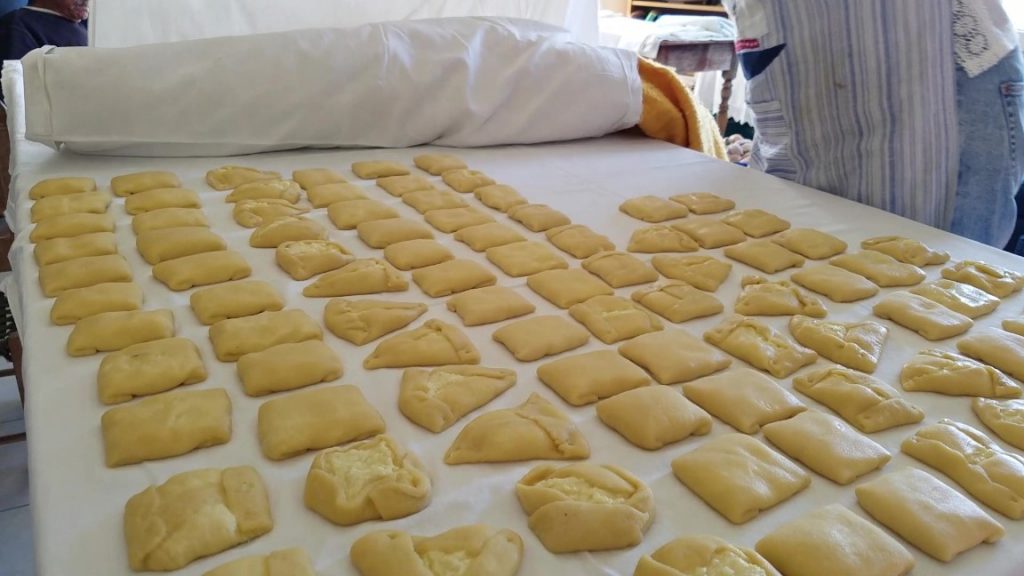 Beat an egg with a little milk and using a brush apply all the kaltzounia with the egg wash. Sprinkle with sesame seeds (white and black)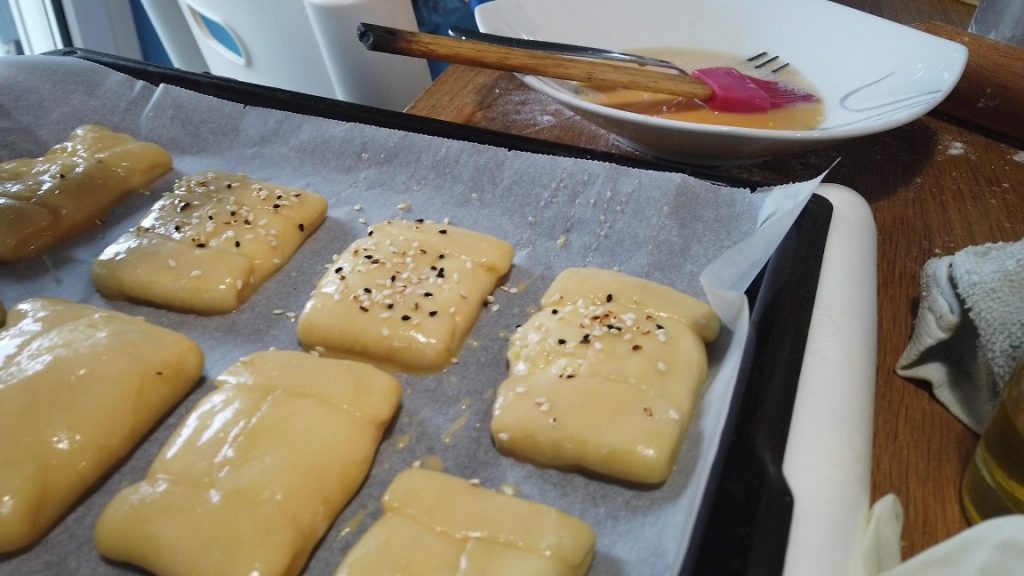 Bake at 180oC for about 20-30 minutes (356oF)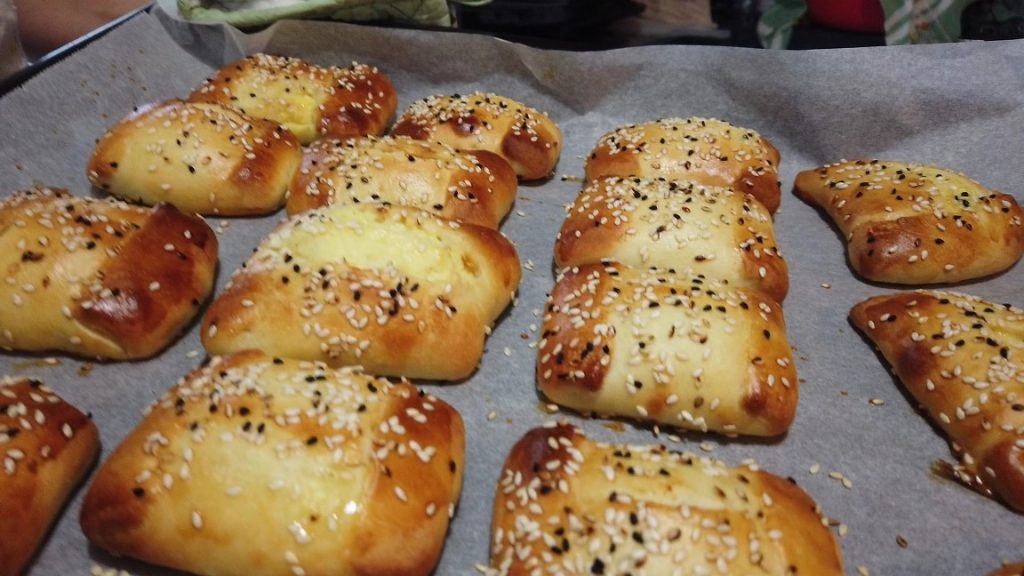 Once they come out of the oven, awhile still hot, place them on a layer of bitter orange leaves (orange or lemon leaves will do as well)
Recipe from Antonella Psaroudaki
watch video here