Another great snails dish by the Chrysopigi ladies in Crete. This time is cooked with Hontro, (cracked wheat) and tomatoes. Try and make it with canned snails if you don't find live snails.
Ingredients
Snails 1kilo live ones
Olive oil 1/2cup
Onion white 1 chopped
Water 3cups
Tomatoes 4 grated
Hontro (cracked wheat) 2cups
Salt and pepper
Method
Pour the olive oil in a pot over medium heat and cook the onion for 5 minutes (do not burn it)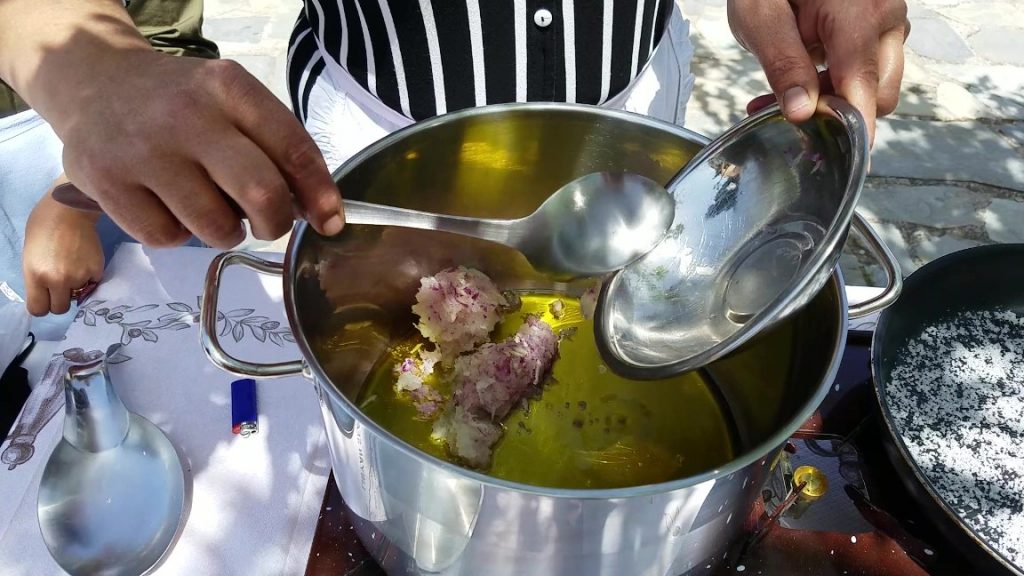 Throw the snails in the pot and cook for about 15 minutes stirring every 2 minutes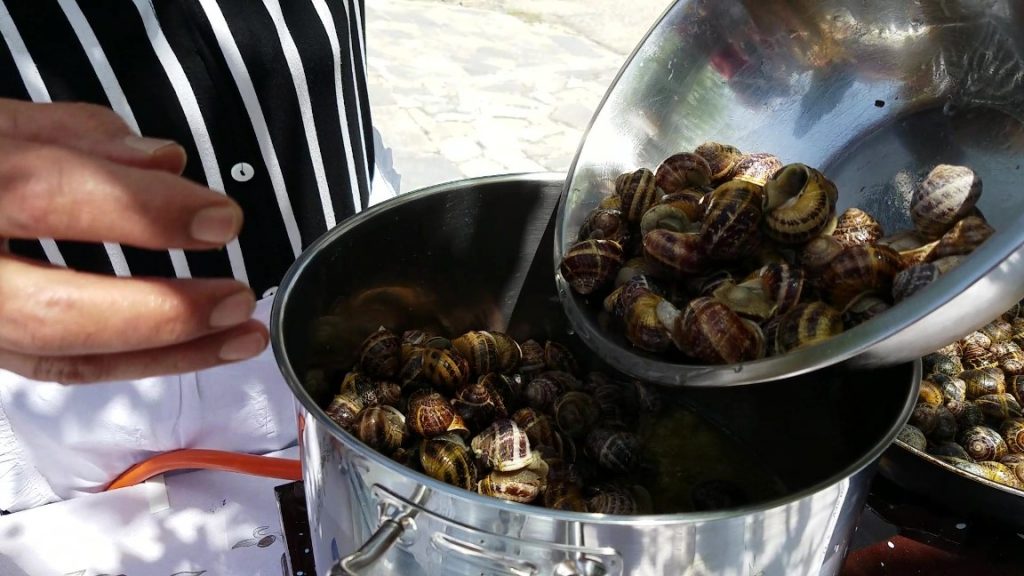 Remove the snails from the pot with a slotted spoon and keep aside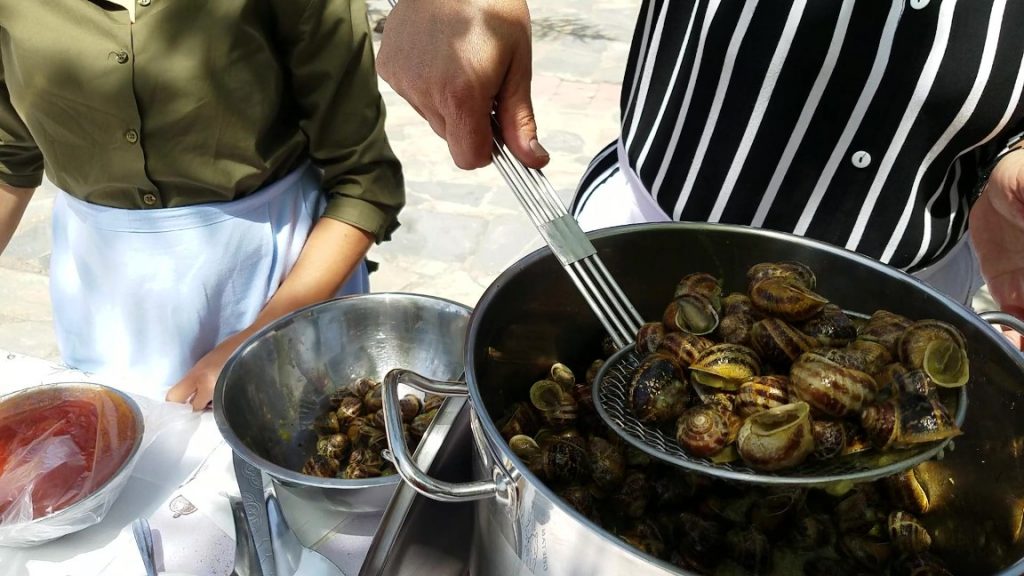 Add the grated tomato in the pot and cook for 10 minutes
Add the water and bring to boil.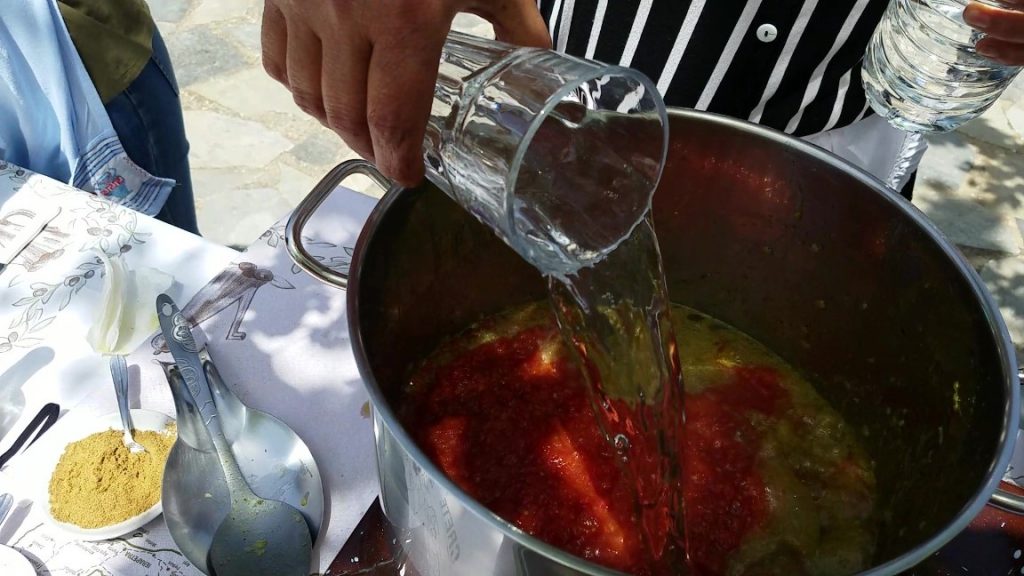 Add the wheat stir with a big wooden spoon and cook until wheat is cooked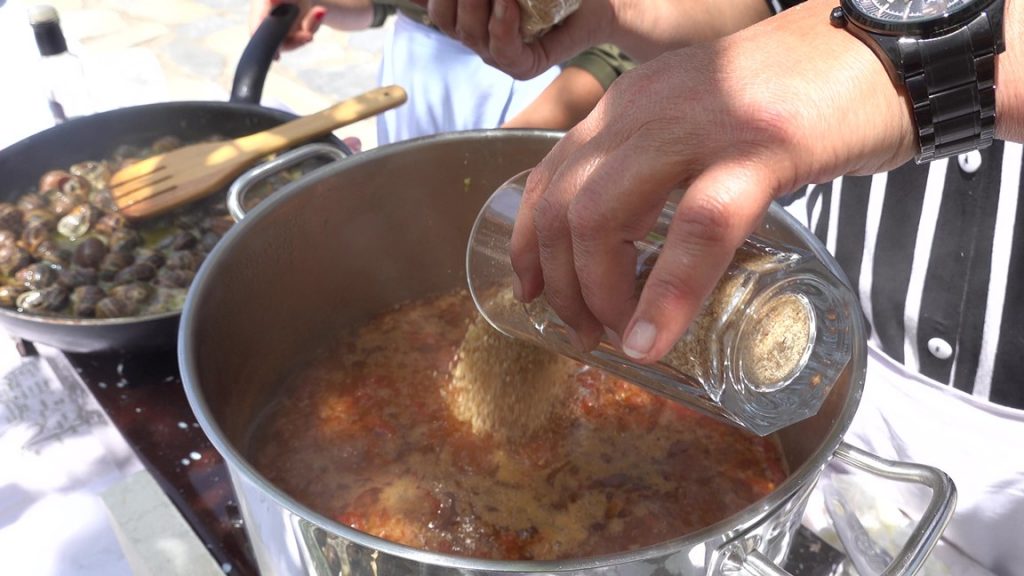 Bring snails back in the pot and cook for another 2 minutes together with the wheat. Food is ready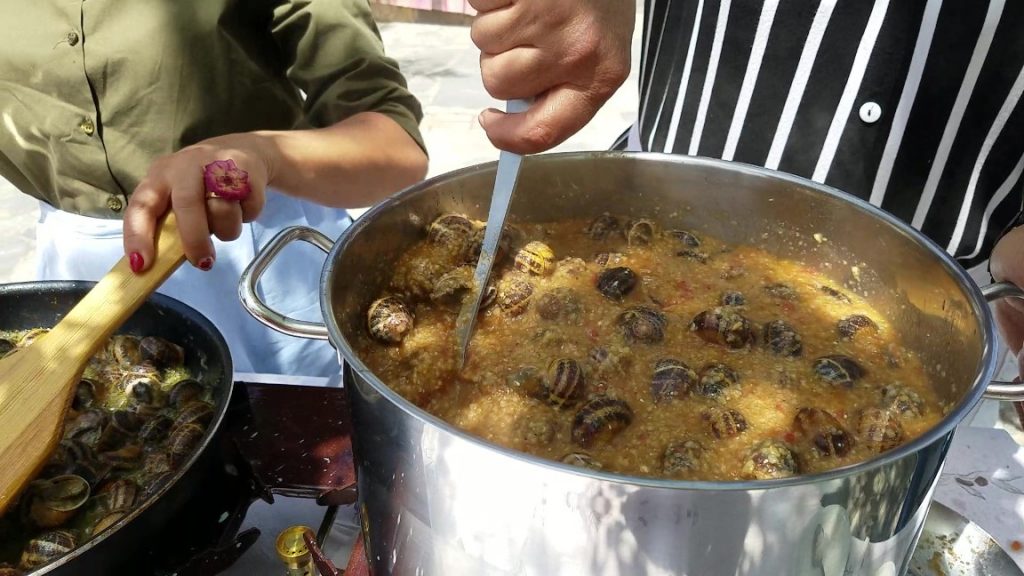 Recipe from Chrysopigi-Crete
Watch the video here