Dolmadakia must be one of Greeces most popular snack or starter. Comes in many sizes, with meat or vegan, with egg sauce (avgolemono), plain or just yogurt, served warm or in room temperature, as a single dish or in a salad, even in sandwiches. You can have it in season when leaves are fresh or off season with leaves in brine or frozen.
Ingredients
Vine leaves (fresh, frozen or in brine) about 40 (for small ones)
Ground beef 500grms (about 1,1lbs)
Rice (Carolina or even parboil will do) 1/2cups
Scallions about 6 chopped finely
Fresh dill chopped 2tbsp
Parsley chopped 2tbsp
Salt 1tsp
Black pepper 1/2tsp
Olive oil 1tbsp
Egg 1 whole
For the sauce
Egg 1 separated
Juice from 1 lemon
Black pepper ¼ tsp
Method
Blanch the vine leaves in boiling water for about 40 seconds a few at a time and spread them on kitchen cloth to dry.
Mix all ingredients together and start shaping small long meatballs tide enough to hold on their own (watch in video, link bellow)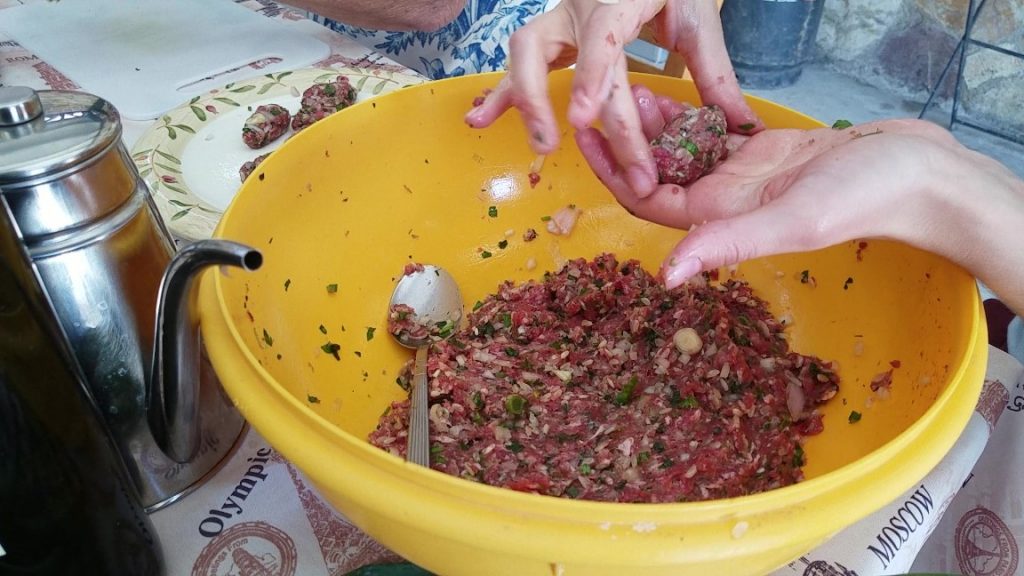 Trim the stalk that is still on the leaf with a scissor (watch video)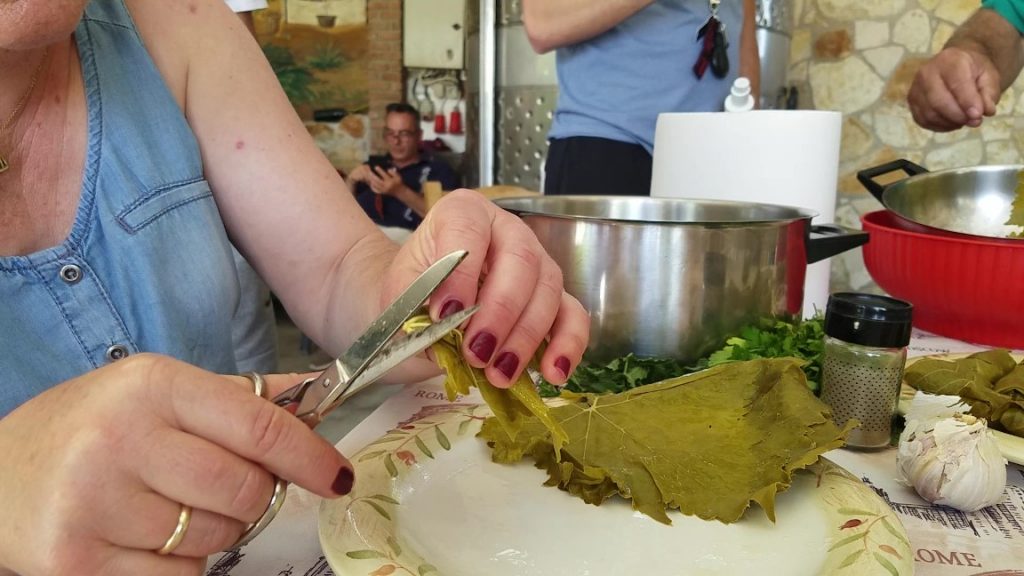 Place each meatball on the inside side of a vine leaf, fold the back of the leaf over the meatball, fold the sides in to close them in and roll the leaf as tide as possible (watch video)
On the bottom of our cooking pot place some leaves that were not good enough to use and arrange the dolmadakia nicely and without space in between them and as many layers as to finish the dolmadakia you made.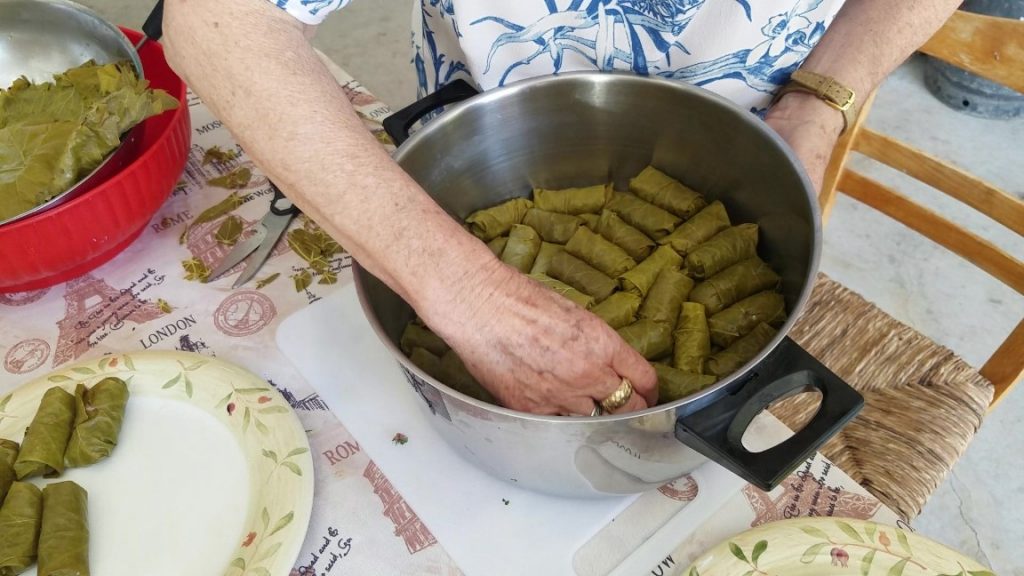 Pour a good amount of olive oil on top of the dolmadakia and top them with a heavy plate big enough to cover the top of the dolmadakia (this is to hold them down and don't open when boiling)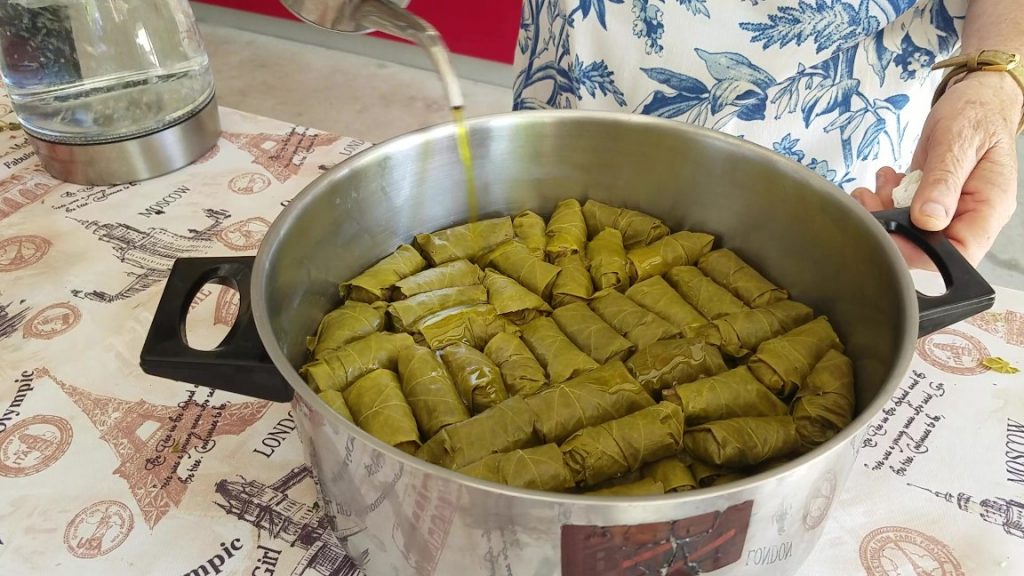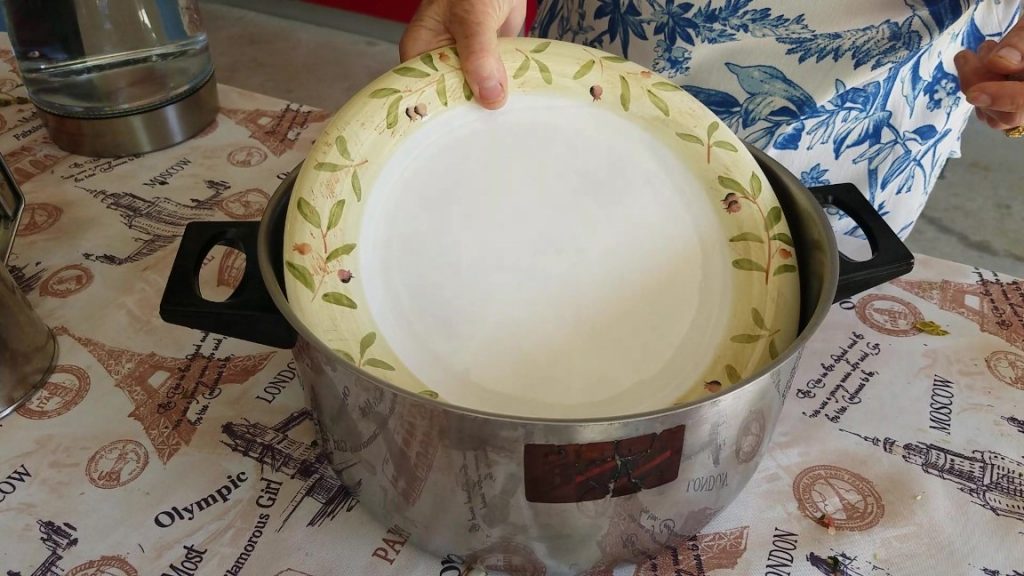 Now pour boiling hot water in the pot to top the plate and place on the fire on medium heat. Bring to boil and simmer for about 45 minutes making sure the water in the pot don't finish.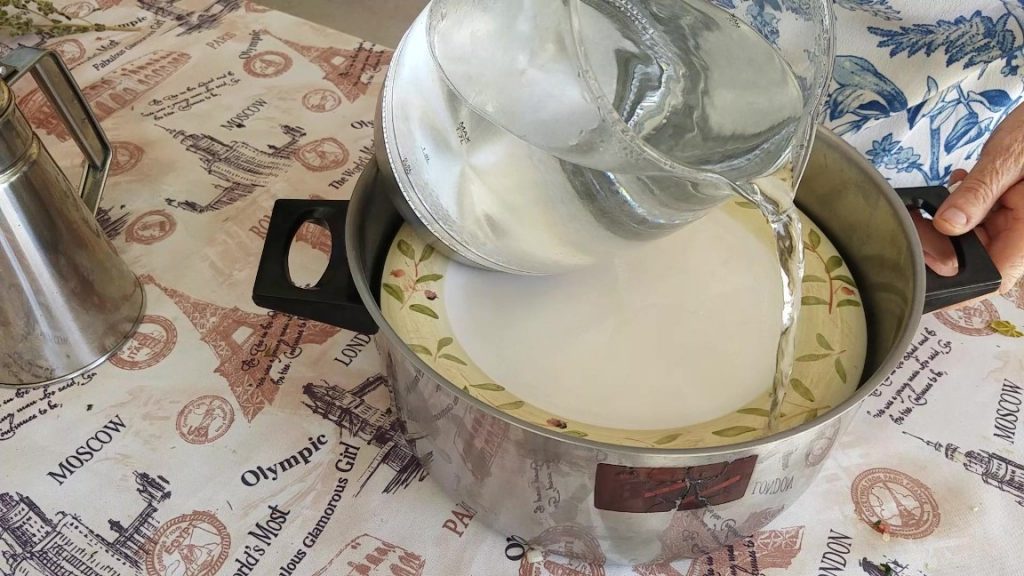 Remove the pot when ready and let cool down for a while.
Tilt the pot and pour the dolmadakia juice in a bowl. Add the juice of 1 lemon (2 if they small)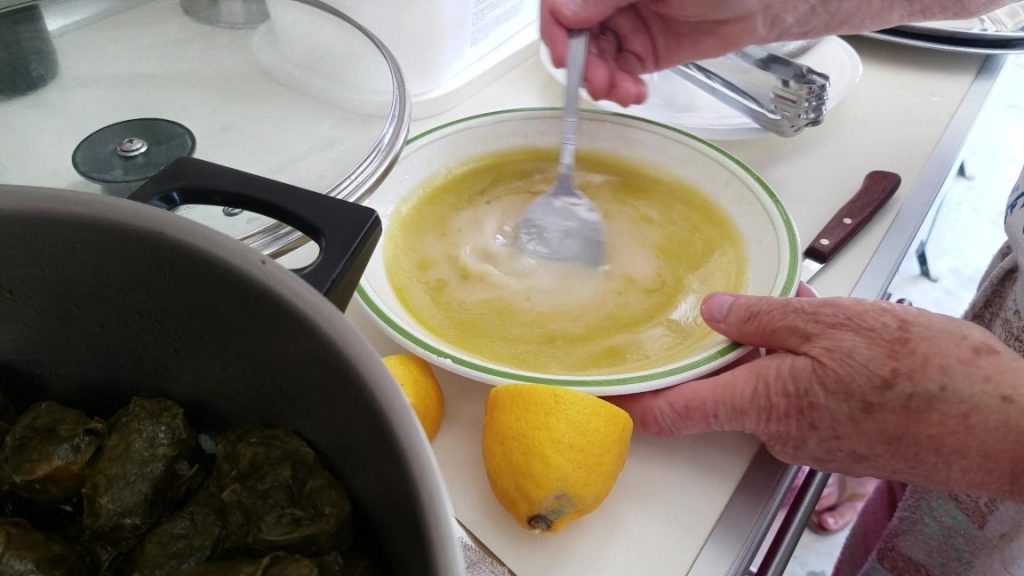 Whisk the egg white to a stiff merengue and add the egg yolk awhile still whisking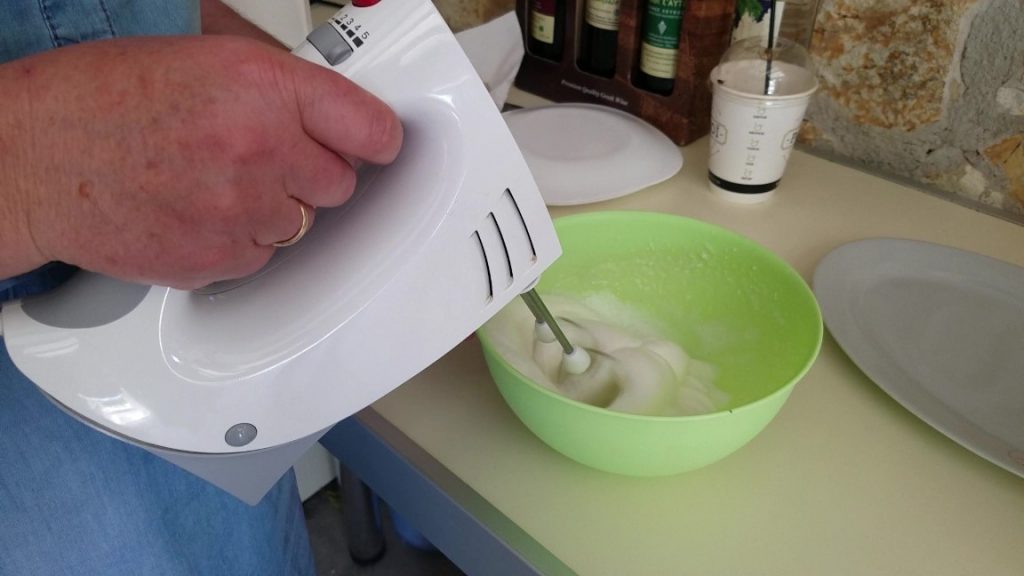 Add the lemon mixed with the dolmadakia juice slowly in the egg and mix well, add the black pepper.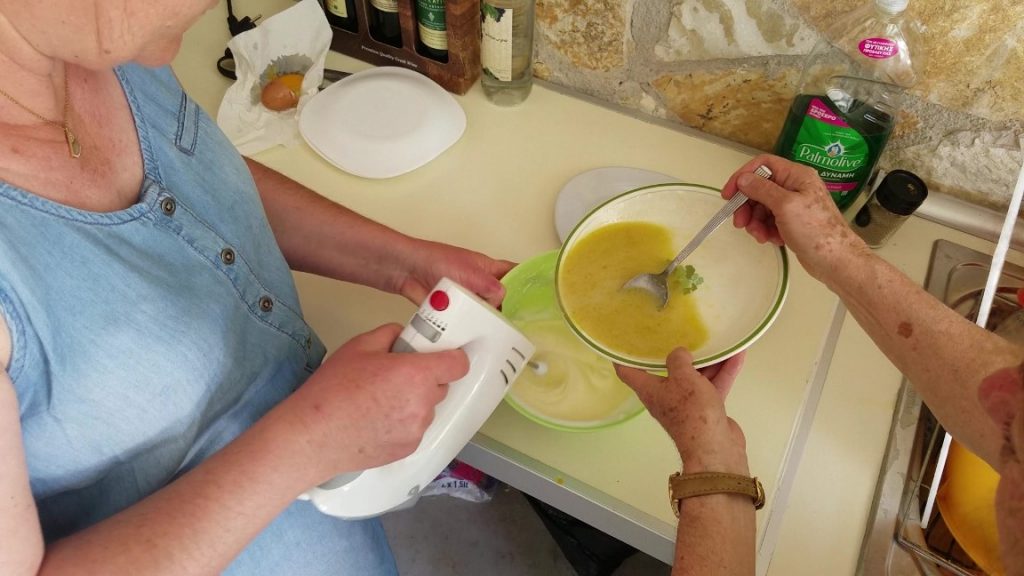 Then pour the egg-lemon mix quick over the dolmadakia in the pot giving it a good shake to distribute the sauce evenly in the dolmadakia. Serve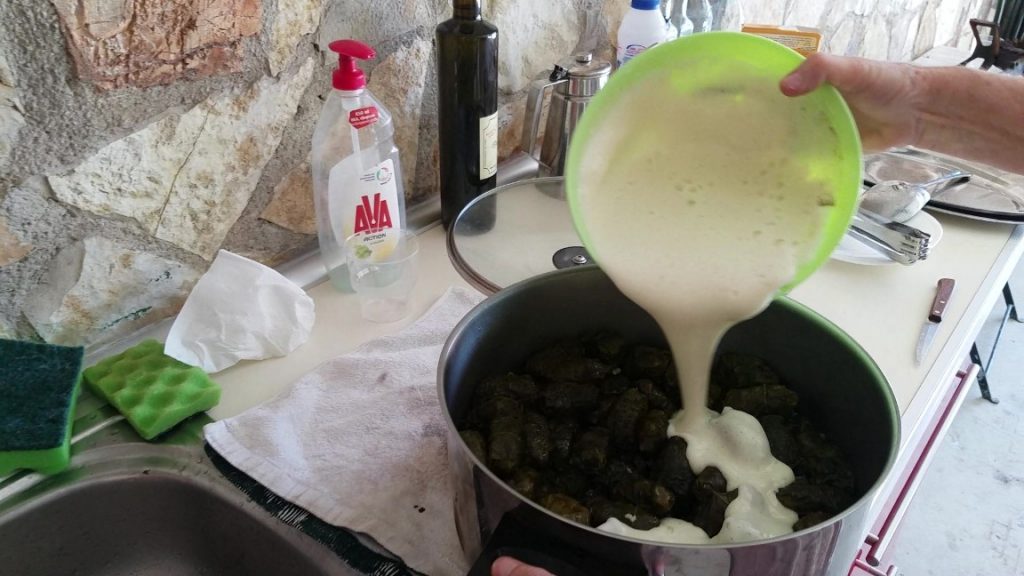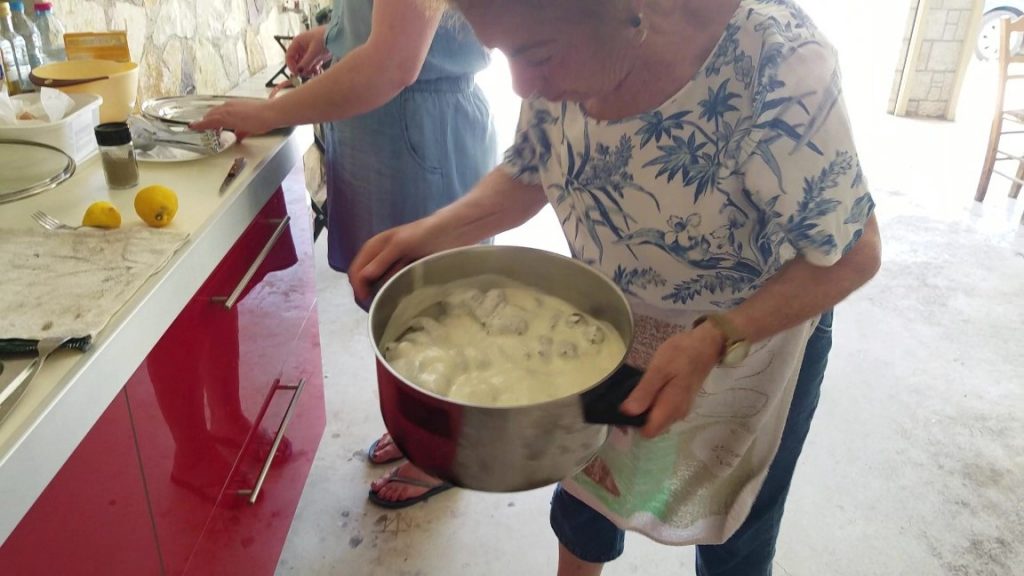 Watch how to in episode 5 of Savor Greece season 1 here