Bourbourelia is a mixture of various cereals and legumes which are traditionally cooked in Kefalonia on the day of the Assumption of the Virgin Mary (November 21). This custom is related to the fact that the feast of the Apparitions of the Virgin takes place exactly in the middle of the sowing season and that is why the Virgin of the Entrances is also called the Virgin of the Mesosporitissa, also it is a continuation of the offering of fruits to the ancient Greek goddess Demeter so to bring a good harvest. Here chef Voula gives us her own version of this traditional recipe.
Ingredients:
Half a cup of each…
Chick peas
White beans
Broad beans
Corn kennels
Barley
Lentils
Salt coarse 1/3cups
Cumin seeds 1tsp
Green peas fresh or frozen 1cups
Salt and black pepper to taste
For garnish…
Onion white chopped
Scallions fresh chopped
Olive oil
Lemon juice
Method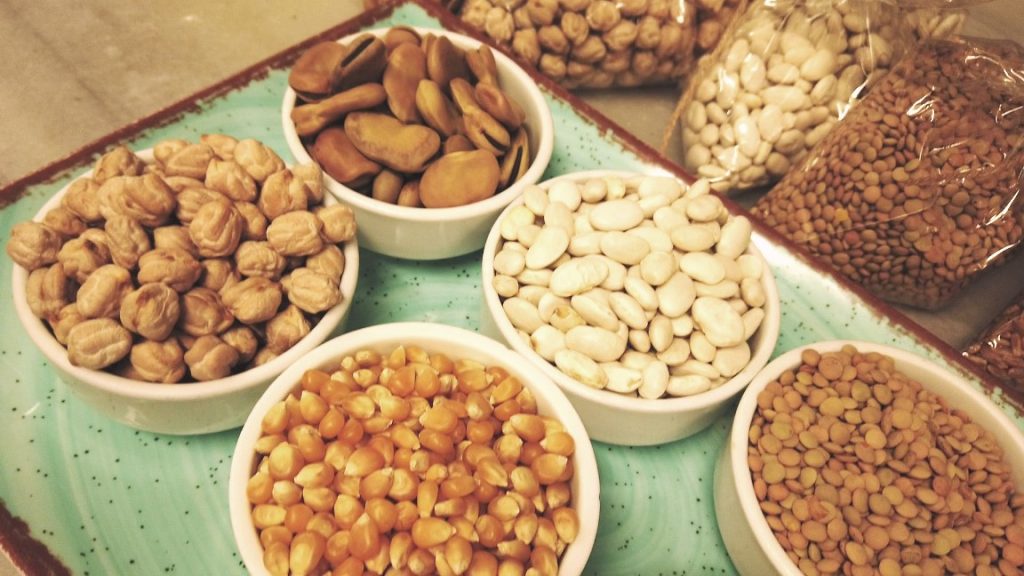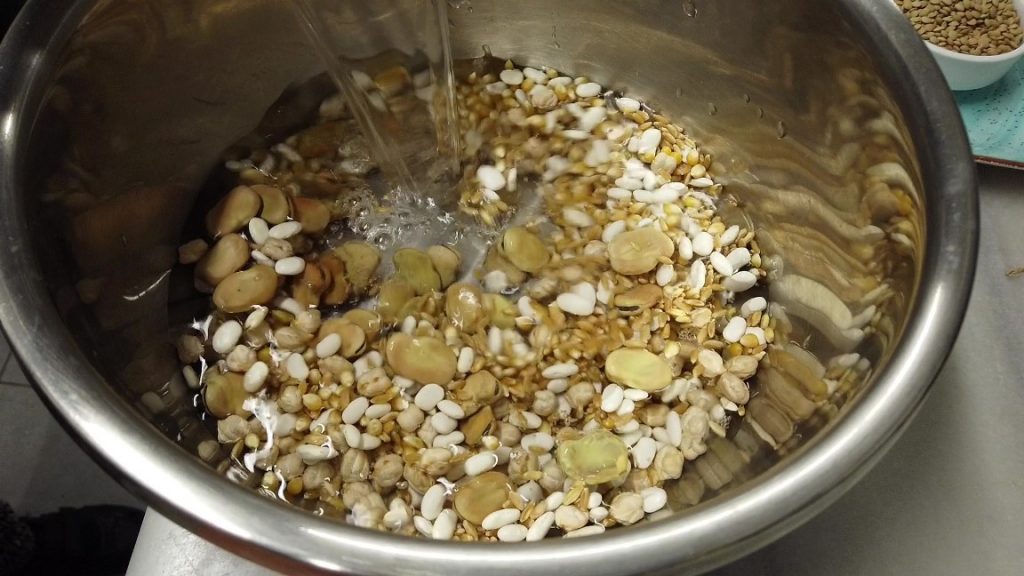 Soak chick peas, white beans, broad beans, corn kernels and barley together with the salt overnight.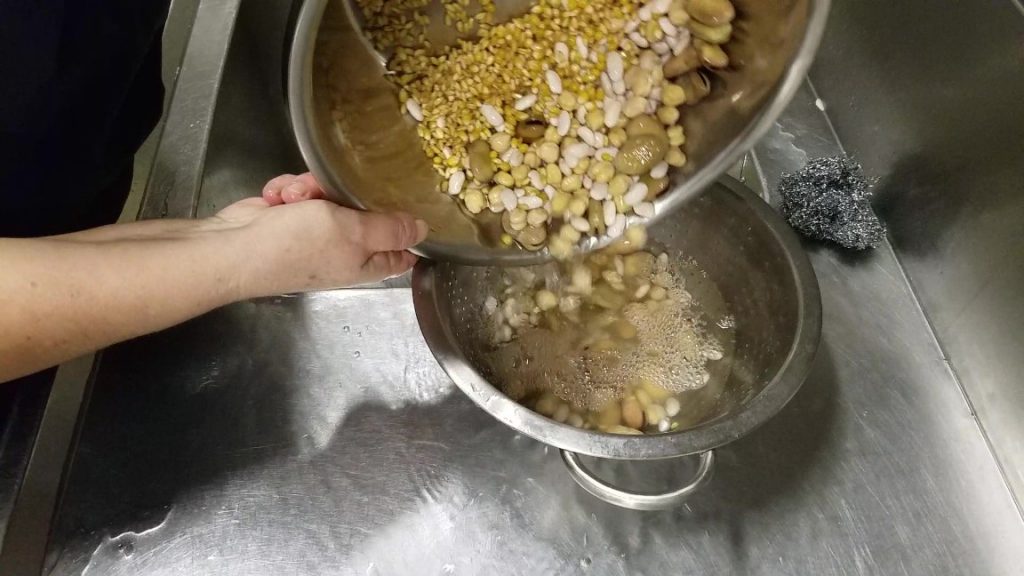 Strain and place in a cooking pot, cover with fresh water, bring to a boil and simmer for about one and a half hours.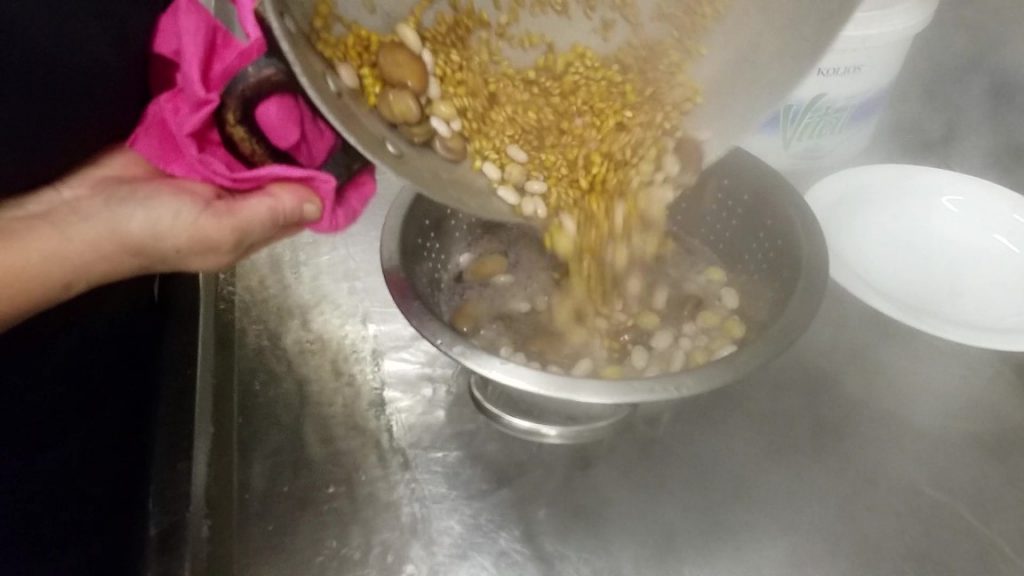 Strain again and place in the pot covered with new water. Bring to a boil and add lentils and cumin seeds.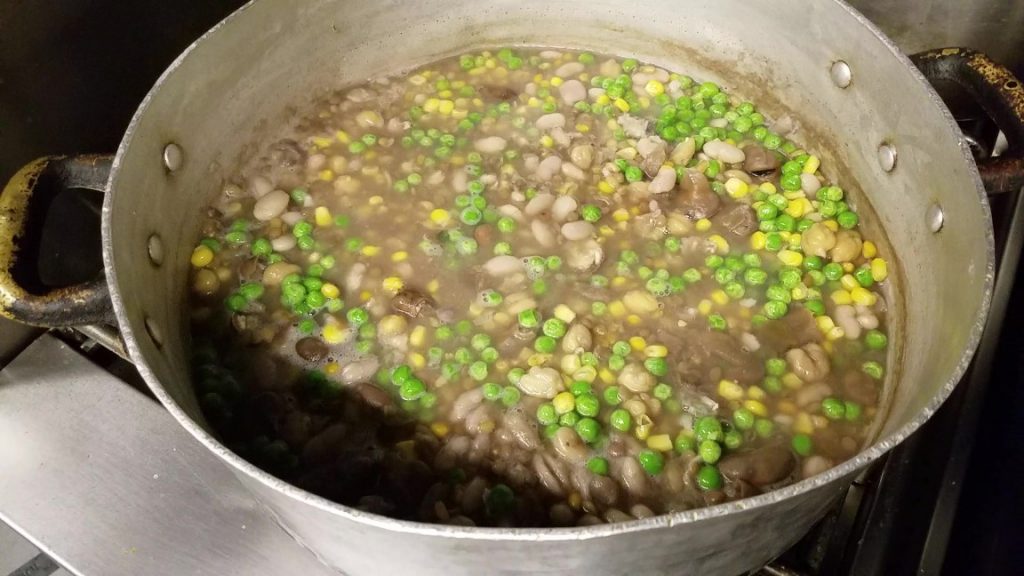 As soon as the lentils are cooked add the green peas, cook for another 6 minutes, season with salt and pepper and strain the remaining water.
Garnish your portion with chopped onions, scallion, fresh parsley, olive oil and lemon juice and serve.
Recipe by: Voula Bayioti
Note: try it with canned legumes if you can't find dry ones. It makes a great vegan super foods dish!!
Watch the video here