A sweet delicacy made in the traditional village of Apiranthos, in Naxos island, offered on weddings and other happy occasions
Ingredients
Almonds white skinless
White sugar 500grms (2 cups)
Water 2cups
Honey 100grms (about 1/2cups)
Rosewater 1tbsp
Mastc gum in powder 1tsp
Powder sugar
Method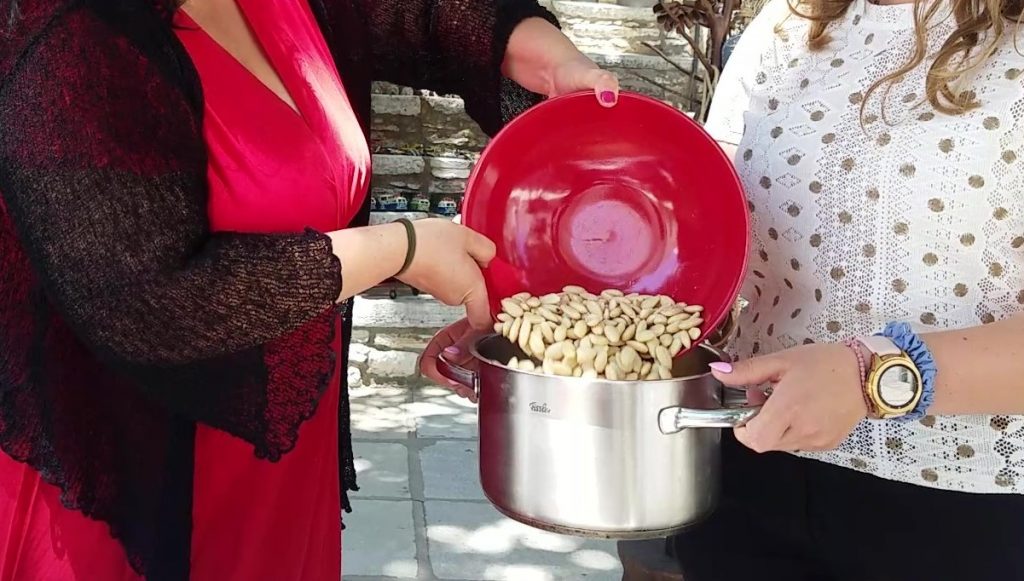 Place the almonds with the sugar and the water in a pot, bring to a boil and boil for 6 minutes.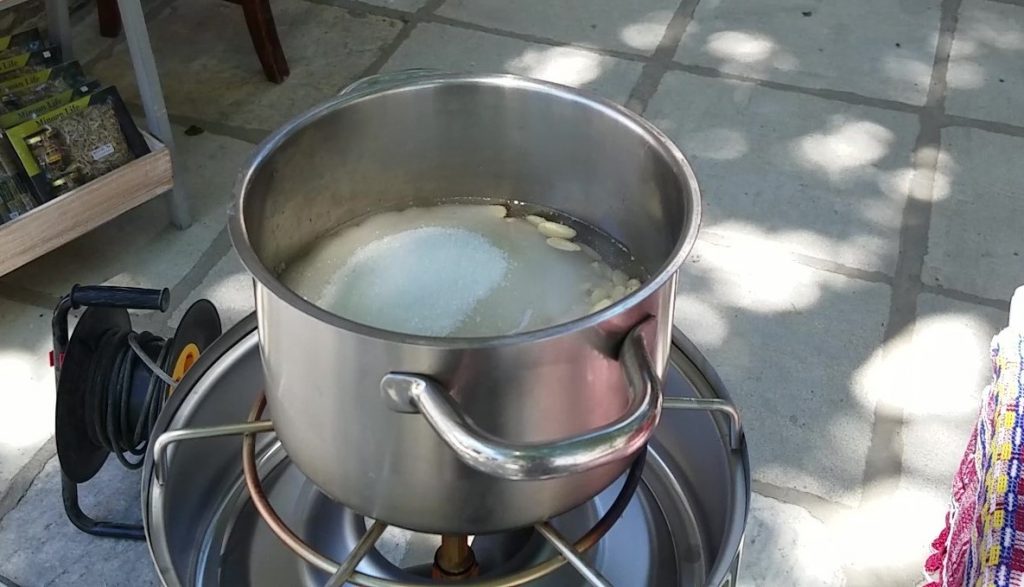 Take the pot off the heat and add the mastic. Strain the syrup and keep aside.
Pulp the almonds in a blender adding syrup as needed let the pulp in a bowl to cool off completely.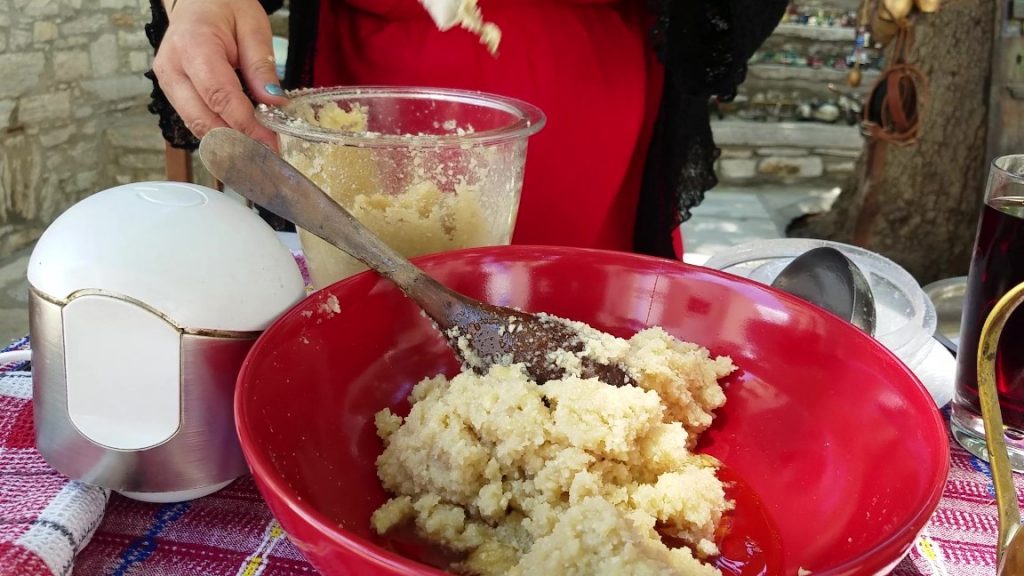 Add the honey to the almond pulp and mix well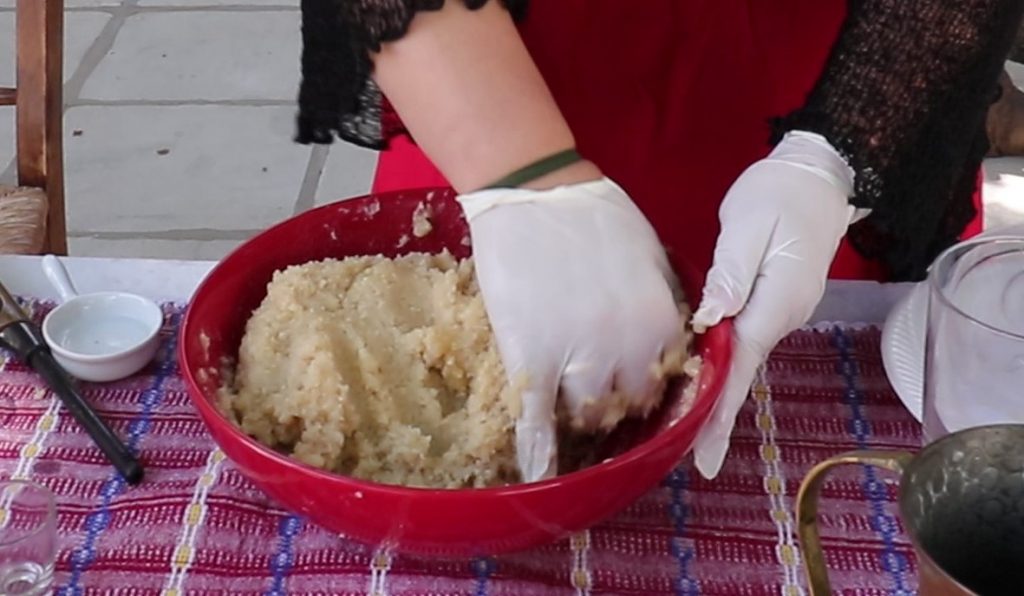 Wet your hands with rosewater and shape the almond pulp to small balls. Roll them in powdered sugar to coat them one at a time so they don't stick to each other. After 12 hours we coat them once more in powdered sugar.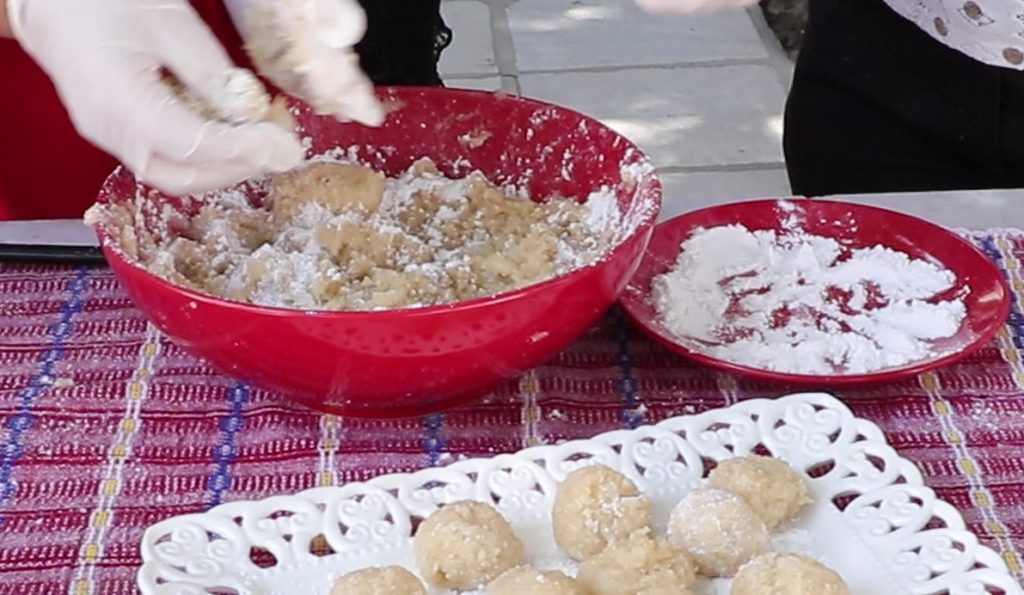 Recipe: Marietta Galani
You can watch the video here