Tyropitaria is a quick snack loved by all and made with almost the same dough we make Thiples but this time we serve with cheese and honey.
Ingredients:
Eggs 6 large
Ouzo 60ml-2oz (or brandy)
High gluten flour (as much as it takes) it should take about 700gr (25oz) or 5cups
Olive oil for frying
Grated myzithra cheese or cheese of choise
Good wild honey
Method:
In a bowl whisk the eggs with the ouzo.
2. Add flour cup at the time and mix with a spatula until firm enough to knead with your hands. Empty the dough on the kitchen table, add flour as needed and knead until dough in not sticky in the center. When ready cover the dough with food wrap and let rest for 30 minutes.
3. Cut the dough to 4 pieces and knead again adding flour as needed. Roll each ball use a rolling pin until dough is about 2mm thick and the phyllo has a square shape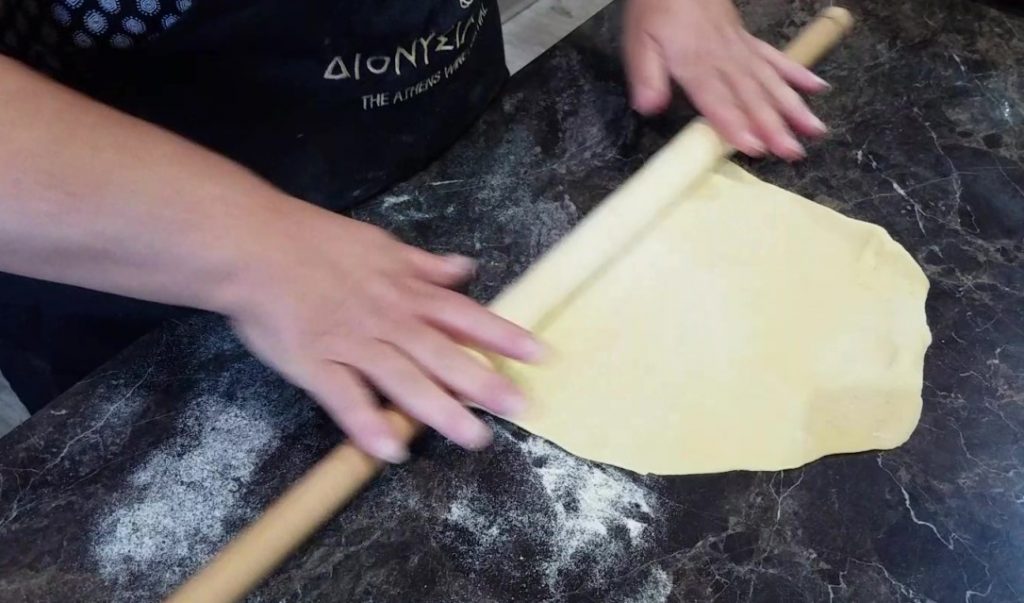 4. Cut each phyllo to squares about 6X6cm.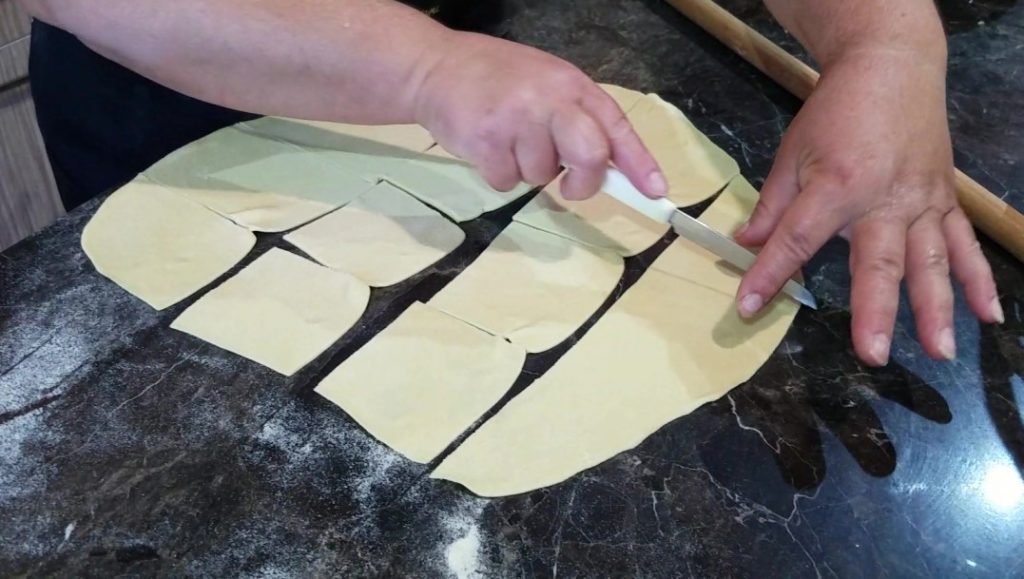 5. Heat the oil in a dip pan. You can test the heat with a small piece of dough; if it comes up straight way then the oil is ready.
6. Carefully fry your tyropitaria in the hot oil turning them over once until golden in color. Remove them from the oil with a slotted spoon and drain them on kitchen paper.
Serve them piled a few at a time and sprinkle with grated cheese and honey
Watch how to on episode 5 of Savor Greece season 1 here