Another dish that came from the Greeks of the Byzantine times, long before the Turks arrived in Constantinople and the proof is on the name… when the Greek (maid or cook) made it for the Imam, he like it so much that he ate enough to make him sick of it (baildise-had enough). It is a vegan dish unless you serve it with feta cheese (very popular this way) and the eggplants can be fried in olive oil or boiled like I did in this recipe for lighter results.
Ingredients:
4 Italian style eggplants
1 large white onion
4 garlic cloves
4 medium sized tomatoes
1tbsp tomato paste
1cup of Fresh parsley
1cup of Fresh mint
Extra virgin olive oil
Salt
Black pepper
Method:
Wash parsley and mint under cold water and strain
Place the eggplants on the table and with your hand flat on the eggplant apply enough pressure and roll back and forwards until you can feel the seeds are braking and the eggplant softens.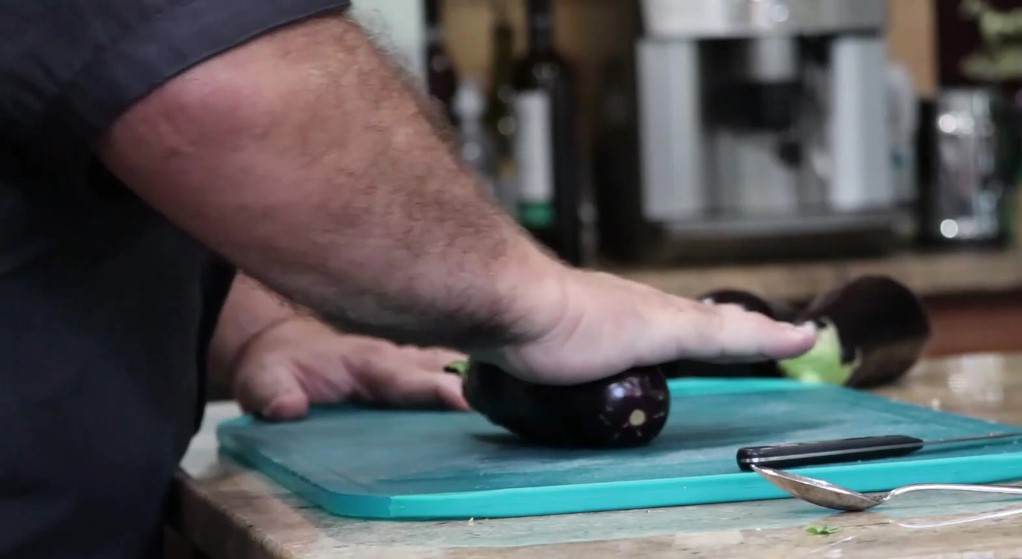 With a sharp small knife slice the skin of the eggplants from top to bottom, enough to open as a pocket but without cutting through the other side of the eggplant.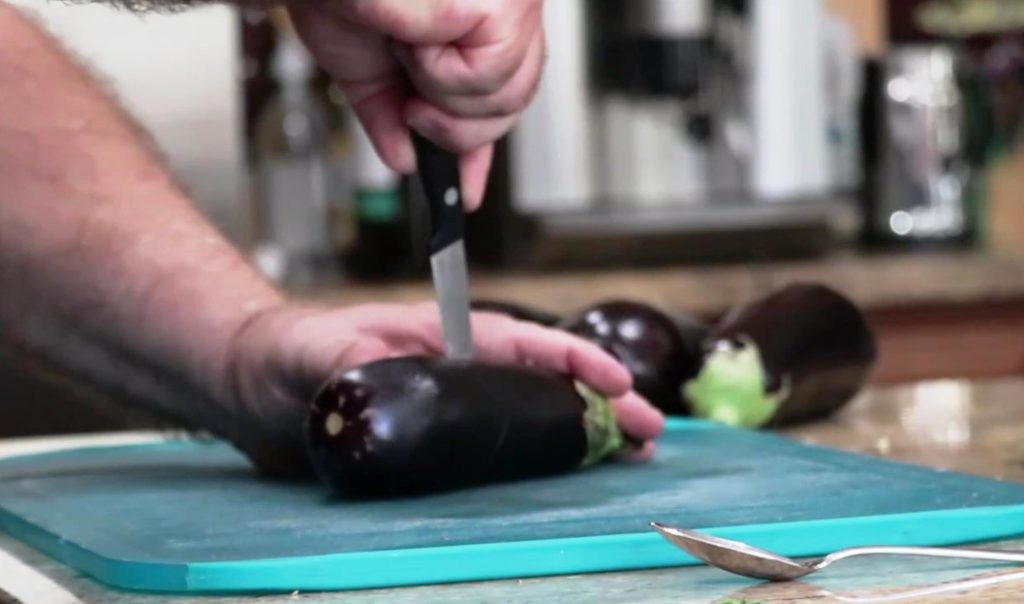 Empty the seeds with a teaspoon and discard them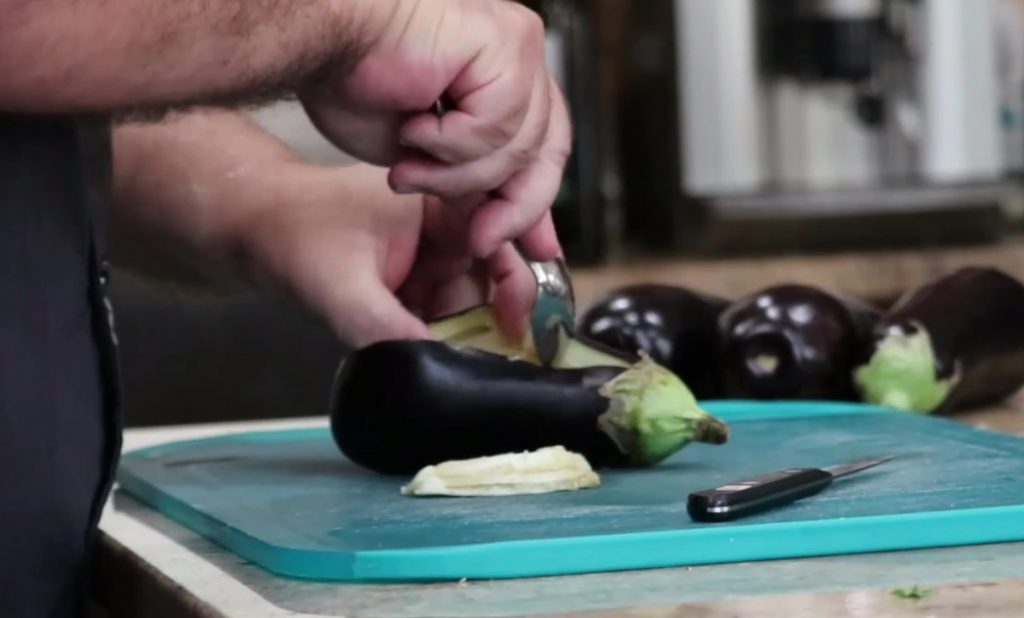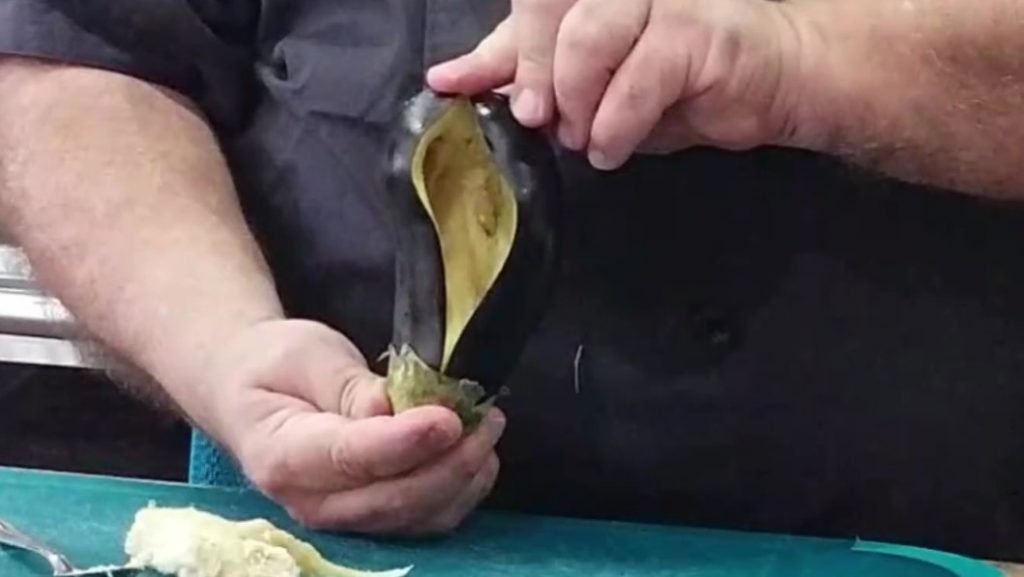 Salt the inside of the eggplants and place them on a drip rack for about 30 minutes to drip.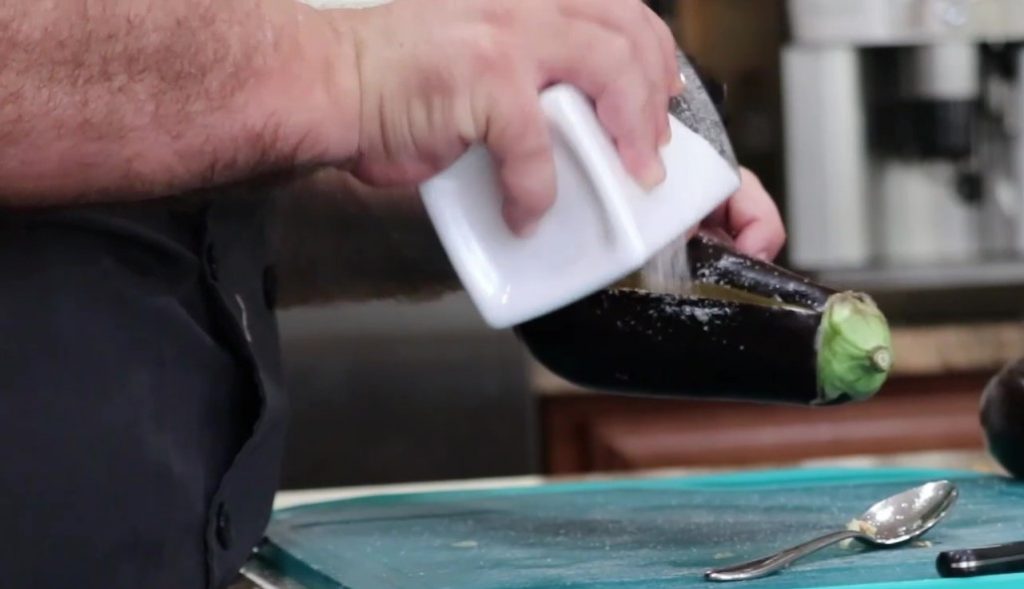 Boil the eggplants in water for about 3 minutes till they soft but still firm.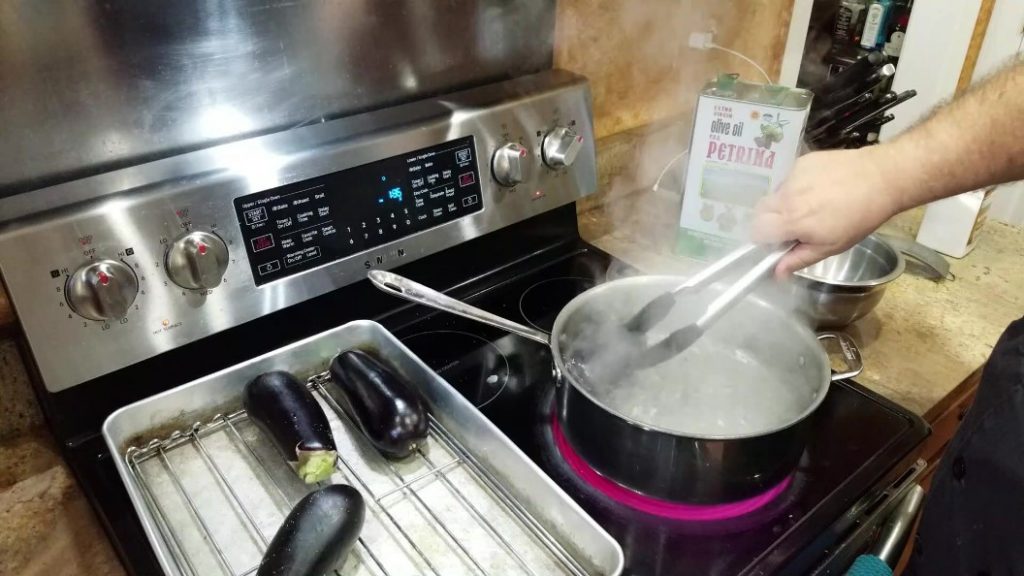 Place on a drip rack to cool.
Meanwhile, chop the onions and the garlic
Dice the tomatoes
Saute the onions and the garlic in a hot pan with Olive oil till wilted.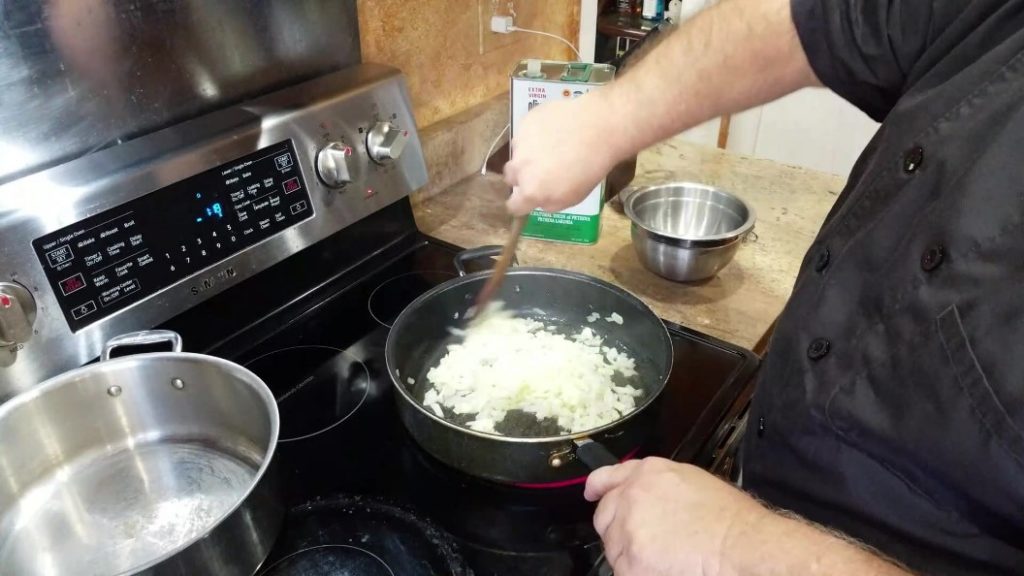 Add the tomatoes and the tomato paste diluted in half a glass of water and simmer for about 6 minutes.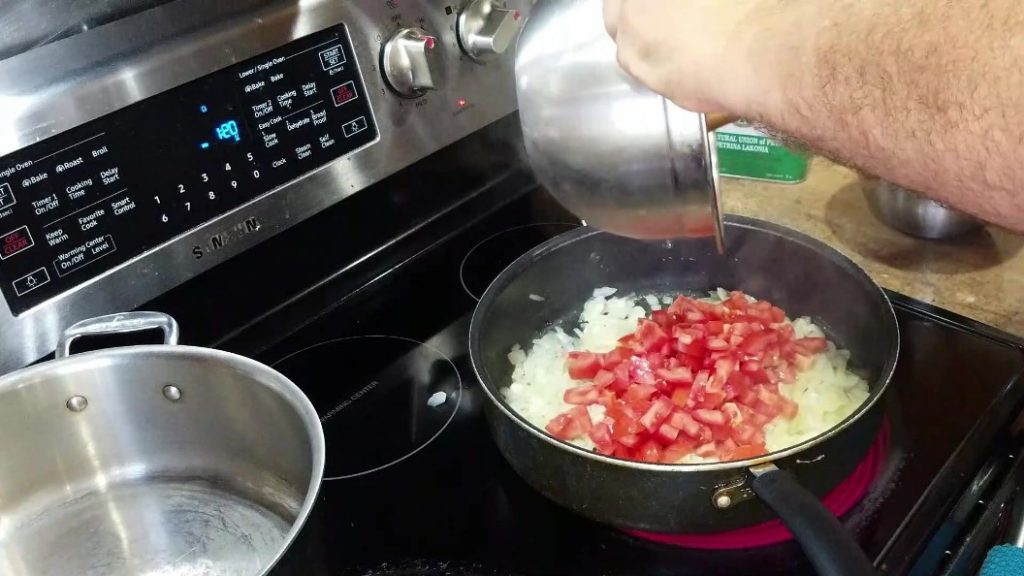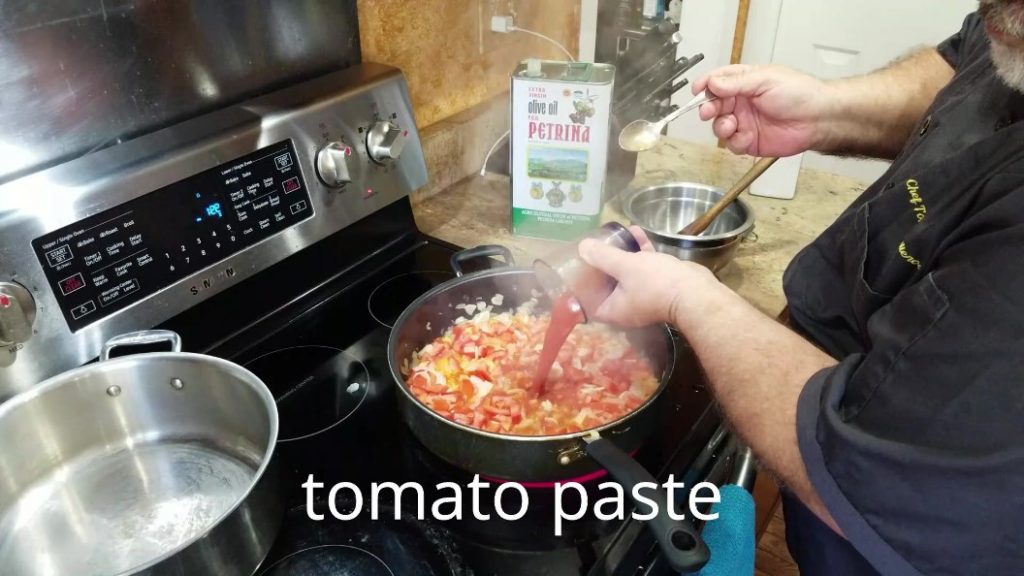 Empty in a mixing bowl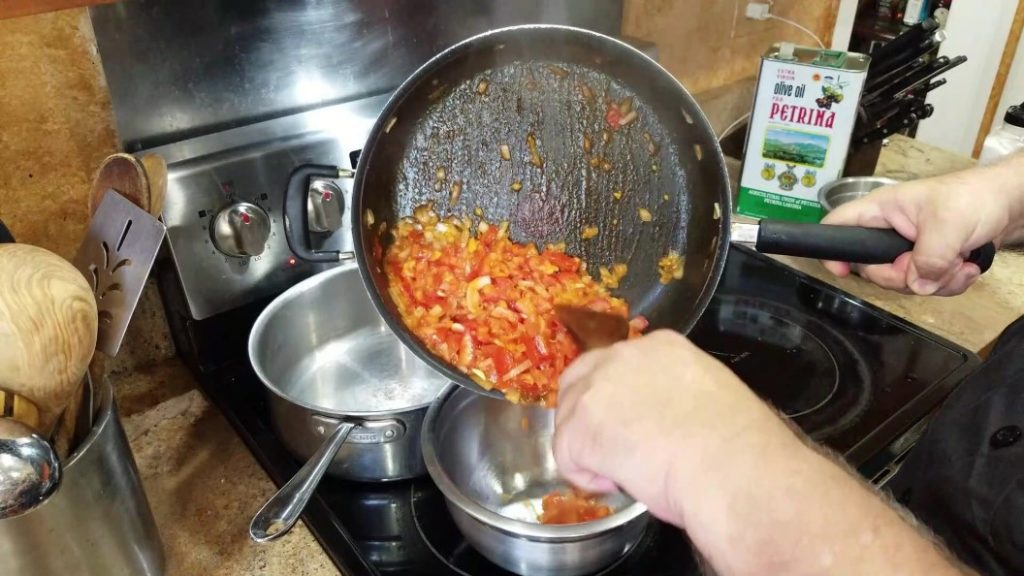 Add the chopped parsley and spearmint, mix and season with salt and pepper to taste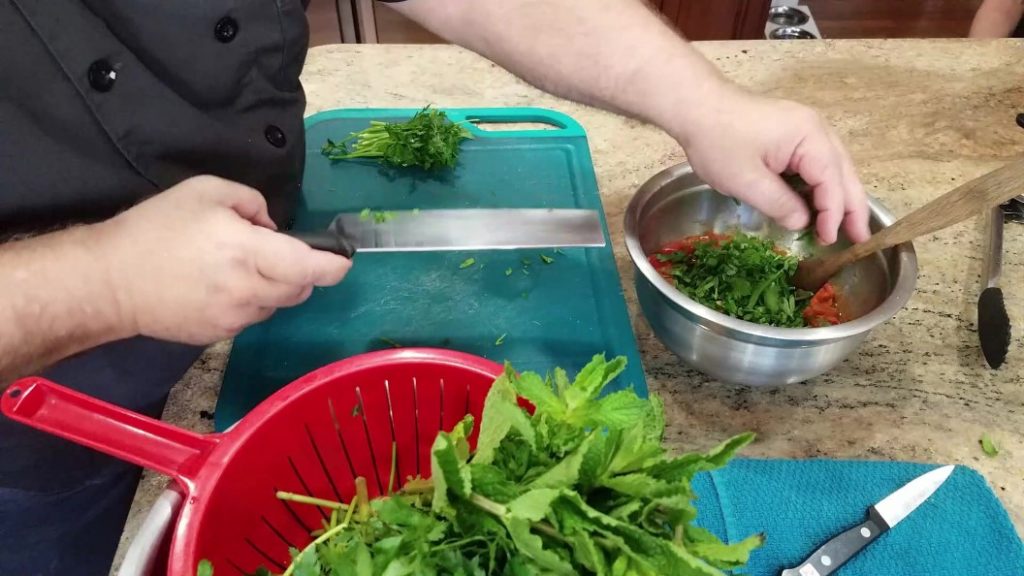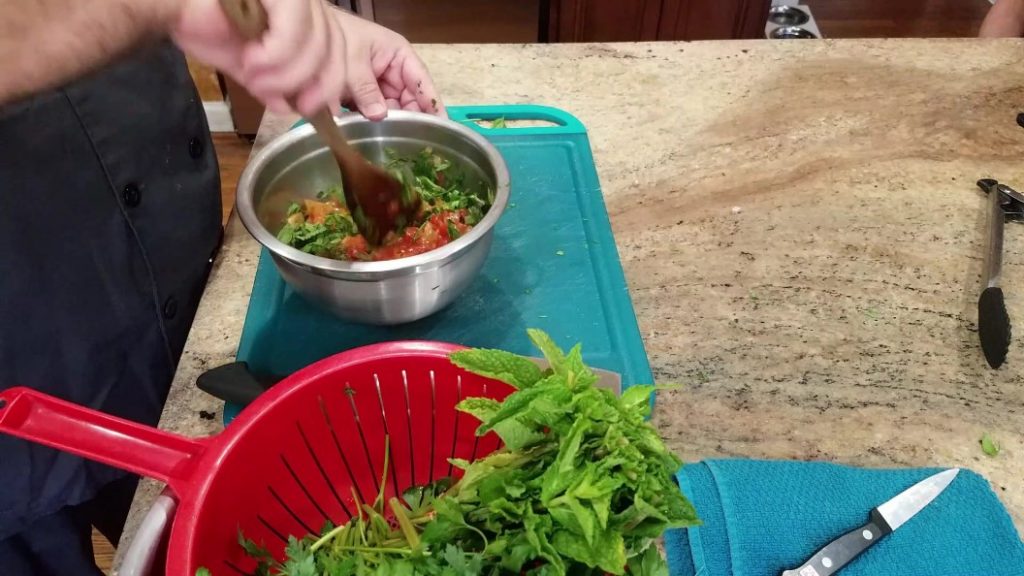 Fill the eggplants generously and place them in a baking pan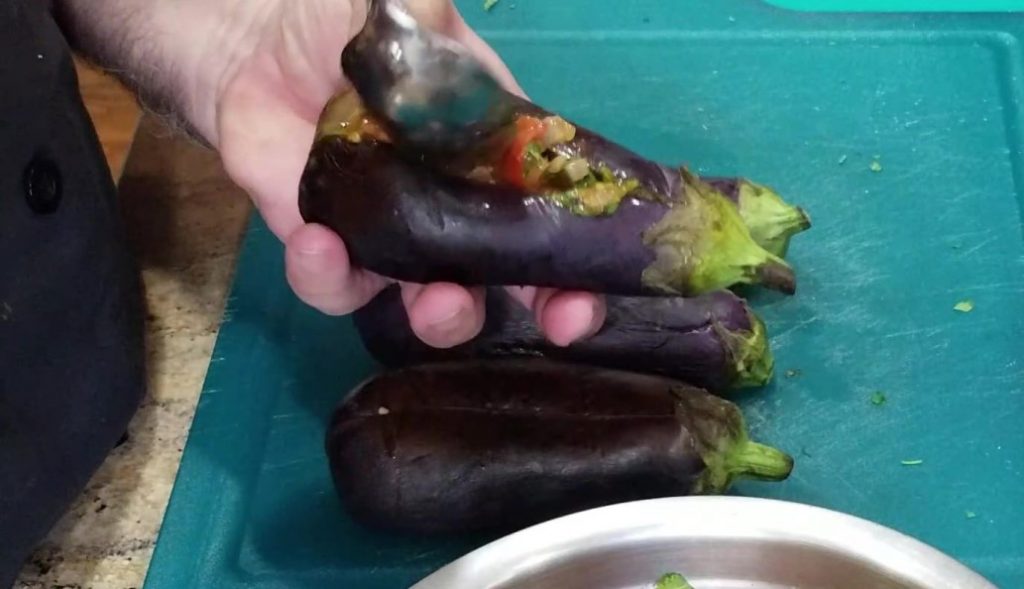 Pour half a cup of olive oil on top of the eggplants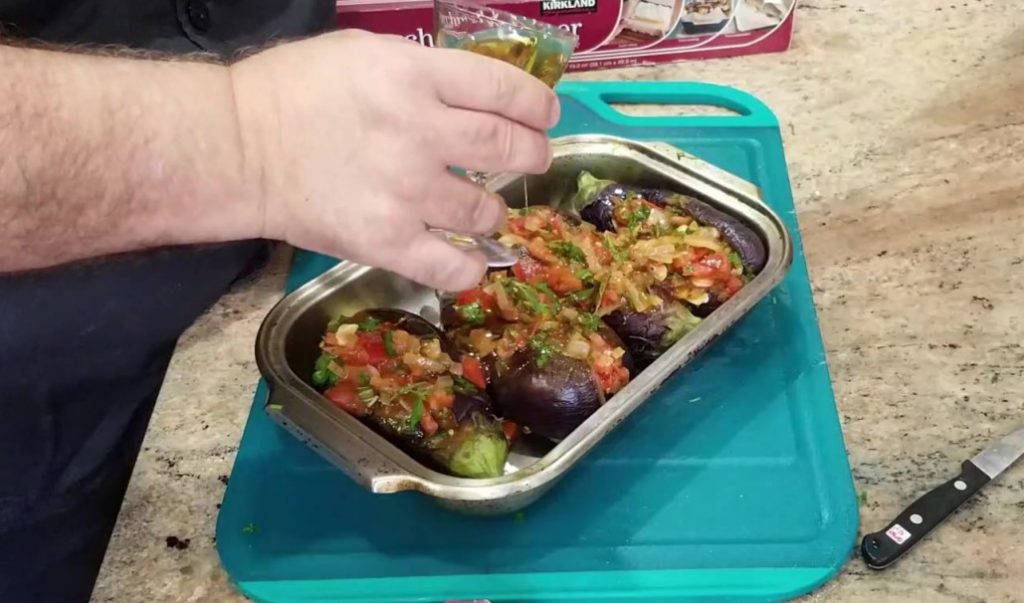 Cover the food with parchment paper and the whole pan with aluminum foil.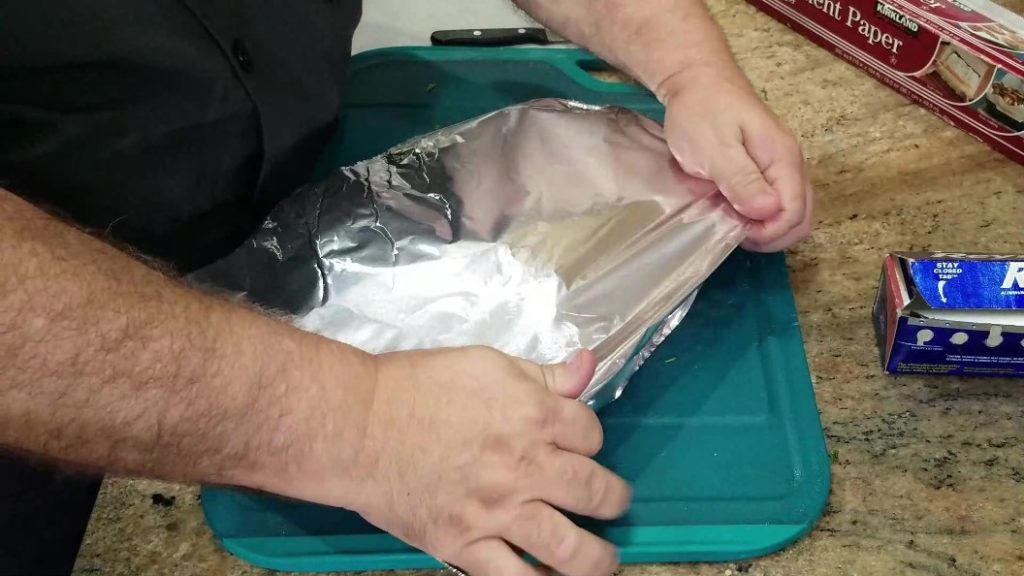 Bake at 360oF preheated oven for 30 minutes. Remove the parchment paper and foil and continue baking for another 30 minutes or till the ingredients caramelize.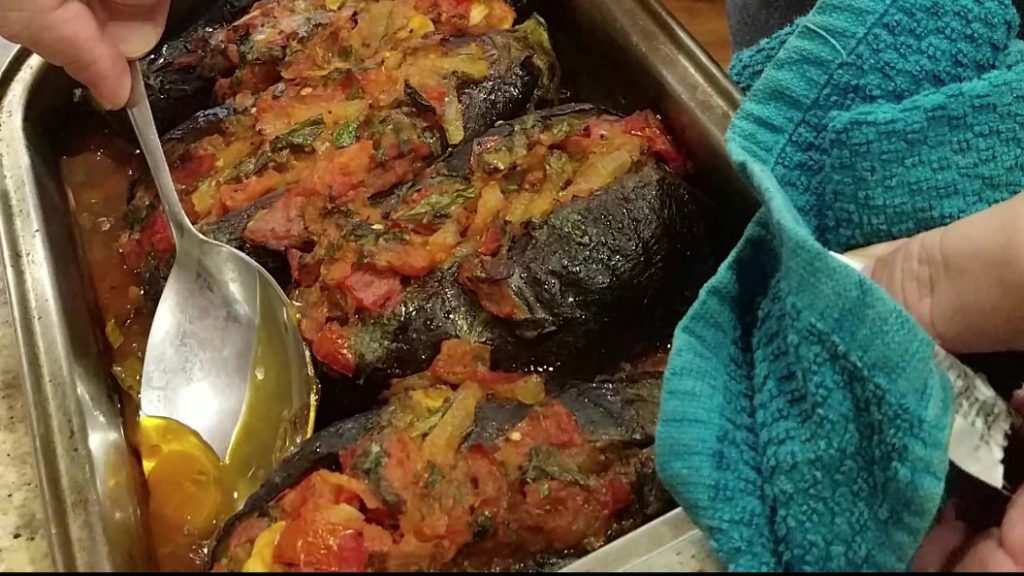 Spoon the pan liquids over the eggplants and serve
Recipe from Tony Kavaliero
watch the video recipe here