One of the many wonderful dishes originating from Thessaloniki with baked feta cheese, tomatoes, peppers and other spices, preferably spicy. Usually served in parchment paper and spicy and thus fits the story of the word.
The word boujurdi originally meant the written order from an official of the Ottoman Empire. Today it means the official document, especially an order with unpleasant financial content that burns you (taxes, bills etc.)
Now days, bouyiourdi is a favorite meze of the Greek cuisine with a name precisely because the spicy flavor.
Ingredients
A good size slab of feta cheese
Extra virgin olive oil
Mini sweet bell peppers (if available, otherwise normal bell peppers)
Red wine vinegar
Coarse salt
Cherry tomatoes
Onion thin slices
Garlic thin slices
Oregano
Red chili flakes or slices of fresh chili
Method
Fry the mini bell peppers in olive oil until soften. Remove from the oil and keep the peppers in a glass container. Sprinkle with coarse salt and red wine vinegar. Keep the olive oil used to fry the peppers.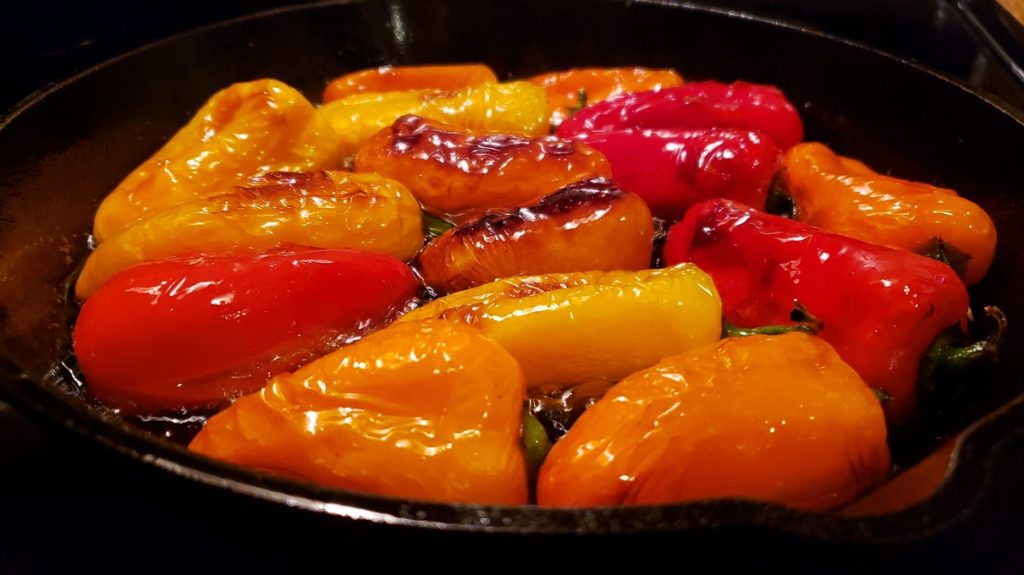 Use a iron skillet or a ceramic container to bake the Bouyiourdi.
Drizzle some of the olive oil used for the peppers on the bottom of the skillet, add some onion slices, garlic, the feta cheese, some onion slices again, cherry tomatoes, mini peppers, some more olive oil, oregano and chili flakes.
Bake in over at 200c (392f) for about 15 minutes or until feta cheese is melted.
Serve hot with crispy bread and a cold beer!!!
Chef Tony Kavalieros