A quick and easy cheese pie that took the name Avrakoti (with no pants) because of the fact that doesn't have any phyllo pastry!!! Very plain which gives you the opportunity to combine any other ingredients you like with it.
Ingredients
Feta cheese 1cups broken to pieces
Soft cottage cheese (or ricotta cheese) 1/2cups
Eggs 3 large
Whole milk 1cups
Greek yogurt 1/2cups
Butter (soften) 1tbsp
Black pepper to taste
Flour all-purpose 1/2cups
Kefalotiri cheese (hard cheese) grated 4tbsp (3 for the filling and 1 for the baking pan)
Method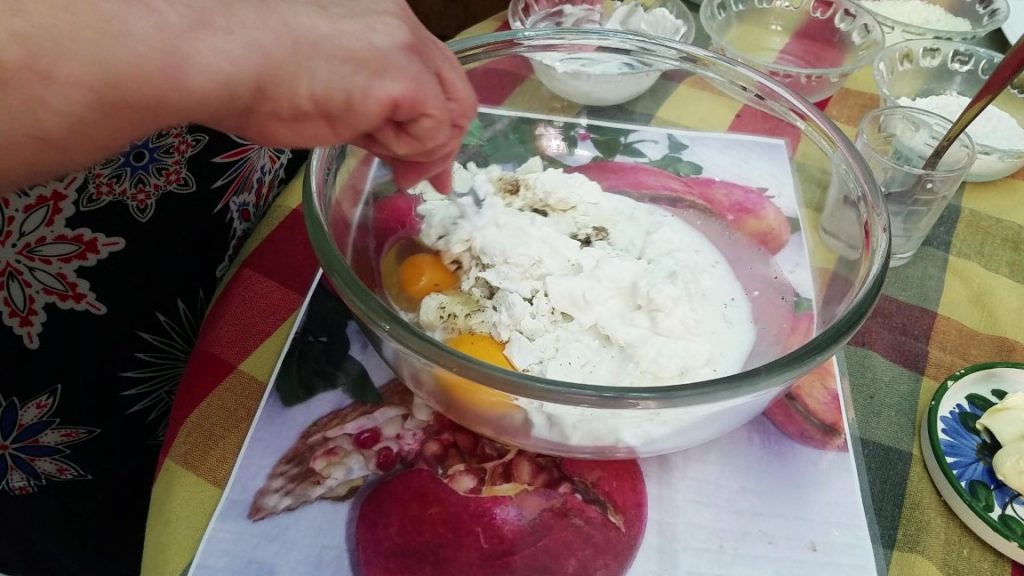 In a bowl mix the feta cheese with cottage cheese and the eggs.
Add the milk the yogurt and mix well. Season with pepper. Add the grated hard cheese
Add the flour, mix well and empty in a well-oiled baking pan dusted with grated hard cheese.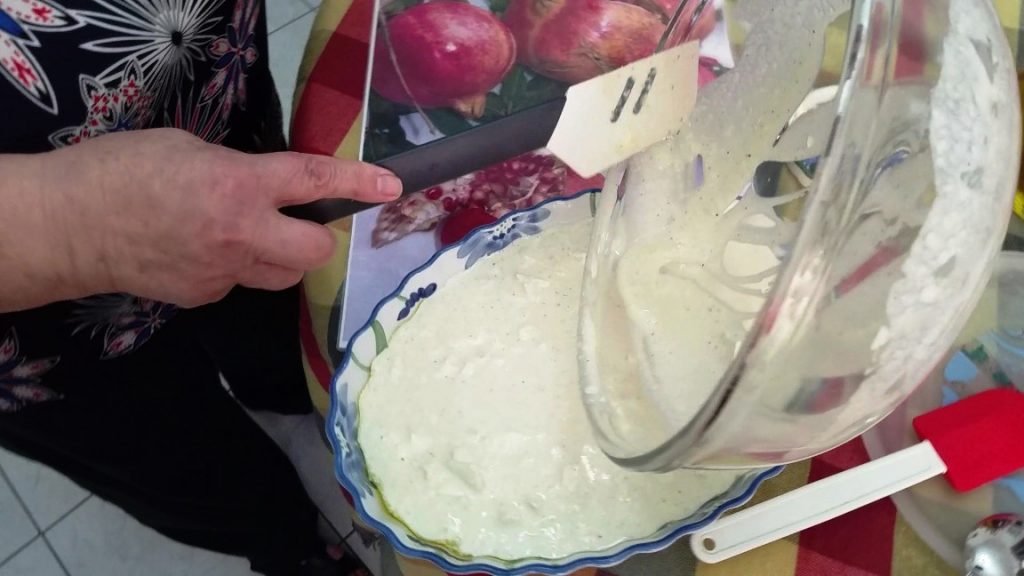 Bake at 180C or 356F for about 40 minutes.
Recipe: Niovi Kampitsi Fotinatou
Watch the video here