When my Italian friend Lucia Pappas said that she has a recipe for roasted potatoes from her dad that is over 100 years old I had to taste them for myself. And because I am nice, I will share with you as well!!!
Ingredients
Potatoes (Lucia used Idaho potatoes) about 1,5 kilos
Olive oil 1cups
Garlic to taste (but the more the better)
Coarse salt to taste (potatoes love salt)
Coarse black pepper (make it as spicy as you like)
Parmesan grated 1cups
Oregano to taste
Method
Wash and peel the potatoes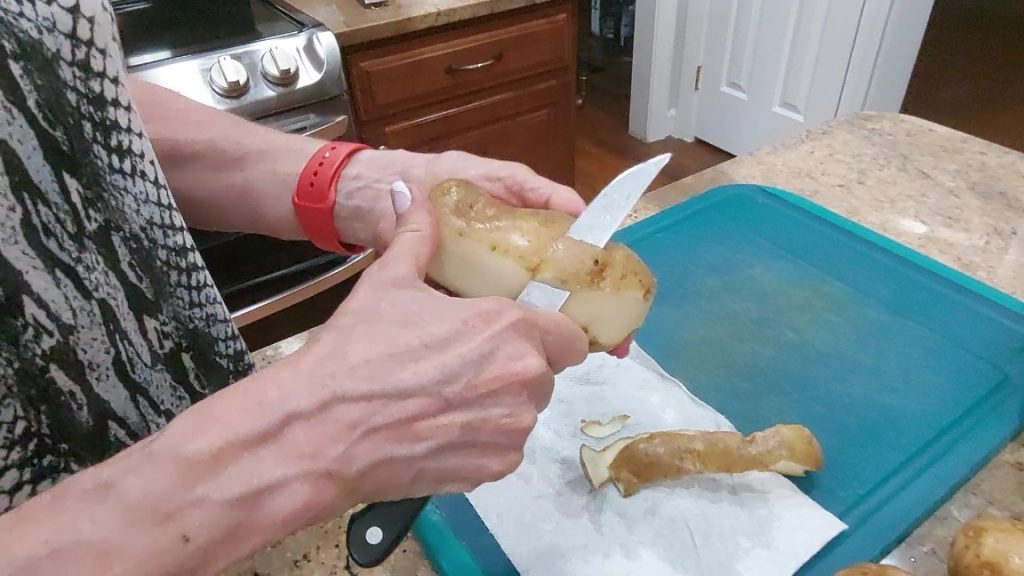 Slice them thin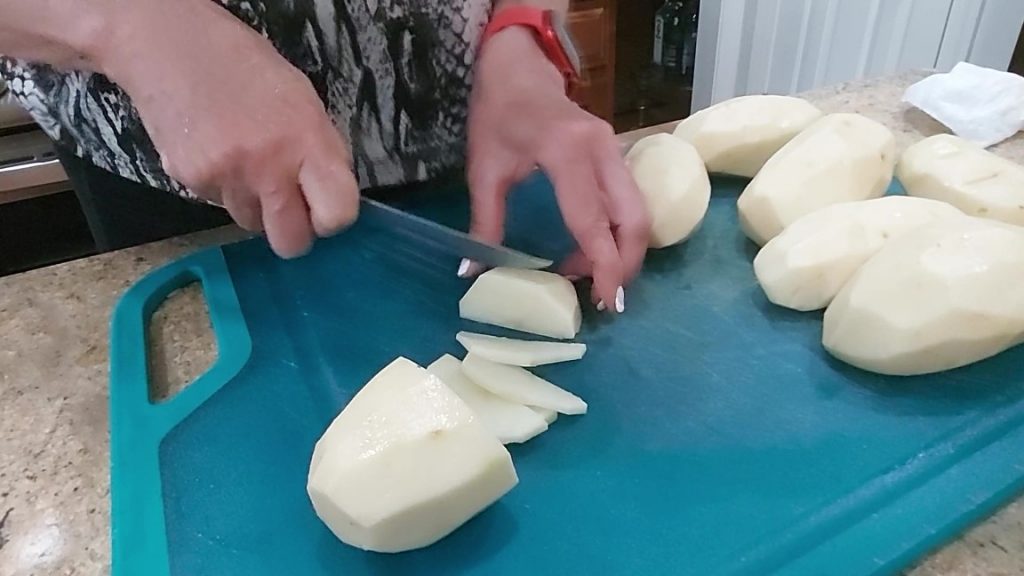 Place them in your baking pan and pour your oil over them. Use your hands to distribute the oil on all the potatoes.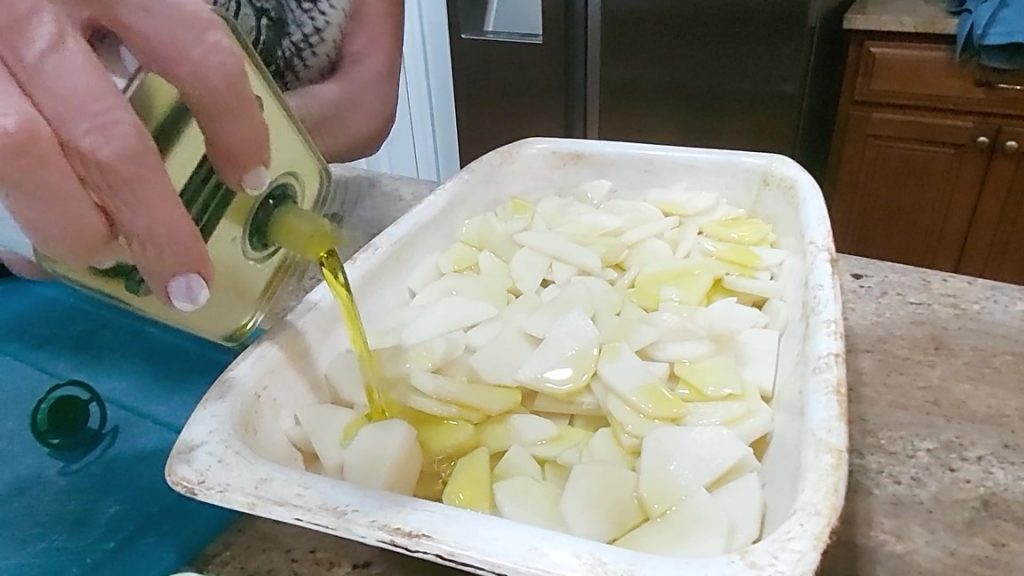 Chop the garlic and mix in the potatoes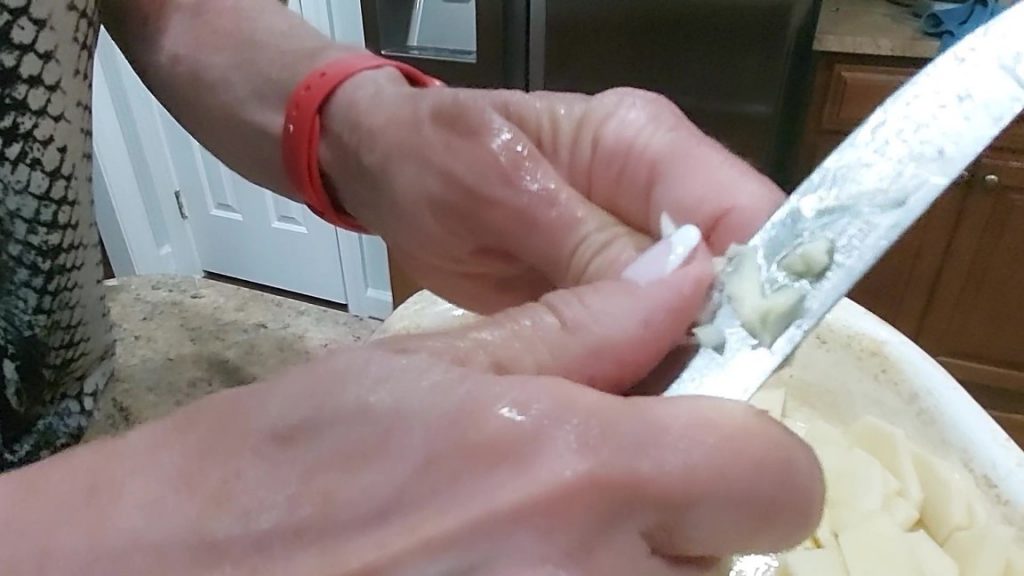 Season well with salt and pepper
Sprinkle with parmesan cheese to cover all the potatoes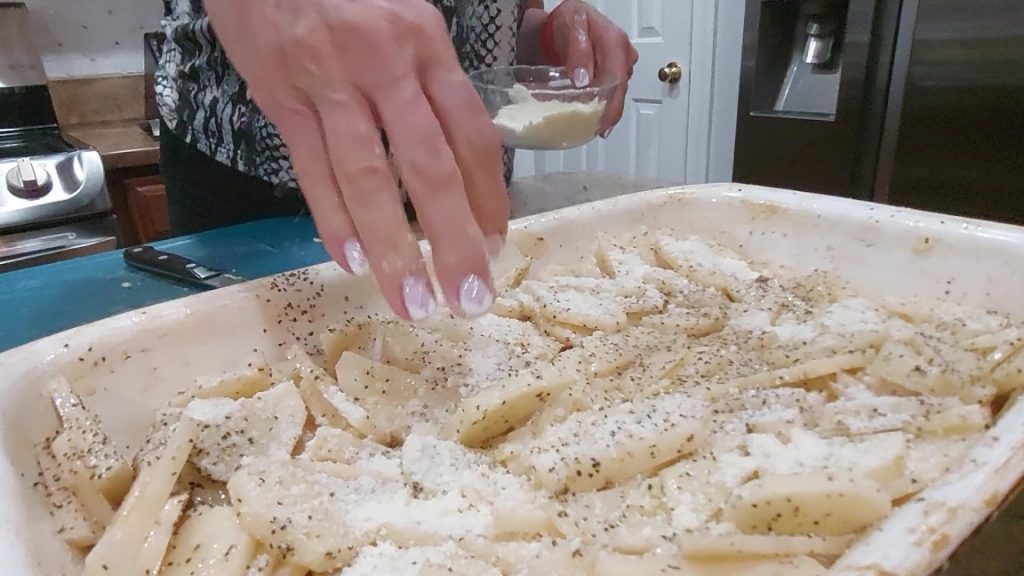 Do the same with oregano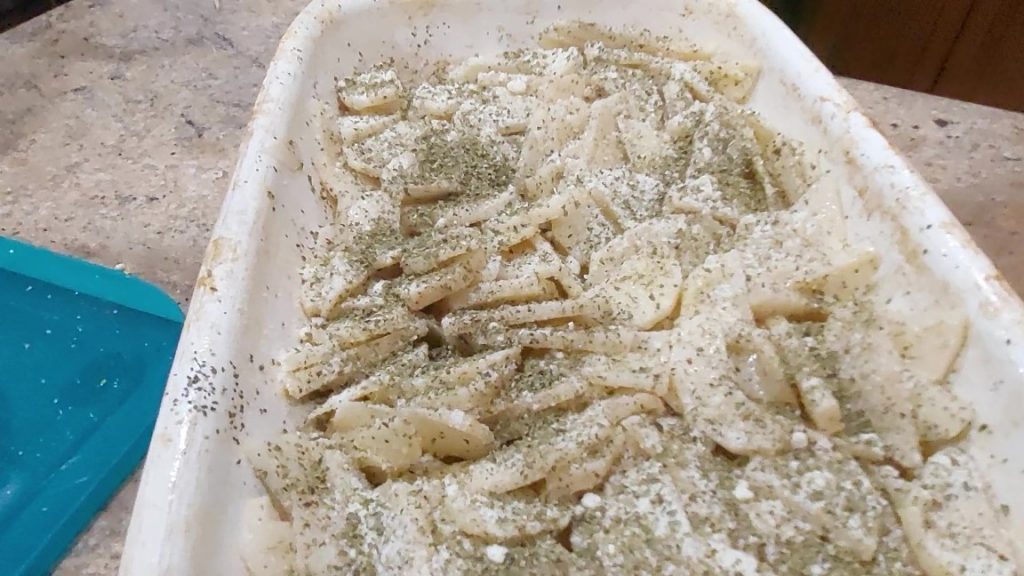 Bake in 205C (400F) preheated oven for 1 hour
At 45minutes take out the pan and turn the potatoes over to brown evenly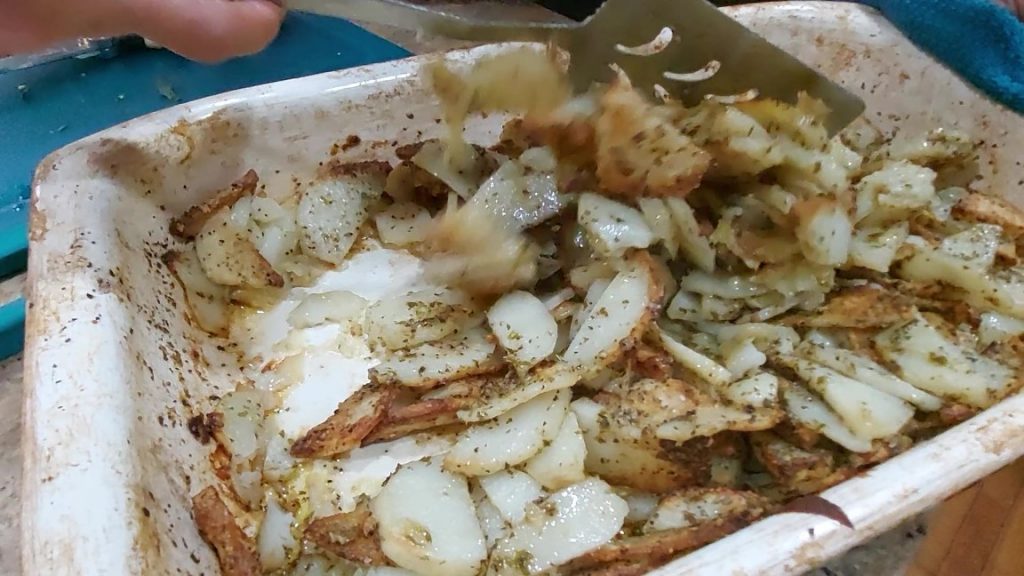 Return in the oven, make sure the 15 minutes left ate enough to brown and crisp the potatoes
Enjoy!!!
Recipe by Lucia Pappas
Watch the video here