Varvakios agora is a complex of fish, meat and vegetable markets. ("agora" is market in English) It is one of the oldest and most colorful markets in Greece and certainly the biggest. For more than a hundred years is the most vibrant commercial point in Athens.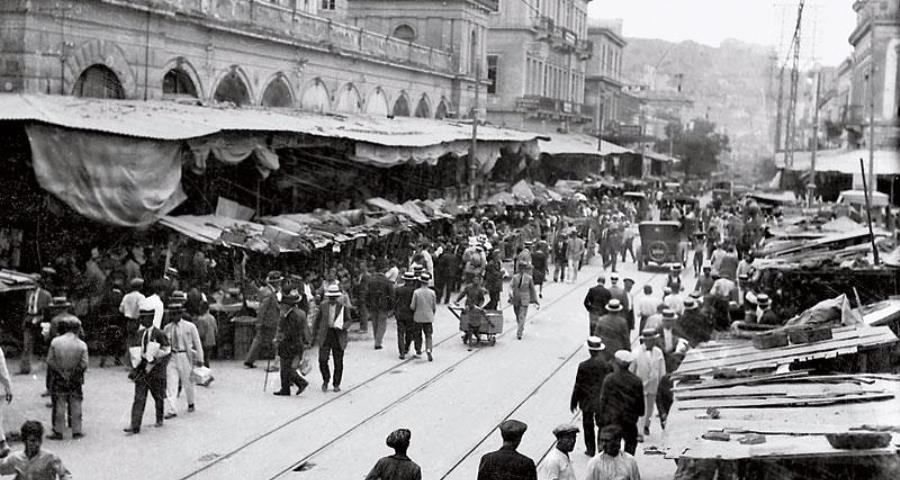 In 1860 a few decades after the Greek war for independence, the new city plan demanded the demolition of the old municipal market, (Kato Pazari as it was named by locals) for archeological excavations. Kato Pazari (Low Bazar in English) it was remained unchanged since the ottoman's rule. It was full of sheds and flimsy structures.
In 1870 the municipal council abandoned the plan because of lack of funding's and pressure from merchants.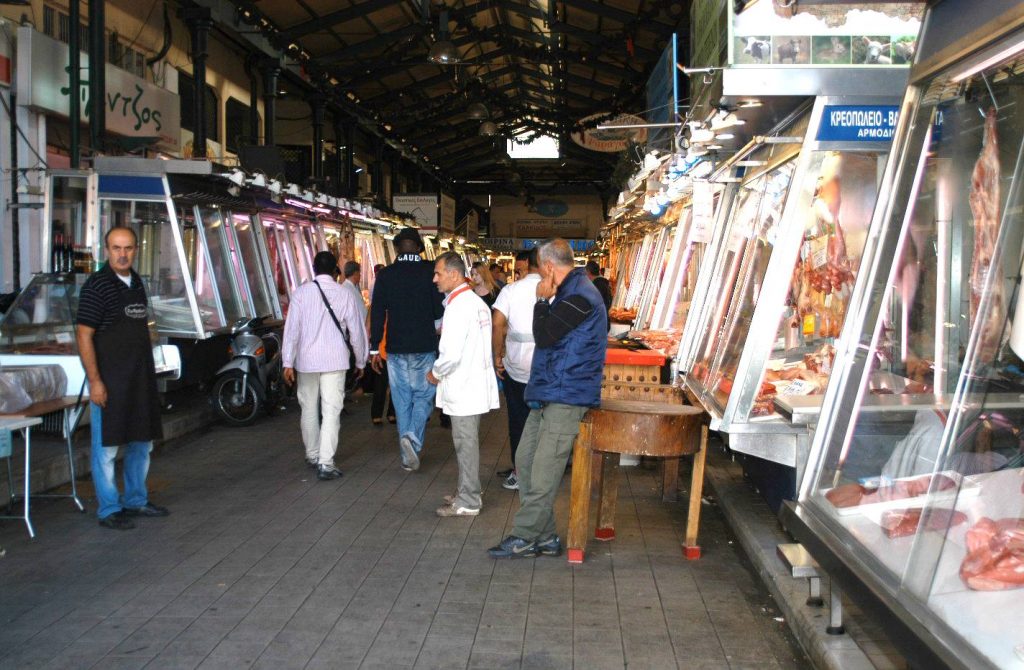 The Athens municipality council decided to build a modern covered market in Italian style. Varvakios agora has nothing to do with the Greek benefactor Ioannis Varvakis (1745-1825). It is an urban myth that he gave money for the construction of the market. He died in 1825 long before the establishment of Varvakios agora in 1878. Neither his daughter gave any money specifically for the market. He was a great Greek benefactor. In his testament he donates one million Russian rubles for the creation of Varvakios high school and other general public utilities. It was named Varvakios agora because Varvakis was a national hero during the Greek war for independence.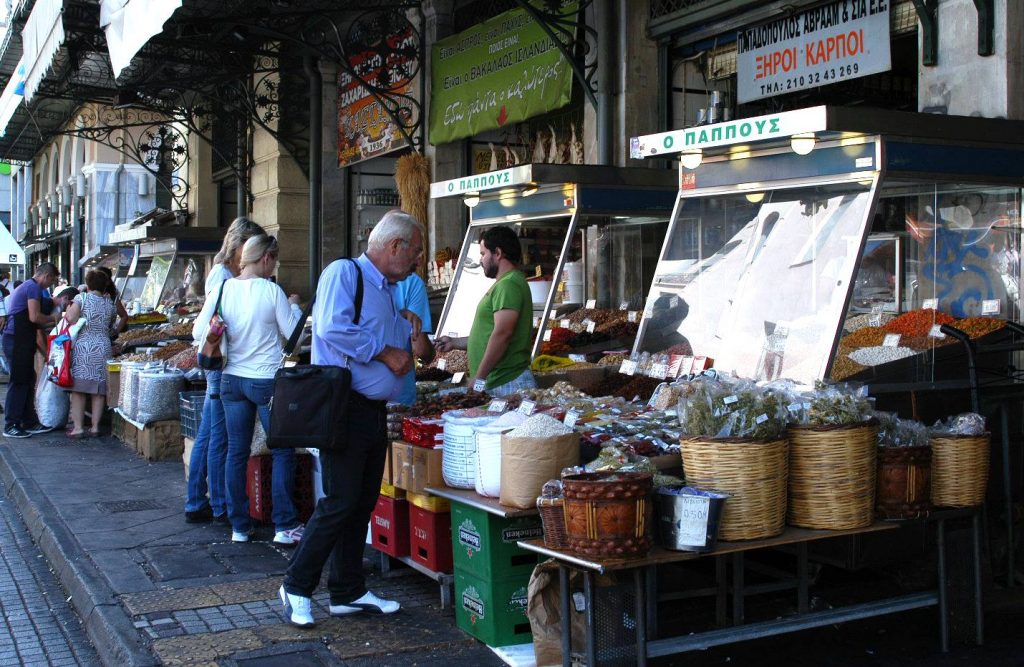 Athens Municipality began its construction at a very slow pace in 1878. It was interrupted by fire in August 1884. It was finally completed in 1886. After the earthquake of 1880 during the market's constructions, it was found below earth, in a pedestal a roman ancient copy of the Athena Parthenos. Athena Parthenos is the statue that was made by Phidias and housed in the Parthenon in Athens.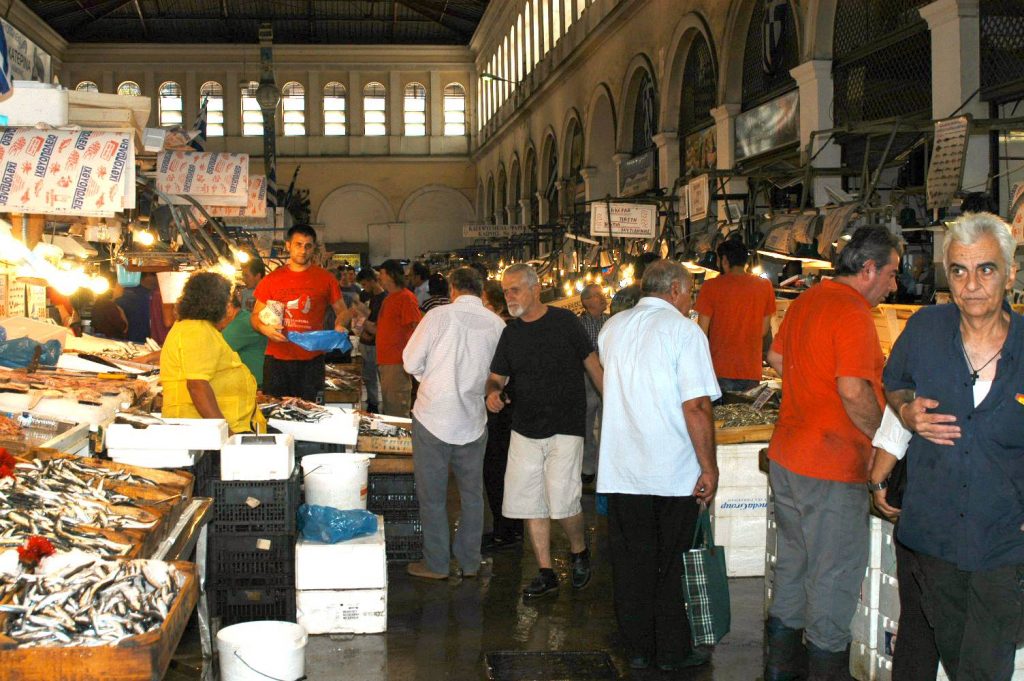 Varvakios agora also houses small traditional taverns. They are very old with a great history. The most popular dish is the patsas (tripe soup). Patsas is made from pork's stomach. It is a soup of chopped pieces of meat. It is seasoned with "skordostoupi "- a mix of vinegar and garlic. It is a great cheap and popular dish. It is also used as remedy after heavy drinking.The area has never been excavated properly and is certain to contain ancient treasures.
Varvakios was recently slowly renovated during the period 1979-1996 by the Greek ministry of culture in collaboration with Athens municipality. The covered part of it has around 70 shops.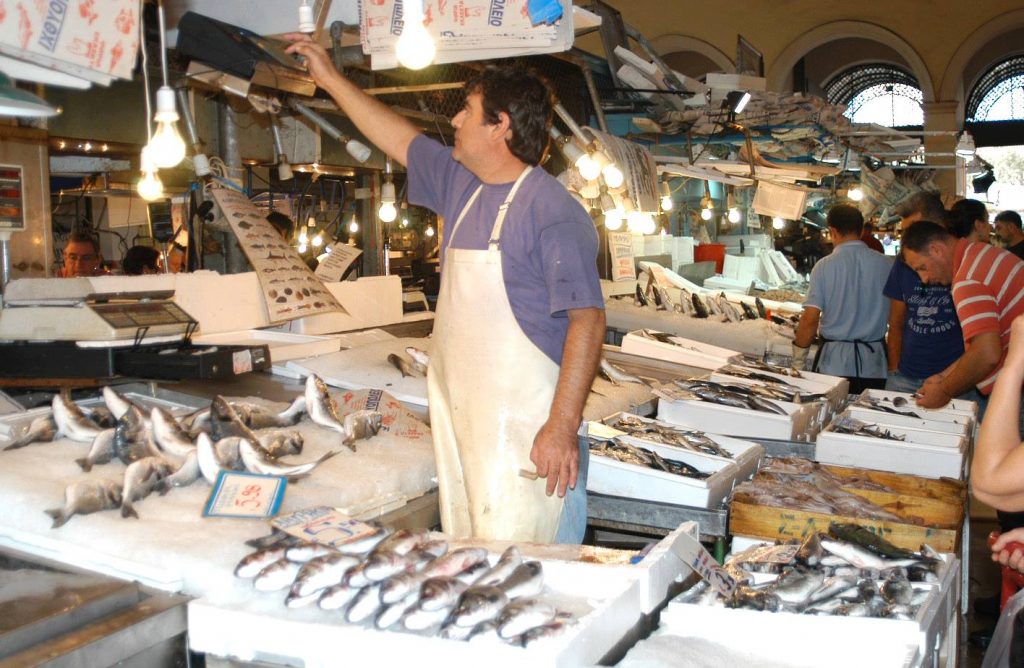 An important issue is the cleanness. The shop owners do their best, but the daily care of all the markets is a little neglected by the public services.
Most young adults in Athens prefer the malls and big super markets for their food shopping. The only regular customers are persons above 40 years and restaurant people and cooks who search for bargains. The market is supported by excellent public transportation. It is close to all lines of metro and nearby there are many bus lines. During working days and hours the historical center of Athens is incredibly congested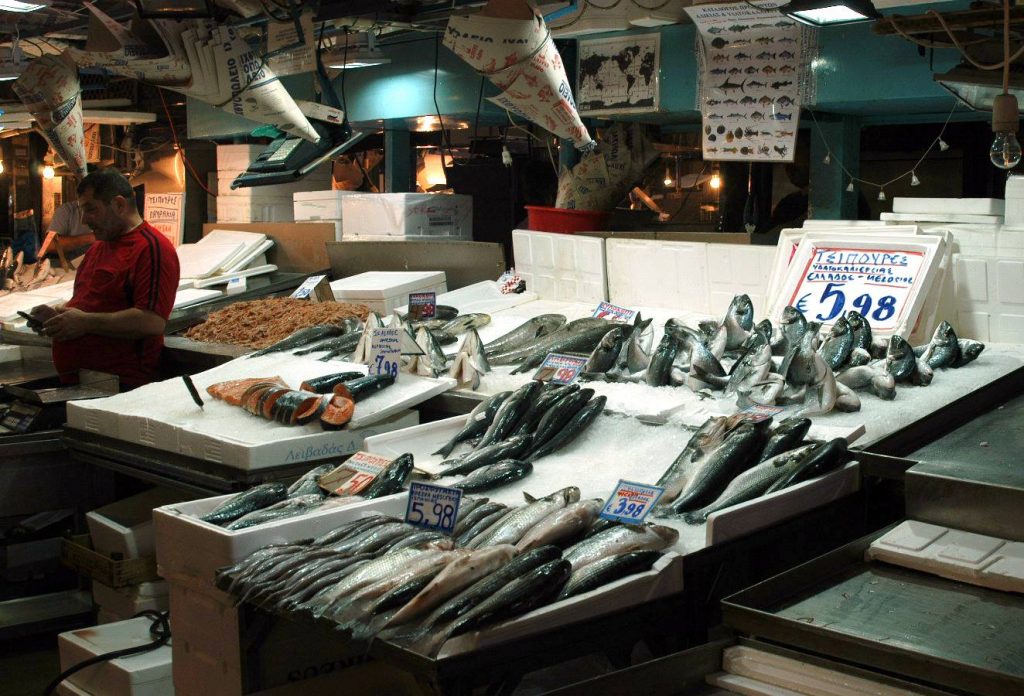 Varvakios agora is traditionally considered as an economic indicator. It offers decent quality at the best price. The prices are relevant to the freshness, especially at the fish market. During public holidays like Christmas, Clean Monday, Easter etc. Greeks follow a special diet. Then the market is overcrowded by customers who buy goods according to each holiday.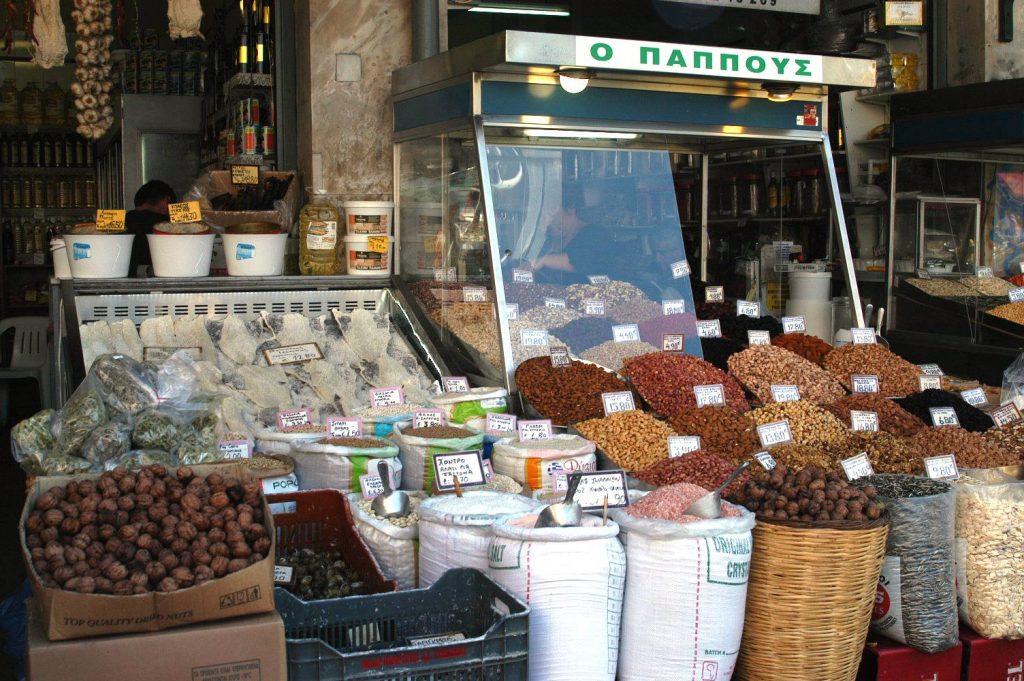 Around Varvakios agora there are several other shop of gastronomic nature which sells spices, herbs, nuts and dry fruits, special delicatessen meats as well as small kitchen utensils and equipment.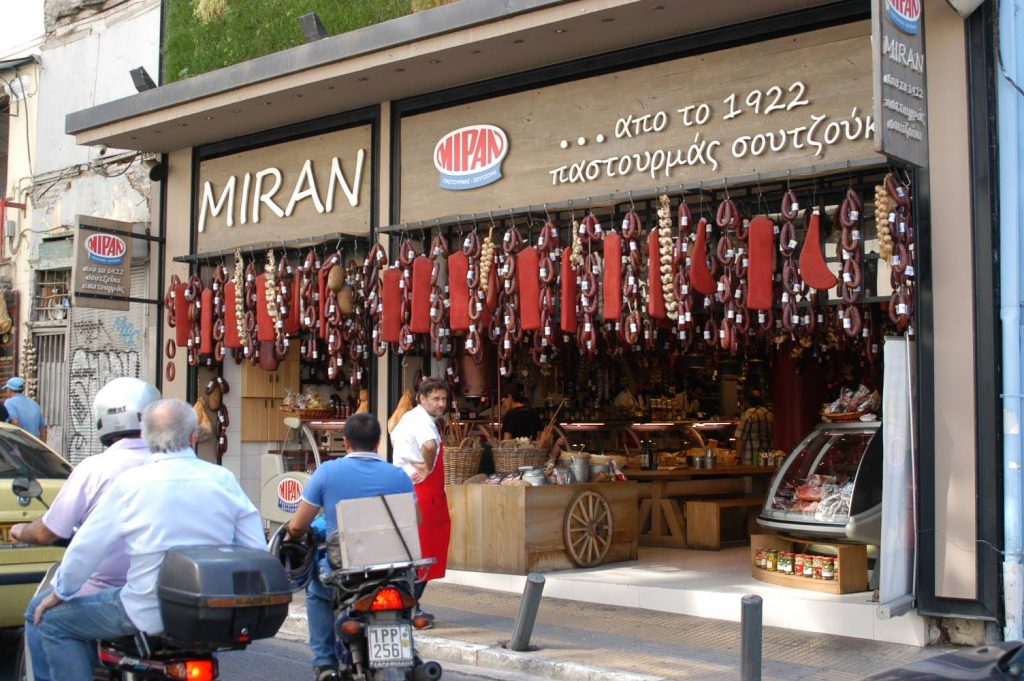 Photos: Chef Tony Kavalieros