The Kourabiedes cookies are almond cookies popular in Greece, Cyprus, and Greek communities in Anatolia, as well as across the Greek diaspora and have in their DNA the European origin of the shortbread type cookies.
Ingredients:
Fresh butter 2cups (for USA I used Butter Ghee… find it here) you can also use unsalted butter at room temperature but you will loose out on taste
Powdered sugar 1/2cup
Almonds 1cup
Brandy 4tbsp
All-purpose flour about 5cups
Rose water to sprinkle (for USA find it here)
Powdered sugar to garnish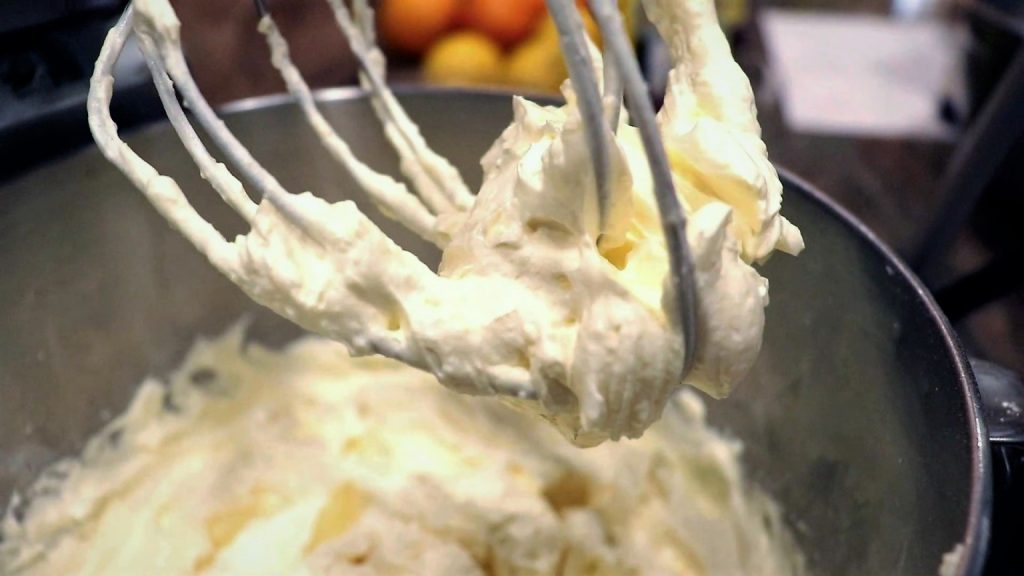 Method:
Crush the almonds and toast them in 150c/300f for about 8-10 minutes or until golden brown. Let them cool and keep aside.
Empty your butter in the mixer's bowl and whisk on medium high (#8 on kitchen-aid) for 15 minutes. The butter will whiten and will look like a whipped cream.
Lower the mixers speed and add the sugar, return to the same speed for another 5 minutes.
Turn the speed off and add the brandy, slowly bring the speed up again and whisk for another 3 minutes.
Take the bowl off the mixer and gradually fold the flour in with a spatula. Half way through add the almonds. When the dough is stiff to the spatula use your hand to bring the dough together but do not knead.
Take small portions of dough and shape them to round disk (see video) with soft touch because this dough is very brittle. Place on baking sheets lined with parchment paper.
When done press a shallow dimple with your finger in the center of each cookie. This will help the cookie to expand sideways instead of becoming a ball.
Bake in preheated oven at 160c/320f for 25 minutes.
As soon as you take out the cookies, sprinkle with rose water.
Dust a layer of powdered sugar on the platter you have for the cookies, place them on in layers making sure you dust generously each layer with powdered sugar.
Recipe and photos Tony Kavalieros
Watch the video here