By: Giannis Bourodimas
Ingredients
140 g sugar
Rind of an orange
800 g goat's milk
60 g semolina and a bit more for dusting the dish
20 g rice flour
2 medium size eggs
Pinch of salt
60 g of sheep or goat butter and a bit more for buttering the dish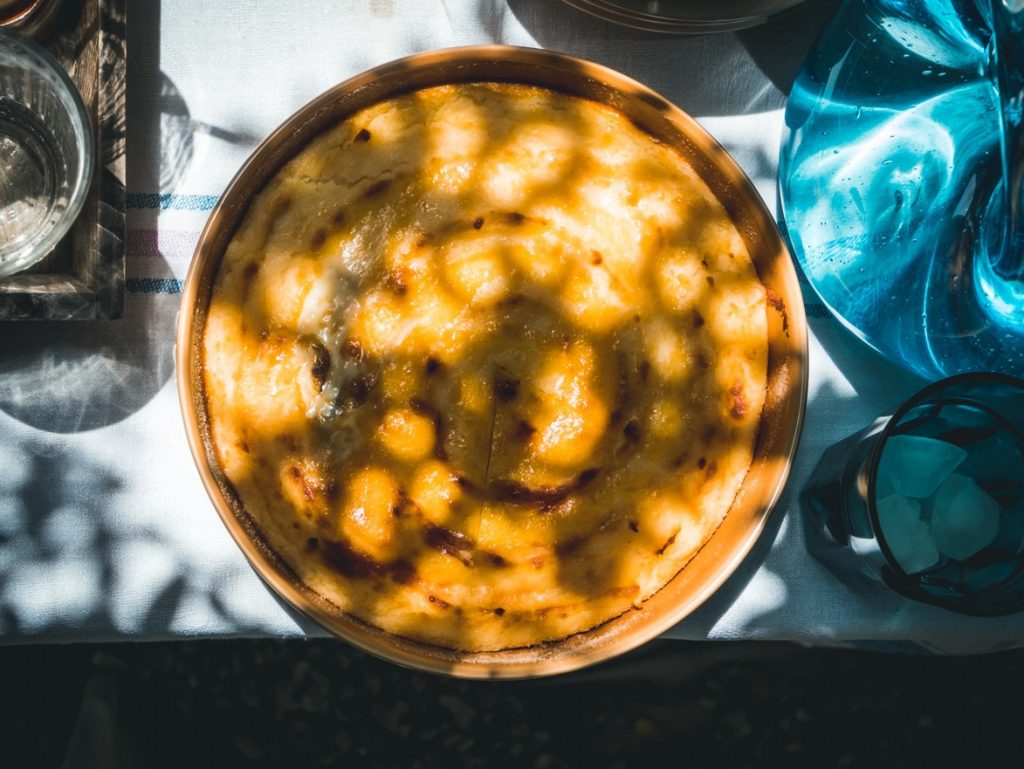 For the topping
2 tbsp milk
1/2 tbsp sugar
Method
Preheat the oven at 160C fan forced (320F)
Butter and dust with some semolina to coat a 23 cm diameter oven-proof dish.
In a bowl mix the sugar with the rind and rub it through with your fingers to flavor the sugar.
Empty the milk in a small pot and add the sugar. Do not stir, Bring the milk to a gentle boil and remove from heat.
In the bowl mix the eggs with the semolina, rice flour and salt.
With the use of a ladle, bring some of the hot milk mixture in the bowl to temper the eggs. Whisk thoroughly! Add a few more ladles and whisk.
Then bring all that mixture back to the pot over low heat and heat it up, stirring often till it thickens.
Empty the mixture in the oven-proof dish and level the surface.
Mix in a small bowl the extra milk and sugar and with a pastry brush it on the surface of the custard.
Bake for 30-40 minutes depending the thickness of the dish.
Serve with honey, cinnamon etc.. but I suggest you try it plain first…
Be careful and not overbake… it becomes very dense and loses its moisture.