Let's talk about restaurant culture and compare the restaurant hospitality you get in the Greek restaurants versus the American restaurants (or European as well in general).
I will start by telling you that American restaurants don't have a gray line, its other black or white, rules that the staff is trained to follow and obey. You are directed from the minute you get in a restaurant to follow these rules as well (in a friendly and polite manner I must say).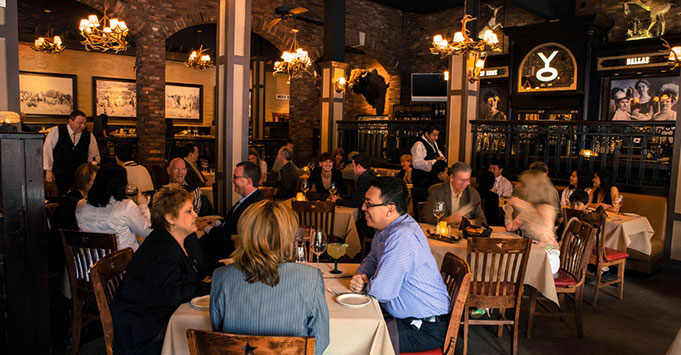 Unless you go to a small mama-papa restaurant where you know the owner, the menu is strictly set, don't even think of maneuvering menu dishes and items.
Service is friendly and most of the times very good since the tip of 20% is expected and you will never find servers without uniforms and aprons.
Time spent in American restaurants is short, you eat, you pay and you go. The minute you put the last bite of food in your mouth, the server will ask you if you need something else and if you don't need anything, the bill is presented to you with a smile, the table is wiped clean so you get the message… pay and get out!!! You will never get a free treat as a courtesy unless the owner is Greek.
In a restaurant that my cousin entertained 13 people (2 of them babies but still counted as adult customers) brought a Vasilopita, the special Greek bread for the New Year tradition. It was allowed but there was an extra charged for the service.
Scoring positive for the American restaurant culture, parking is always available and restrooms are very clean. Smoking is never-ever allowed in any area of the restaurants even if there is outside sitting area with heating when weather is cold and when weather is warm, is always well adjusted.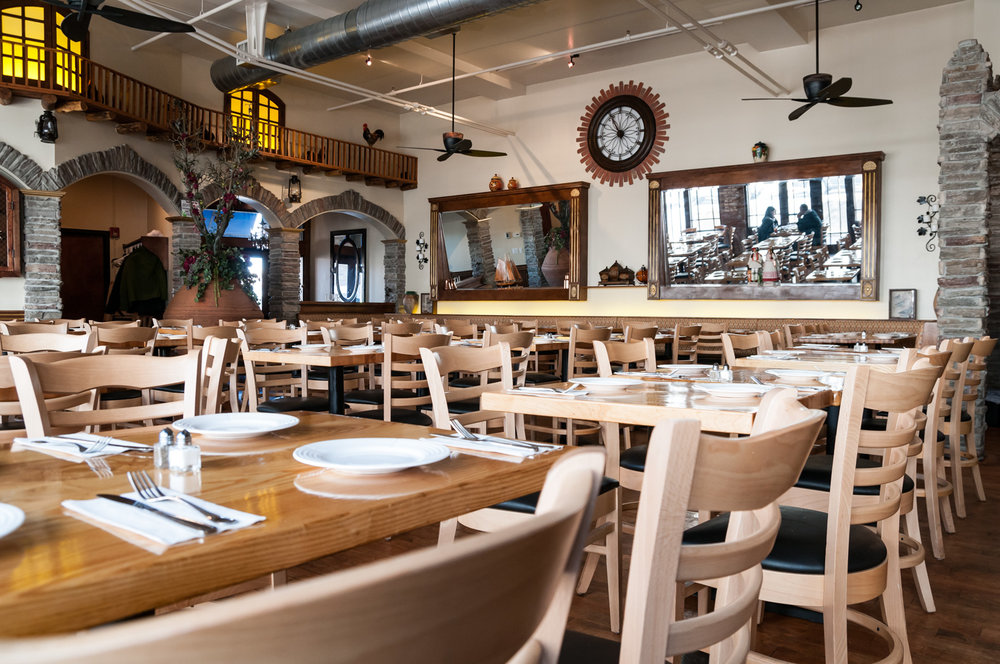 Now let's go to a Greek restaurant or taverna. You will receive a big welcome even if you don't know the owner, and he will move tables and chairs around to accommodate your big party if there isn't one available at the time.
There is noise in the restaurant that makes it cozy and friendly. Kids are not a problem. Rules are there to be broken within reason, and even if you have an unreasonable request because of preference or dietary needs they will go out of their way to accommodate you.
Servers in most places dress very casual with just a small waist apron, but there are some places where servers wear nice uniforms as well. The problem is that usually there are not enough servers to accommodate the number of customers the restaurant seats when business is at peak times.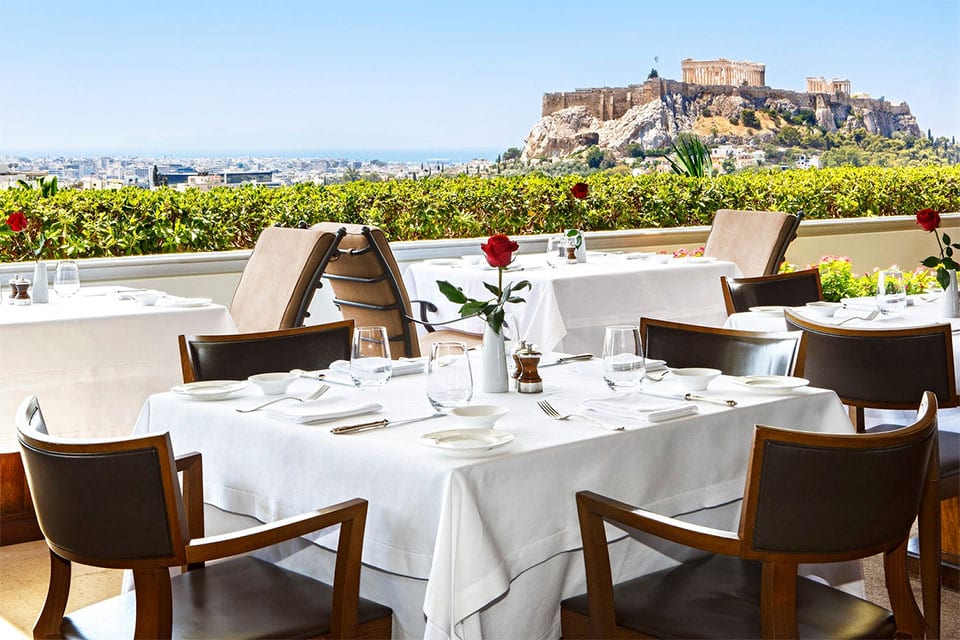 One thing Greek restaurants offer you, even the smallest of them, is hospitality. They offer treats or kerasmata. Everywhere you go!! You almost never have to order desserts.
The last taverna we visited in Athens before I left was a place in Halandri called "O Christos". It was a table of 6 and we had some good food the Greek way, our server brought various delicious dishes for all to share in the middle of the table and added another table so everything can fit and had a great time.
When we finished eating we called our waiter (in Greece we still called them waiters not servers) to ask for the bill. He took away our plates, wiped the table clean and instead of the bill he brought us a kilo clay container of goat yogurt, a big bowl of quince preserves, a big bowl of honey and 6 pieces of portokalopita (orange pie), a treat from the shop to say thank you for coming. And this happens almost everywhere.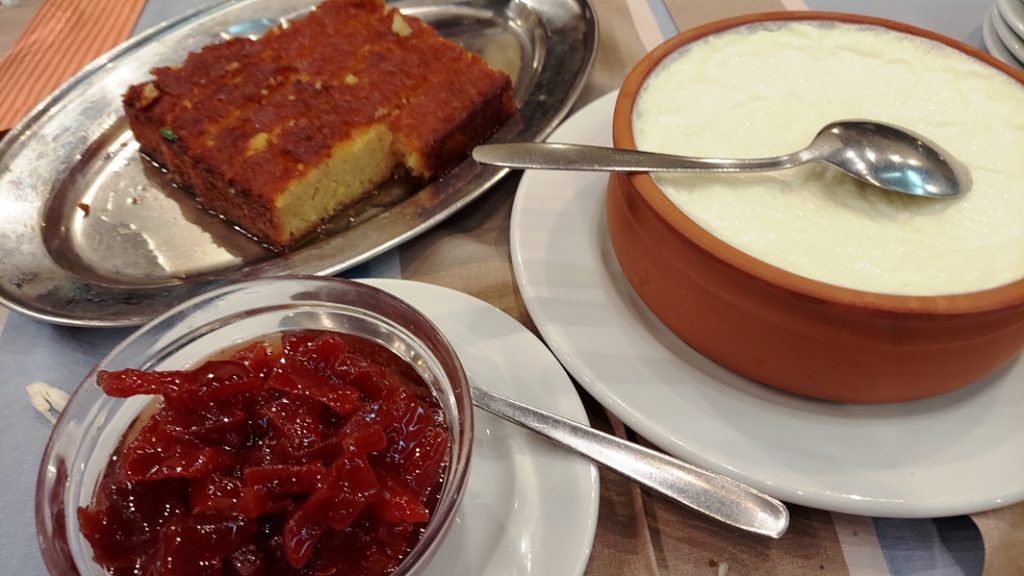 Smoking is still a problem in Greece, in some places because it is still allowed if they have outside seating. Of course that doesn't stop the smoke from coming to your table that might be next to the smokers. This time I found restrooms in much better condition (I think covid helped a lot in hygiene matters). Tips are not expected in the Greek restaurant culture since they usually are included in the bill (not always) but much appreciated if offered.
In conclusion, I don't think restaurants are less professional when people are friendly. Customers are people served by people and as long as they all respect each other, you can have a good restaurant experience as well as the perfect job.
After all it is called "Hospitality Industry".
I will appreciate your thoughts and comments!!